French-American Chamber of Commerce of San Francisco Honors "Best Wine Students"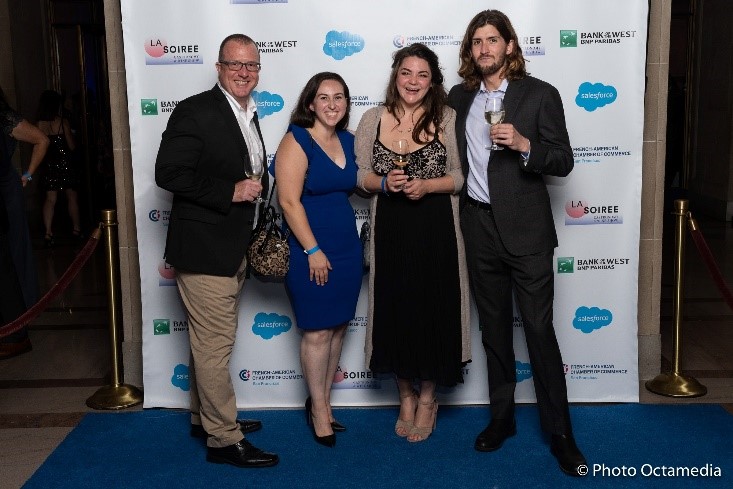 Congratulations to (left to right): Quinn Patrick Donovan (Santa Rosa Junior College), Angelina Marie Esaia (SRJC), Kasaundra Kimberly Howard (SRJC), and Nathan Sneller (UC Davis)

Friday November 8, 2019, at San Francisco City Hall, was the scene of the 38th edition of La Soiree 2019, an annual fundraiser supporting the French-American Chamber of Commerce of San Francisco.

FACCSF is an independent non-profit organization promoting the continued friendship and business partnership between France and the United States through incredible epicurean experiences for more than 800 gourmands, connoisseurs, and music lovers.
This year's theme was "Le Grand Bleu," bringing to light the world problem of ocean pollution.

As part of the educational charter of the organization, FACCSF partnered with the General Manager of Tonnellerie Radoux, Louis Zandvliet, and Jacques Brix, VP Wine Business Monthly - WineJobs.com, to create and run "The Best Wine Student of La Soiree" competition.

Now in its 7th year, the competition invites "wine" students from all Northern California's colleges and universities that have a wine related program to participate in 2 elimination rounds. The final 4 students compete and are rewarded with cash and other prizes during the event.

This year the final four represented UC Davis and Santa Rosa Junior College in the very tough competition that included 14 questions on viticulture; winemaking; the business of wine; and a blind tasting of two wines where students were asked to indentify varietals, country of origin, percentage of alcohol, etc.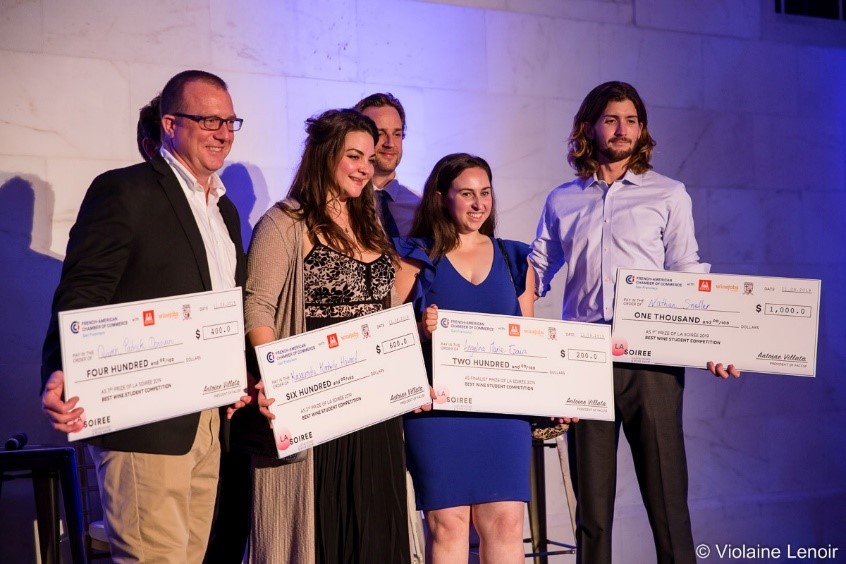 The cash awards presented by Louis Zandvliet, GM of Tonnellerie Radoux.