Napa County Takes First Step To Ban Commercial Cannabis Cultivation
Further Public Discussions Slated For January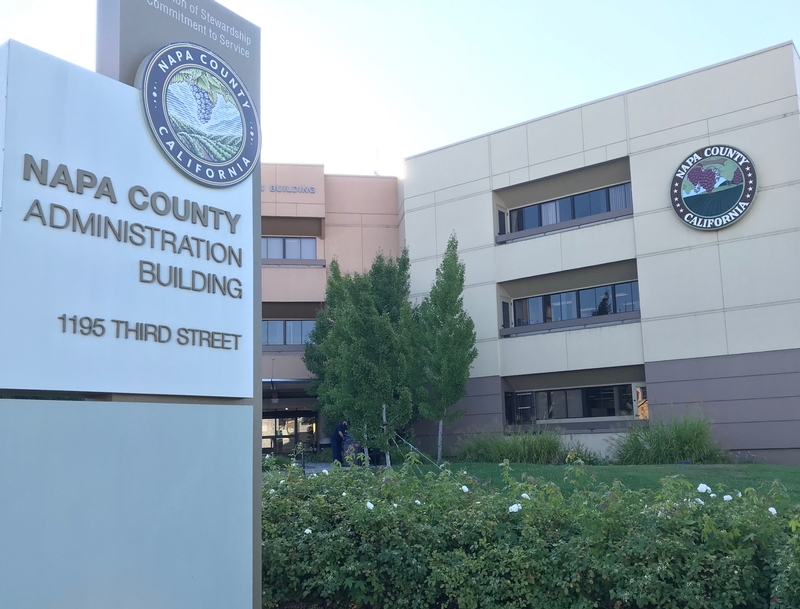 supervisors have to have a second vote to adopt the ordinance

The Napa County Board of Supervisors on Tuesday voted for a preliminarily ban on commercial cannabis activities in unincorporated Napa County, including the famed Napa Valley floor. The ban may not be permanent.

The supervisors and county officials plan to organize public forums on commercial cannabis beginning in January. These public discussions could delved into where commercial cannabis cultivation could take place, where and how much.

The supervisors have to take a second and final vote on Oct. 22 before the ordinance is adopted. If approved, the ban would be put in place on Nov. 21. An existing moratorium on commercial cannabis cultivation in Napa County is set to expire Dec. 4. Under state law, the moratorium, first voted in 2017, cannot be extended.

"I'm looking forward to the public process," Supervisor Brad Wagenknecht said, referring to the meetings slated for January to discuss cannabis, "to figure out what we want to do for the future."

Supporters of the ordinance to ban commercial cannabis cultivation and have public discussion on the topic stressed the measure does not stop access to cannabis – which can be delivered in Napa County - or the right to grow cannabis for one's personal use.

Instead it allows the county to have the time and the resources to conduct "an educational awareness campaign about cannabis," said Molly Williams, industry and community relations director at Napa Valley Grapegrowers.

Ryan Klobas, CEO, Napa County Farm Bureau, however stressed there are a lot of unknown variables with the cannabis issue. "It really needs to be further studied," he said. "We need to determine if commercial cannabis cultivation in Napa County is right for our county or not."

Eric Sklar, CEO of Napa Valley Fume, a cannabis delivery and cultivation company, has supported discussions about cannabis in Napa County. Sklar, who also represents the Napa Valley Cannabis Association, successfully led an initiative to allow the cultivation of commercial cannabis in unincorporated Napa County on the March 2020 ballot. The proponents in August withdrew Measure J citing the "good faith" on the part of the supervisors in preparing a draft ordinance.

On Tuesday, Sklar asked that public meetings be at night so that workers could attend them instead of "paid lobbyists."

Sixty-one percent of Napa County residents voted in November 2016 for Proposition 64 which legalized recreational marijuana in the Golden State. However, under the law, local jurisdictions can ban cultivation.

Sklar invited the supervisors to visit his Lake County cannabis cultivation site so they can find out that its smell does not travel "very far." He disputed the assertions that no California has gotten it right regarding cannabis. Lake County is a case in point, he said. Napa growers farm 75 percent of the 10,000 acres planted in vineyards in Lake County, he noted. Most of the fruit go into Napa Valley wine. One of these vineyard is 2,900 feet from Fume's cannabis site. There have been no problems, he said. Harvest starts Thursday.