How you manage your time only matters if you also manage your attention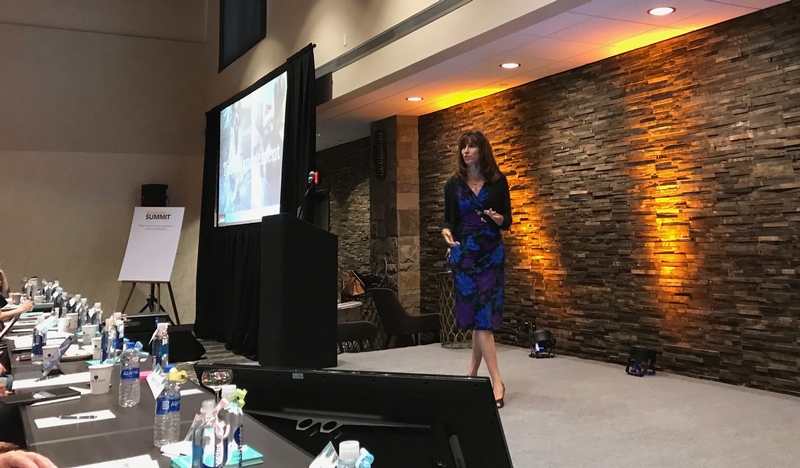 Have you even wondered why you're feeling exhausted at the end of the workday without having the sense of having completed anything? How about putting phone on silent mode, forgoing email and text and voicemail and other distractions in order to concentrate on a project like writing a new candidate job description? How about shutting the office door for 15 minutes or so to work on a project uninterrupted?

"How you manage your time only matters if you also manage your attention," said Maura Nevel Thomas Wednesday at Wine Business Monthly's winejobs.com Summit, an annual forum for human resources representatives in the wine industry.

"You must be in control of your attention, really, in order to be in control of your life because we are constantly overrun with demands on our attention. And it is very easy to spend our days blowing in the breeze of distraction," Thomas said during her keynote address at the Archer Hotel in Napa.

The effect of not managing one's attention is that lives end up "detoured" and set on paths never intended, said Thomas, who recently authored a new book, Attention Management: How To Create Success and Gain Productivity – Every Day.

"Attention management is a journey", Thomas also said. "It's a little bit like healthy living, right? " There are days when one exercises, eat well and sleep long enough, she said. "And then there are days when you find yourself in the McDonald's drive-thru."

Thomas first urged the audience to be in control of their environment, including setting boundaries, to have undistracted periods of time during which they can complete important work in a meaningful way. Create boundaries and give colleagues the signal "Please Don't distract me right now,'" she said.

"The second step is that you must, you must control your technology," Thomas stressed. "I think we as a society have forgotten that our technology exists for our convenience," she said. No one purchased electronic devices in order to be interrupted all the time. "That was not our intention."

Yet most people never turn their phones off, Thomas said. "Every single piece of technology you own has an 'off' button," she added, as the audience chuckled. "You might not now where it is. But it has one."

Thomas advised the group to shut off App's push notifications and email indicators. "Let me just end the suspense for you right now," she said. "You have new mail!," as the audience laughed.

"All that notification does is distract over and over and over and over," Thomas said.

A third step is controlling the habit of being distracted. "Distraction becomes a habit, it becomes a habit that gets reinforced every few minutes all day long. And so therefore, it's not a habit that you can simply leave behind as you walk out the doors of your office. It is a habit that follows you home, it follows you into your personal life, it follows you into the evening and follows you on weekends, on vacation," Thomas said.

"You have become, very likely, addicted to distraction."

It is an addiction that may be reinforced all day long at work, Thomas said. That is "unless you begin to control your attention with these three steps: controlling your environment, controlling your technology and then the journey to control your habits."

Other speakers at the Archer Hotel in Napa included Ursula Zopp, regional vice president of talent and culture at Auberge Resort; Kevin Odom, founder and owner, Second State Leadership; and a panel of human resources directors from Napa Valley-based wineries.