Promoting Washington State Wines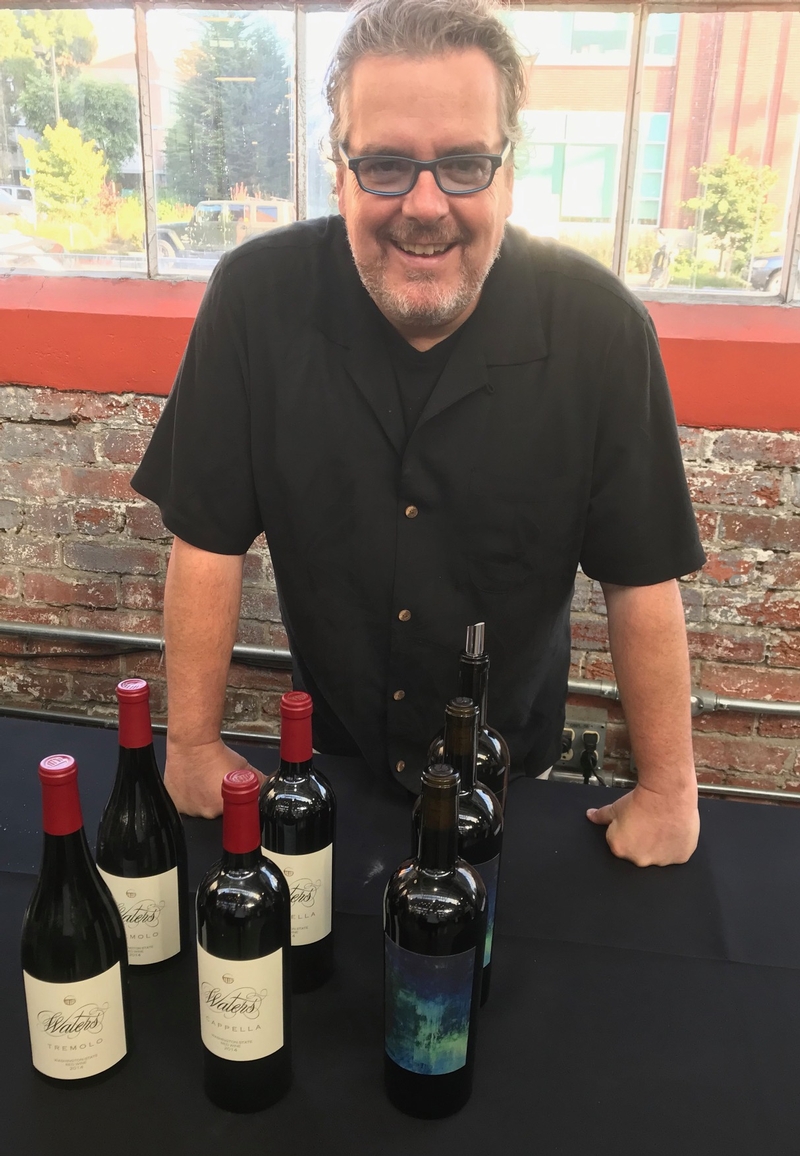 Jamie Brown, winemaker at Waters Winery in Walla Walla, Wash., poured wines Wednesday in Berkeley, Calif, at an event to promote Washington State wines and Seattle. Kerana Todorov/Wine Business Monthly

Representatives from Washington State Wine and Visit Seattle were in Berkeley Wednesday to promote wines and the Northwestern state.

Washington State Wine focuses on key markets each year, including the media hubs of San Francisco Bay Area and New York City, said Heather Bradshaw, communications director for Washington State Wine. "The Bay Area is a focus market for us," Bradshaw said during the event called "The Best of Northwest in the Bay Area.

"We get a lot of tourism from the Bay Area," Bradshaw said. "We think it's important to be down here, pouring our wines in front of people who may or may not know about us to educate people about the region."

"It's an easy flight to Seattle. It's also an easy flight from SFO to Pasco for people who are looking for a weekend get-away," Bradshaw added, referring to the San Francisco and the Tri-Cities airport in southeastern Washington State.

Two Walla Walla winemakers poured their wines - Jamie Brown, a former musician who founded Waters Winery in 2005 and Mary Derby, who opened DaMa Wines in 2012.

There are 791 wineries in Washington State, the second-largest wine producing state in the US, per Wines Vines Analytics.

Bradshaw said there are 58,000 acres of vineyards in the state, where the top varieties include Cabernet Sauvignon, Syrah, Riesling and Merlot.

Wednesday's event was at the Berkeley studios of glassybaby, a hand-blown glass company founded in 2001 in Seattle by three cancer survivors. Wednesday's four-dozen guests were invited to try their hand at glass blowing.

The event also promoted Refract, a new art festival slated for Oct. 17-20 in Seattle to highlight glass artists from Washington State. The festival will include 70 tours and events, including exhibits and open houses involving 50 artists and organizations from Washington State, a hub of glass artists in the United States.

Wednesday's event also featured food bites from Mitch Mayers, owner and executive chef at Sawyer Seattle, whose restaurant recently nominated for a James Beard Award for best restaurant.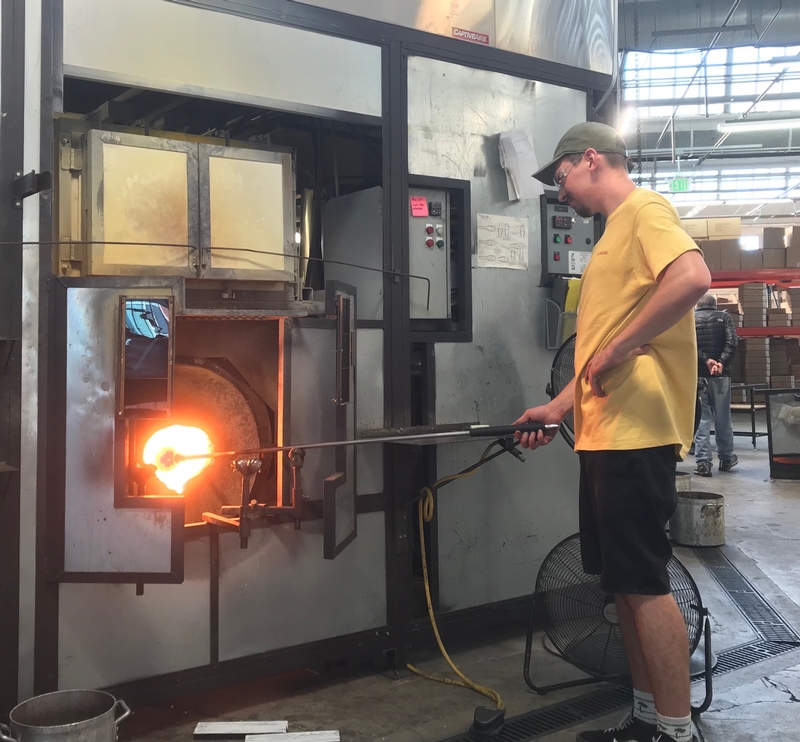 Glass artist Andrew Palmer demonstrates glass blowing at glassybaby'studios in Berkeley, Calif. The company was founded in 2001 in Seattle, Wash.. Kerana Todorov/Wine Business Monthly.