Mead Moves From Wooden Bowl to Aluminum Can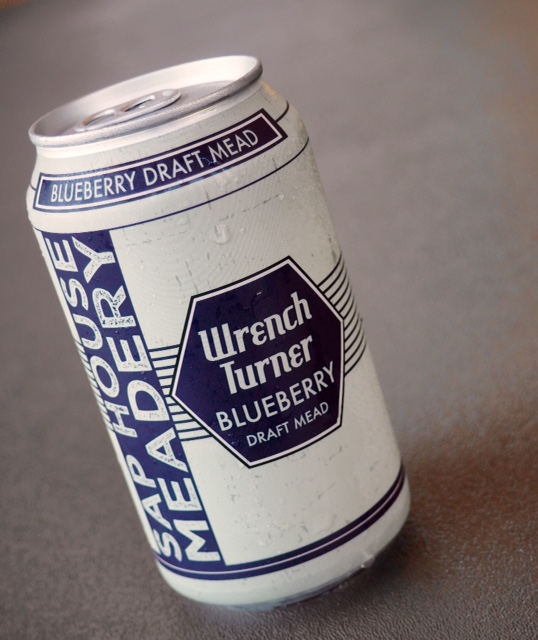 photos by Mike Dunne Blueberry mead in can,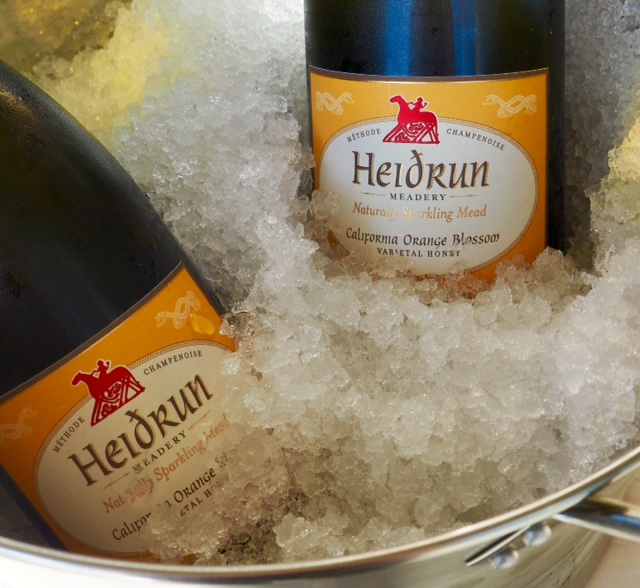 Sparkling mead

Mead, the "honey wine" of Celtic drinking marathons, Viking bashes and hobbit parties, is poised for a comeback.
Mead producers have been predicting this for decades, but several of them showed a new confidence when they gathered last weekend at the University of California, Davis, to persuade sommeliers that meads deserve space on their beverage lists alongside precious wines, craft beers, creative cocktails and other fashionable drinks.

The occasion, orchestrated by the university's Honey and Pollination Center as a follow-up to its continuing series of seminars and classes on making mead, was titled "Somm Day – Modern Mead Meets the Sommelier: What You Need to Know."

Only a handful of sommeliers showed up, but the undaunted mead makers on the program surged on, extolling and sharing a wide range of meads to underscore their belief that Americans are about to embrace meads.

"I could sell more than I can make," said Ken Schramm, owner and "head meadmaker" of Schramm's Mead in Ferndale, Michigan. He expects to turn out about 10,000 gallons of mead this year, up 2,000 gallons from a year ago.

Schramm, author of what is believed to be the nation's best-selling book on mead, "The Compleat Meadmaker: Home Production of Honey Wine From Your First Batch to Award-Winning Fruit and Herb Variations," recalled that the country had just 14 meaderies in 1992. As of 2016, the total was up to around 300, according to the American Mead Makers Association. There are currently 458 meaderies in the United States and Canada, per Wines Vines Analytics.
Other speakers provided additional evidence that mead could be on the cusp of a renaissance. Amina Harris, founding director of the eight-year-old Honey and Pollination Center, announced that UC Davis sensory scientists and students this fall will draw up a "mead wheel" along the lines of wine and honey aroma and flavor wheels developed earlier on the campus.

Another presenter, "master sommelier" Gillian Balance, education manager for Treasury Wine Estates, is so excited by mead's potential that she is preparing to launch a website - meadsomm.com – to bring producers, sommeliers and consumers together on all things mead.

And Ash Fischbein, a principal partner and mead maker at Sap House Meadery of Center Ossipee, New Hampshire, noted that Budweiser, which on behalf of its beer Bud Light famously dissed mead in a series of medieval-era television commercials over the past couple of years, is test marketing on the East Coast a product simply labeled "b," which it is calling a "honey alcohol beverage."

Though the Honey and Pollination Center has been teaching aspiring mead makers for years, "Somm Day" was its first outreach to sommeliers as a way to expand marketing possibilities for mead producers.

"Mead makers know what they are doing but they don't know how to bring that knowledge to the world," Harris said.

Dr. David Block, chair of the university's Department of Viticulture and Enology, similarly remarked, "I was shocked when our first programs about making mead sold out. People were really hungry for information. Educating sellers is the next step."

Organizers, who expected 20 to 25 sommeliers based on early interest, were baffled by the low turnout. "I think we are a couple of months ahead of our time," said Traci Dutton, who worked with Harris in assembling the program. Dutton, longtime wine and beverage educator with the Culinary Institute of America in Napa Valley, agreed with Balance that today's sommeliers aren't so much opposed to mead as simply unaware of how diverse and versatile it has become.

Balance suggested there's no reason why mead shouldn't be generating as much buzz as beer, cider and natural wine, given that its producers often subscribe to the same principles and goals – sustainability, hand craftsmanship, ancient traditions, locally sourced ingredients and the like.

Up to now, noted Harris, the marketing of mead has been defensive and negative, stressing what it isn't – beer, wine, cider – rather than what distinguishes it. "This ain't your parents' Renaissance Faire mead," Harris said, referring to the simple and sticky sort of glog gulped at those medieval-themed festivals.

"More great meads are being made," Balance said. "There are sparkling meads, drier meads, and more citrus- and herbal-driven meads."

Tastings of mead through the day confirmed her take on the field. They included a floral, citric and sweet methode-champenoise orange-blossom mead by Heidrun Meadery of Point Reyes; a full-bodied, intensely fruity mead so rich with cherry flavor that no one would have been surprised to find pits in the bottom of the bottle, by Schramm; a savory, spicy and leafy mead based on coriander honey and aged in old cabernet-sauvignon barrels by Sap House Meadery; and a liltingly fruity "Wrench Turner" blueberry mead put up in cans by Sap House.

Overall, the tastings showed that while mead is based on honey, it isn't always sweet, nor is the presence of honey necessarily more than a hint.

Chris Scelza, from Hawaii's Big Island, where he is director of operations for the Touching the Earth restaurant group, was impressed by the day's meads. "Mead has been a plaything, a toy in a serious industry," Scelza said as the session wrapped up. "This diversity is what they have to bring to sommeliers. That's what will separate them from the ruddy-duddy meads."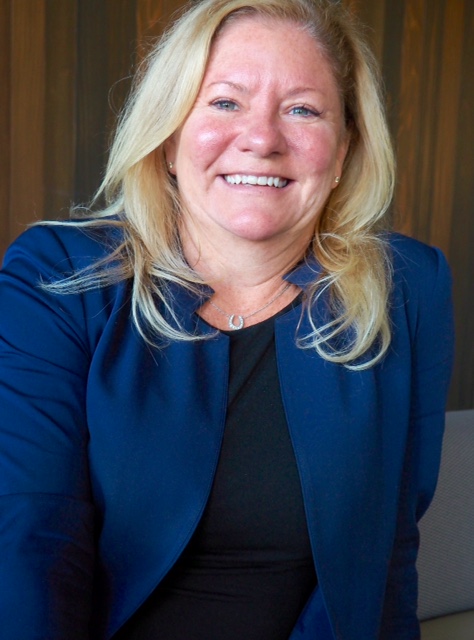 Gillian Balance of Treasury Wine Estates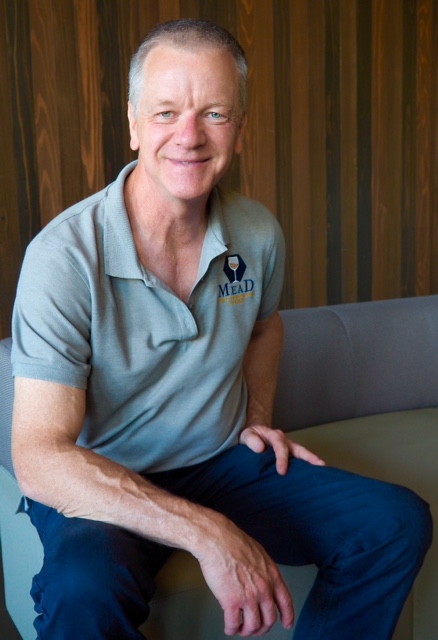 Ken Schramm of Schramm's Mead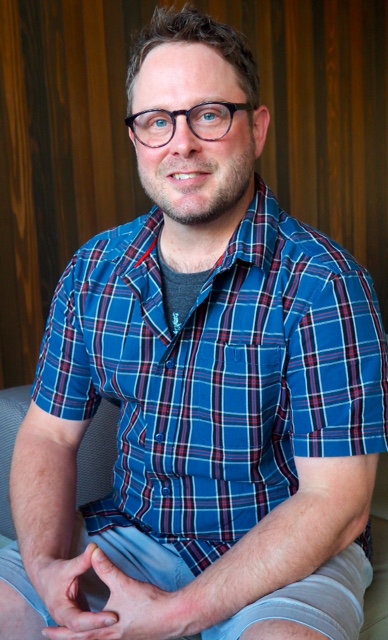 Ash Fischbein of Sap House Meadery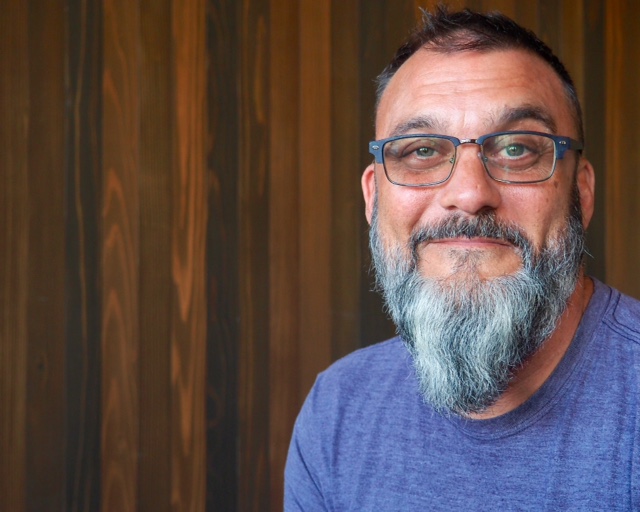 Chris Scelza of Touch the Earth restaurants in Hawaii