Frescobaldi Winemaker Gives Insights Into Winemaking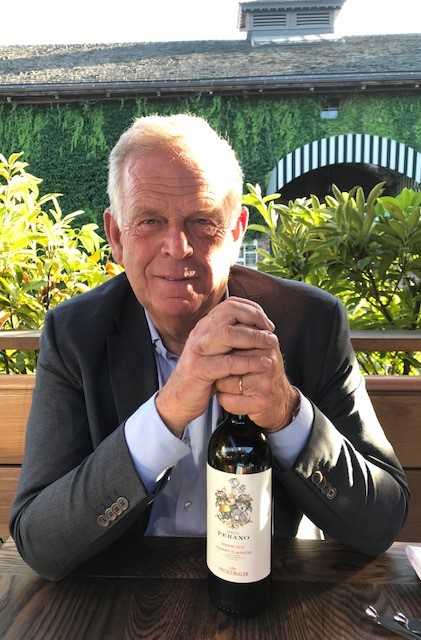 Nicolo D'Afflitto

Most of Frescobaldi's seven estates are farmed biodynamically. But Nicolo D'Afflitto, the winemaker who directs all Frescobaldi's seven Tuscan estates, would rather not discuss it.

"I sell the wine because they're good not because they're biodynamic," D'Afflitto said, laughing.

"Biodynamic is the way I reach my objective but it is not my objective.

D'Afflitto offered insights into winemaking and viticulture Monday in Yountville, where he stopped for a chat after a series of appointments with wine trade representatives. The winemaker oversees about 3,460 acres of vineyards for Frescobaldi, a family-owned company D'Afflitto joined in 1991. D'Afflitto, who was in the United States for the week, a trip he makes every year, is scheduled this week to visit Seattle and Walla Walla in Washington state.

Frescobaldi is introducing two new labels to the US market this year from Frescobaldi's newest property - Tenuta Perano: 2015 Chianti Classico and 2015 Chianti Classico Riserva. Frescobaldi continues to produce roses. It now has four.

D'Afflitto, who oversees all aspects of production, estimates he puts on more than 37,000 miles on his BMW traveling to each of seven estates every week. He also coordinates the work via emails, WhatsApp and for urgent matters, phone calls.

Each of the seven Frescobaldi-owned estates has its own winemaker, general manager and viticulturist. "I try to have a different approach with each estate," D'Afflitto said. His job is to grow the grapes in their own unique way. To that end, he pays close attention to the vineyards. Vines with deep roots can weather the "crazy" weather patterns such as drought, D'Afflitto noted.

"Our profession is to do from each field, each vineyard, something special, something unique," D'Afflitto said. "It's the attention, the love of what we put in each vineyard to take out from these vineyards the best."

Frescobaldi exports all but 35 percent of the 12 million bottles the company produces annually. The United States represents the second biggest market behind Canada for Frescobaldi wines. About 20 percent of its production is exported to the United States, according to D'Afflitto.

The company produces wines that are among the most expensive wines in Italy. "That is good because we make money," D'Afflitto said matter-of-factly.

After all, the Frescobaldi family has been producing wine for 700 years. The company has to make money to continue production and pay its employees, D'Afflitto said.

Italian winemakers are aware that expenses have to be justified, he said, noting that Italy is a poor country. "We are very attached to the portefeuille," he said, referring to the wallet.

Ongoing projects include a series of trials in the vineyard and in the cellar in collaboration with universities. Two employees are assigned to the cellar, and two to the vineyard, D'Afflitto said. The company has an experimental vineyard at Remole Estate. One focus is working with varieties resistant to diseases, D'Afflitto said.

Frescobaldi continues to work with prisoners incarcerated on the Island of Gorgona west of Livorno on the coast of Tuscany to grow grapes and make wine, a project begun about seven years ago. The 65 inmates on the island are serving lengthy sentences but have not been involved with the Mafia, sex or drug crimes, D'Afflitto said.