IQ Keynote: Winemaking Practices Around the World
Panel of experts to pour wines indicative of personal winemaking projects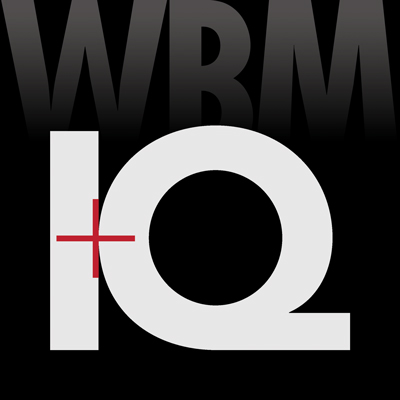 Napa, Calif.—Wine Business Monthly is hosting its fifth annual forum focused on cutting-edge innovations for advancing winemaking and wine quality. This year's keynote address, moderated by Elaine Chukan Brown of WakawakaWineReviews.com and JancisRobinson.com, will include a panel of wine industry experts from around the world: from Napa to France, Argentina to Israel, New Zealand and South Africa. They will discuss their trials, challenges, and rewards in grapegrowing and winemaking. IQ attendees will have the chance to taste the taste the fruits of their labors and learn, first hand, from these experts' experiences.
This year's IQ keynote speakers include celebrated winemakers Laura Catena, managing director, Bodega Catena Zapata; Jenny Dobson, managing director, Winetrust; Celia Welch, winemaker, Corra Wines; and Zelma Long, winemaking partner, Vilafonté.
Laura Catena
Dr. Laura Catena is a Harvard- and Stanford-trained physician and the founder of the Catena Institute of Wine in Argentina in 1995. She is currently managing director of Bodega Catena Zapata and of her own Luca winery. Catena is the author of Argentina's definitive wine guide, "Vino Argentino" and her work has been featured in the New York Times, the Wall Street Journal, Food and Wine Magazine, La Nación, Decanter and The Economist 1843 Magazine. In December 2017 Catena released her second book in Latin America "Oro en los Viñedos" ("Gold in the Vineyards"), documenting the world's most famous vineyards. Laura is currently a member of the Executive Board of the UC Davis School of Viticulture and Enology.

Catena will pour her 2015 Catena Zapata Malbec and 2016 Catena Zapata "White Stones-Adrianna Vineyard" Chardonnay.
Jenny Dobson
A native New Zealander, Jenny Dobson began her career in France, working at Domaine Dujac and L'Academie du Vin and Les Caves de la Madeleine before arriving in Bordeaux, where she worked 13 consecutive vintages and was the Médoc's first female mître du Chai at Château Sénéjac. Dobson returned to New Zealand in 1996, assuming the role of chief winemaker for Te Awa Farm. For the past decade, Dobson has worked as consultant and contract winemaker for several producers, primarily in Hawkes Bay (Gimblett Gravels). Dobson has her own label, Jenny Dobson Fiano, and is a New Zealand Society of Viticulture and Oenology committee member.
Dobson will pour her 2013 Squawking Magpie SQM and 2017 William Murdoch Coldstream NZ Syrah.
Celia Welch
Celia Welch was born and raised in Medford, Oregon, but pursued her wine studies at UC Davis. In 1992, she began a small consulting practice, working with small, single-vineyard estate properties and the passionate visionaries who own them. She currently consults for a limited selection of Napa Valley clients, primarily with their own estate vineyards, producing ultra-premium Cabernets and other varietal wines for them and for her own brand, Corra. Welch was honored as Food & Wine's Winemaker of the Year 2008, and was nominated for a James Beard Award. She is a professional member of the ASEV and a past co-chair of the Napa Valley Wine Technical Group.
Welch will pour her Corra Cabernet Sauvignon and Rewa Sauvignon Blanc.
Zelma Long
Zelma Long is one of America's best-known winemakers with an enviable international reputation, which includes the prestigious James Beard Award for Wine Professional of the Year and the Merit Award from the American Society of Enology and Viticulture. One of the first women to study enology and viticulture at U.C. Davis, she began her winemaking career at Robert Mondavi Winery, rapidly working up to the chief winemaker position. Shortly after, she was recruited by Simi Winery as head winemaker and CEO. In addition to her current role as winemaking partner at Vilafonté in South Africa, Long consults for various winemaking projects in France, Washington, Mendocino, and Israel (recently completed), and is on track to earn her Ph.D. in ABD Performance Studies, with Designated Emphasis in Native American Studies, this year.
Long will be pouring her 2013 Vilafonté Series M Paarl Series C.
About Innovation + Quality
Innovation + Quality (IQ) 2019 is the fifth annual forum for ultra-premium wineries focused on cutting-edge innovations that advance wine quality. This two-day event takes place May 22-23, 2019 at Silverado Resort & Spa in Napa Valley. winebusinessmonthlyiq.com
This event is produced by Wine Business Monthly, the leading print publication for the wine industry, in partnership with Napa Valley Vintners and the Napa County Farm Bureau.