Innovation + Quality 2019 Announces Zelma Long as Recipient of Lifetime Innovator Award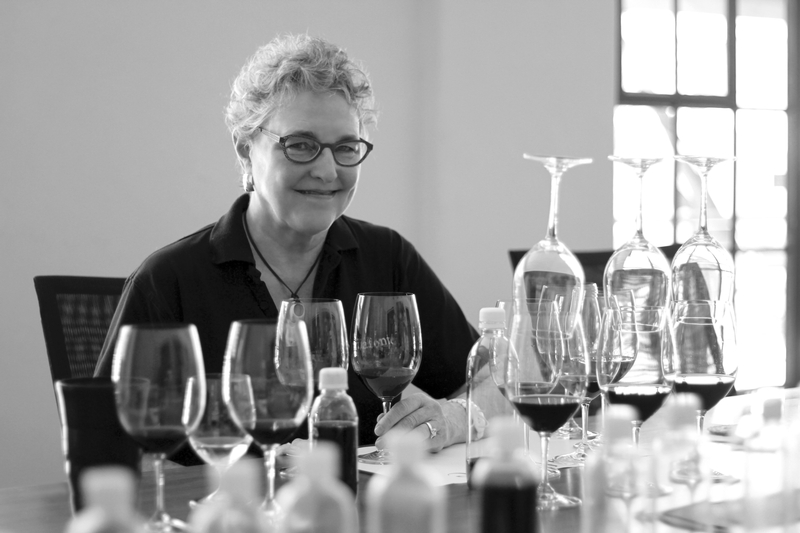 NAPA, CA -- In honor of a lifetime spent dedicated to the pursuit of quality in the California wine industry, the Wine Business Monthly editorial team and the Innovation + Quality 2019 Advisory Board have named Zelma Long, a visionary in the global winemaking landscape and mentor to some of the industry's finest winemakers, their Lifetime Innovator Award winner. Long will be honored at IQ 2019, where she will bring her wines to a truly one-of-a-kind tasting featuring ultra-premium wines, and their winemakers, from across the globe.
Each year, the Innovator of the Year Award is presented to someone who has a lifetime of innovation in his/her body of work, has fostered innovation among other winemakers and organizations and has made a positive impact on the wine industry through his/her contributions. Members of the IQ Advisory Board voted for the recipient from nominees submitted by the Wine Business Monthly editorial staff. The first award in 2015 was given to Peter Mondavi Sr. Other past recipients include Clark Smith (2016), Jerry Lohr (2017) and Paul Draper (2018).
Zelma Long is one of America's best-known winemakers with an enviable international reputation, which includes the prestigious James Beard Award for Wine Professional of the Year and the Merit Award from the American Society of Enology and Viticulture. One of the first women to study enology and viticulture at U.C. Davis, she began her winemaking career at Robert Mondavi Winery, rapidly working up to the chief winemaker position. Shortly after, she was recruited by Simi Winery as head winemaker and CEO.
In addition to her current role as winemaking partner at Vilafonté in South Africa, she consults for various winemaking projects in France, Washington, Mendocino, and Israel (recently completed), and is on track to earn her Ph.D. in ABD Performance Studies, with Designated Emphasis in Native American Studies, this year. She holds a long list of honors, including inductions into the Culinary Institute of America's Vintners Hall of Fame and the James Beard Hall of Fame, and the Merit Award from the American Society for Enology and Viticulture.
Well-respected in the wine industry as a mentor to some of today's most prestigious winemakers and recognized for breaking barriers for women in wine, Long has paved the way to success for winemakers including: Dawnine Dyer, Genevieve Janssens, Diane Kenworthy and Margaret Davenport.
The Lifetime Innovator Award will be presented to Long at IQ 2019, held May 22-23, 2019 at the Silverado Resort & Spa in Napa Valley. For more information, and to purchase tickets, visit www.winebusinessiq.com. Early-bird ticket pricing ends April 26, 2019.
About IQ
Innovation + Quality (IQ) 2019 is the fifth annual forum for ultra-premium wineries focused on cutting-edge innovations that advance wine quality. In 2018, the conference expanded to two days in order to deliver more session content and winemaker trials, as well as networking and collaboration opportunities. This premiere event will take place May 22-23, 2019 at the Silverado Resort & Spa in Napa Valley.
This event is produced by Wine Business Monthly, the leading print publication for the wine industry, in partnership with Napa Valley Vintners and the Napa County Farm Bureau. For more information, visit www.winebusinessiq.com.