Walsh Family Wine opens new tasting room in Northern Virginia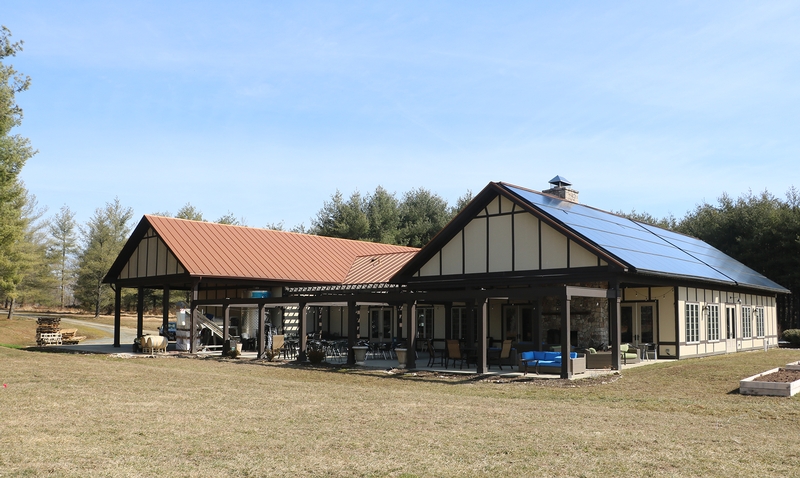 Purcellville, Va. – Nate Walsh has spent 15 years learning how to grow grapes and helping other vineyards produce better vintages as a vineyard manager and consultant. In 2014, he and his wife Sarah started their winery, Walsh Family Wine, but until now have sold their wine only to restaurants. On Friday, March 15, they officially opened their own tasting room to wine-loving consumers at their North Gate Vineyard site.in Purcellville, Virginia. Approximately 200 people visited the winery on the opening day, with a total of about 500 wine consumers arriving during the three-day grand opening weekend.

How does a young couple discover that grape growing and winemaking is their passion? For Nate Walsh, his career in the grape and wine industry began in 2004 when he answered a local newspaper ad for "a fun summer job." It turned out that Horton Vineyards in central Virginia was looking for a cellar rat. Walsh took the job, stayed for harvest that fall, and continued to work there for three years, absorbing vineyard knowledge from Dennis Horton and winemaking techniques from Horton's winemaker, Michael Heny.

"I fell in love with the work [in the vineyard] before loving wine," Walsh said. "It's physical, but always intellectual. We won't ever have all the right answers, but I enjoy the fact that no day is the same."

Walsh also gained skills while working in vineyards and wineries in the Willamette Valley in Oregon and Central Otago in New Zealand, before becoming winemaker and vineyard manager for Sunset Hills Vineyard in Purcellville. During the seven years he was at Sunset Hills, he oversaw the expansion of the vineyard from 20 to 75 acres and ran the wine program as well. He left after the 2016 harvest to work full time as a vineyard manager and consultant.

Sarah Walsh came from a different background. She had experience in fine dining restaurants in Chicago, Atlanta and Northern Virginia before moving into wine sales and wine education. Currently she is in fine wine sales with an East Coast wholesaler/importer, and her second position is with Walsh Family Wine. She also holds a diploma from the Wine & Spirits Education Trust.

The couple married in 2013 and the next year decided "to combine forces and have a joint project," according to Walsh. They leased a 4.5 acre vineyard in Waterford, Va., founded Walsh Family Wine and worked together in the vineyard, pruning and shoot thinning, making decisions on winemaking such as which wines to blend and how to market both grapes and wine. In the fall of 2014, they picked grapes from half an acre to produce 75 cases of wine for Walsh Family Wine and then sold the remainder of their grapes to other wineries.

Walsh now manages five vineyards with a total of just under 50 acres, all in Loudoun County, Va. The couple, with a silent partner, purchased one of those vineyards, North Gate Vineyard, in May, 2018. The other four are located no more than ten miles from the North Gate location.

While the growing season last year was challenging, Walsh said that their "yields did pretty well, and sites that drained well, did better." The white varieties – Sauvignon Blanc, Chardonnay, Petit Manseng, and Viognier – did fairly well, but red wine varieties that ripen somewhat later yielded about half of what was planned for the season. Cabernet Franc was especially hard hit, while the Cabernet Sauvignon was moved into the rosé program to make "a wine we could be proud of." In total, the winery produced 3,000 cases, in order to stock the tasting room that they planned to renovate over the 2018-19 winter.

Now that tasting room is open to the public. Windows on two sides of the L-shaped room look out on the expansive patio and the ten acres of vineyards stretching into the distance. There's a fireplace on one wall to warm guests on colder days, another fireplace on the other side of the wall to cheer consumers out on the patio, and comfortable couches, tables and chairs for enjoying the ambiance of a beautiful winery and vineyard location.

The next project for Walsh Family Wines? "I want to expand the cellar," Walsh stated. His goal is to get the case goods out of the production area and into a warehouse, which will create more open space for wine production.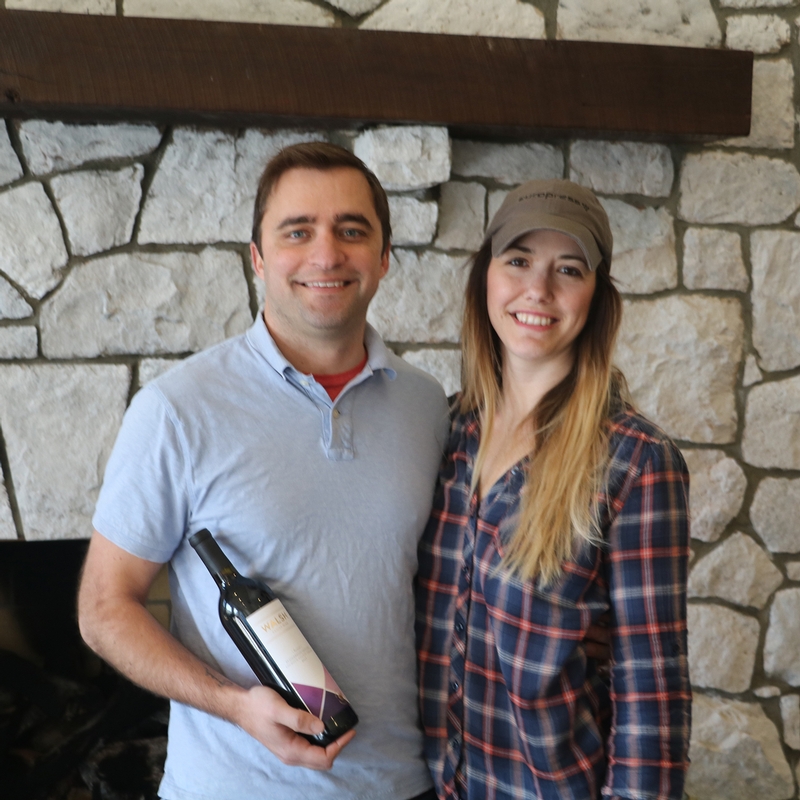 Nate and Sarah Walsh