Central Coast Wine Industry is Gathering at WiVi Central Coast Today
Join Wine Business Monthly and more than 1,000 regional peers and experts at the Paso Robles fairgrounds today
PASO ROBLES, CA -- WiVi Central Coast 2019, the region's largest industry conference and tradeshow, starts today, March 13. You can register for educational seminars with a regional focus on viticulture, winemaking, finance/business strategy and DTC/winery marketing addressed by today's top industry leaders at the Paso Robles Event Center.
Focusing on the Central Coast, WiVi's line-up of keynote speakers brings together a variety of viewpoints to kick-off WiVi 2019. From wine scores to on-premise experiences and retail sales, Matt Kettmann, contributing editor of Wine Enthusiast, will moderate a dynamic discussion. Listen to how Wally's, a Los Angeles-based fine wine and gourmet food market has transformed its retail space into a wine experience from Christian Navarro, president and principal. Randy Evans, Beverage Director with the Hillstone Restaurant Group will share insights about how Central Coast wines are making it onto wine lists of the group's popular places like Houston's and Rutherford Grill. Connecting to the consumer, creating memorable experiences and focusing on quality are the resounding themes you'll hear.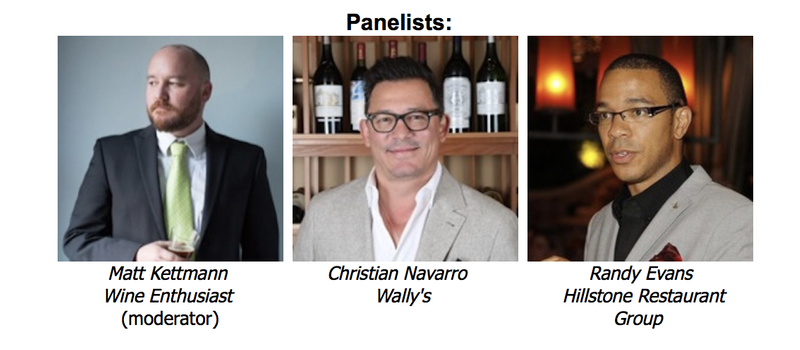 For more information about the conference and tradeshow, visit www.wivicentralcoast.com.
We look forward to seeing you!
About WiVi Central Coast
WiVi Central Coast was founded in 2012 through a partnership between Wine Business Monthly, the leading publication for wineries and growers, and Precision Ag, an agricultural consulting company that specializes in vineyard management, viticulture production consulting, soil fertility and irrigation management, and ag waiver compliance on the California Central Coast. As of November 2015, WiVi is fully owned by Wine Business Monthly. WiVi is the effort of the two companies to create a regional wine industry conference and tradeshow on the California Central Coast. For more information, visit www.wivicentralcoast.com.