Napa County Officials Ask Winery to Stop Offering Private Events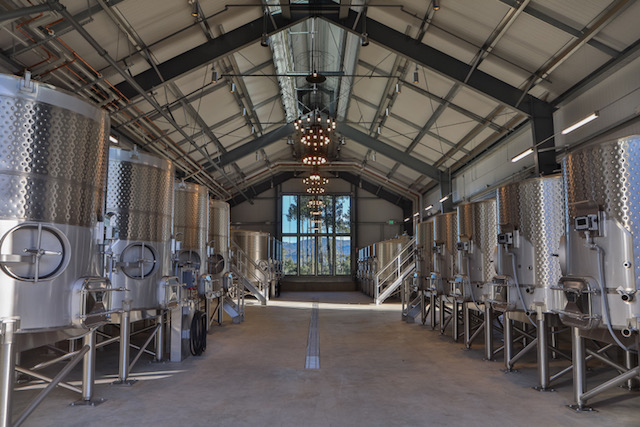 Photos courtesy pf Theorem Vineyards


A Napa Valley winery that opened a few months ago near Calistoga has to stop offering private events, according to Napa County officials. In February, county officials sent an apparent code violation notice to Theorem Vineyards in the Diamond Mountain District American Viticultural Area. It did so after a local news article described offerings at the winery to include "three course lunches and service of champagne," according to notice sent to the winery on Feb. 13.

"Upon review of the website www.theoremvineyards.com staff has also determined that you are offering the winery property for private events," the letter stated. The activities offerings are "in direct violation to the Napa County Code and the Winery Use Permit," it continued.

Theorem Vineyards, which opened at the site of a restored winery on Petrified Forest Road, remains open to the general public. Kisha Itkin, the winery president and owner, on Thursday stressed the winery has done nothing out of compliance. "This is just a misunderstanding," said Itkin, referring to the allegations.

Kisha and Jason Itkin, an attorney, founded Theorem Vineyards in 2012, according to the company's website. Kisha Itkin has overseen the restoration of the property, and she now coordinates the winery and vineyard operations.

The previous property owners had established a bonded winery at the site in the 1980s. The property went into foreclosure during the 2008 economic downturn, according to the website.

In 2018, the Itkins purchased the 34-acre Trinity Ranch vineyard in the Sonoma Valley and Moon Mountain American Viticultural Area, according to news reports.

Napa County has issued other apparent notice of violations in recent months, including one to The Prisoner Wine Co. near St. Helena. Constellation Brands Inc. last fall opened The Prisoner at the site of the old Franciscan winery after renovating the property. Napa County officials alleged the winery code violations included selling art objects, jam, preserves and other processed food products; marketing tours and offering food and meal services that make the winery function like a café or restaurant, according to public records. County and the winery representatives have corresponded over the allegations, according to the county.