Register for the Central Coast's Biggest Shows Before Discount Pricing Ends
Register Today - Early Bird Savings Ends February 15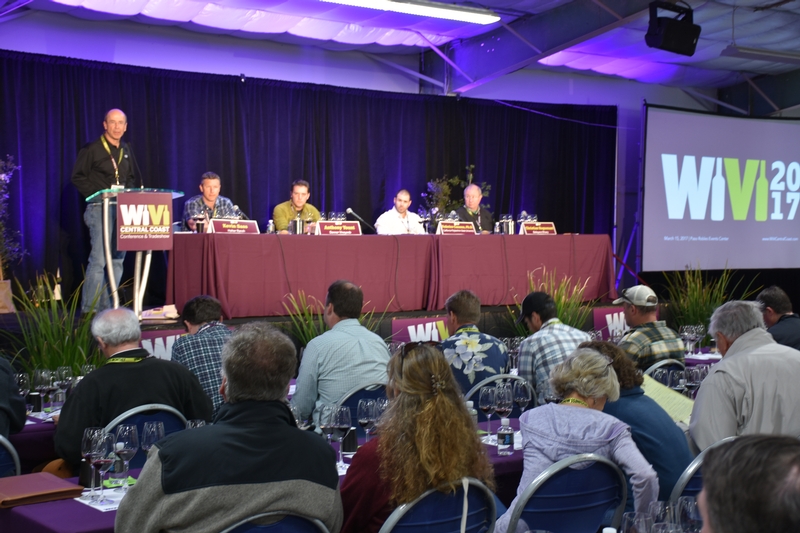 PASO ROBLES, CA - February 7, 2019 -- Act now and register to attend Central Coast Insights on March 12 and WiVi Central Coast, the premier wine and viticulture symposium and trade show, on March 13. Sign up by February 15 for the best savings and unlock two-days of industry conferences.
Speakers are confirmed and the discussion topics are set. When you register by February 15 you'll save $50 off pricing for Central Coast Insights and $100 off WiVi. For even more savings, check with your local association representative for discount codes.
Throughout the two-days hear from speakers including:
Matt Kettmann, contributing editor, Wine Enthusiast Magazine
Christian Navarro, president and principal of Wally's Wine Shop
Randy Evans, beverage director, Hillstone Restaurant Group
Lee Ann Pearce vice president, agribusiness advisor, Wells Fargo Bank
CFOs from throughout the Central Coast
Wine Business Monthly contributors Mark Greenspan Ph.D. and Lance Cutler. . .
. . . and many of your peers across the Central Coast!
Experience the largest tradeshow in the area and hear from industry experts. It's a great opportunity to hear up- to-date information about the wine business, viticulture, enology, DTC marketing and network with fellow colleagues on the Central Coast.
Click Here to Register at Discounted Prices
WiVi Central Coast
Central Coast Insights
About Central Coast Insights
Central Coast Insights is an annual educational seminar addressing the economic and financial issues, challenges and trends that affect the vintners, wineries and grape growers of the Central Coast wine industry. This year's session topics include: innovative approaches to selling wine, making business decisions in an uncertain regulatory environment, education and wine quality on the Central Coast, as well as the state of the wine business. More information can be found at www.centralcoastinsights.com.
About WiVi Central Coast
WiVi Central Coast was founded in 2012 through a partnership between Wine Business Monthly, the leading publication for wineries and growers, and Precision Ag, an agricultural consulting company that specializes in vineyard management, viticulture production consulting, soil fertility and irrigation management, and ag waiver compliance on the California Central Coast. WiVi is the effort of the two companies to create a regional wine industry conference and tradeshow on the California Central Coast. For more information, visit www.wivicentralcoast.com.