Zinfandel Is Nothing to Be Ashamed Of
Consumers and trade flock to ZAP events where high-end Zins owned the spotlight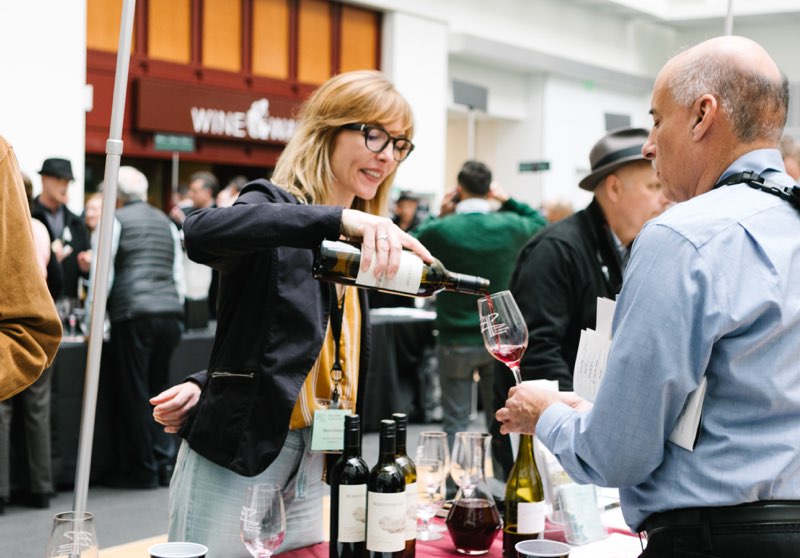 Winemaker Nicole Salengo of Berryessa Gap Winery pours her Yolo County, Calif., Zinfandel during a ZinEX tasting.

San Francisco--Despite nearly flat growth in overall Zinfandel sales, plenty of California wineries are doing just fine with California's heritage grape variety. That's because they have a devoted following of consumers. Some 1,200 of those Zinfandel enthusiasts flocked to Pier 27 in San Francisco on Saturday, Jan. 19, for the annual Grand Tasting hosted by the ZAP organization (Zinfandel Advocates & Producers).
Consumers paid $70 to $80 each to taste as many as 500 wines poured by 120 producers, figuratively immersing themselves in wine made from California's third most widely planted grape variety, and the one that preceded all other popular varieties in the evolution of California wine. The Grand Tasting was the biggest of three days of Zinfandel-focused events known as ZinEX.
Truly avid consumer members of ZAP paid as much as $3,495 for their annual Ambassador level memberships that include entrée to all the ZinEX events for consumers and the trade plus lodging and some meals. These benefits extend to private tastings and other events throughout the year.
Trade tasting draws 400

During the previous two days several other events lured beverage professionals to tastings and seminars. A trade tasting at One Market restaurant on Jan. 17 drew 400 tasters and 70 wineries. The same day there was a private tasting for sommeliers, wine buyers and wine writers that featured six old-vine Zins, each from a different American Viticultural Area and stretching from Peachy Canyon Winery in Paso Robles to J. Pedroncelli Winery in Sonoma County's Dry Creek Valley.
Master of Wine Doug Frost from Kansas City, Mo., and New York City freelance writer Lauren Mowery of Wine Enthusiast and other publications led a discussion about Zinfandel styles and consumer interest during that session.
Amid a debate about why Zinfandel isn't more widely prized as a high-end beverage, the floor sommelier from Napa's Michelin-starred La Toque restaurant, Timothy Sorek, observed that he finds international visitors to Napa Valley are often interested in Zinfandel, and will ask about it unprompted. "They've heard about it, and they're curious. Some people will go right to it on the wine list and for others it's more of a dialogue."
Matthew Dulle, the beverage director of San Francisco's prix-fixe modern-American Lazy Bear restaurant, has put six pages of Zinfandel on his wine list, including a couple of dozen older vintages of Ridge wines. He said that two young men in the tech industry enjoyed a $450 Ridge Geyserville 1989 at Lazy Bear the night before the seminar.
"I don't think that loving Zinfandel is anything to be ashamed of," Dulle said. "Ever since I came back to San Francisco I've been trying to get people interested in it. Zinfandel can be boozy, but boozy's all right if it's balanced."
Speed dating with Zinfandel

After the tasting and discussion, ZAP executive director Rebecca Robinson welcomed eight media members to an eight-course lunch created by One Market chef-partner Mark Dommen. Each course was paired with a different Zinfandel that was presented by the winemaker or a winery representative.
This was not so unusual, but the format was like that of a speed-dating session. The writers stayed seated, but every 15 minutes a different winery person sat down in front of the writers and brought a bottle with them, as the winery folks steadily rotated around the eight tables.
Julie Pedroncelli St. John, whose family founded J. Pedroncelli Winery in 1927 near Healdsburg., Calif., said that about 20% of the winery's 55,000-case production is Zinfandel and that its sales have grown slowly but steadily in recent years. "Zinfandel's appeal is that it's versatile and doesn't have that over-arching tannin that Cabernet has. With Zin you can make it and be drinking it in a year."
David Amadia is president of Ridge Vineyards, based in Cupertino, Calif., that also operates a winery near Healdsburg. While some wine aficionados know Ridge for its collectible Monte Bello Cabernet Sauvignon, 60,000 cases of the winery's 85,000-case annual production is Zinfandel, including numerous vineyard-designated wines.
"The declining Zinfandel category is a real thing," Amadia said, but not for Ridge. "How to grow the category?

"We do a lot to show sommeliers and opinion leaders how high a quality wine you can make with Zinfandel. We feel that is Ridge's part to do."
Attendees at the ZinEX events, whether members of the public or the trade, found plenty of wines during the three-day festival that helped reinforce the high-quality and easy appeal of Zinfandel. "Zin, I think, is embarking on a new adventure," said ZAP's Rebecca Robinson.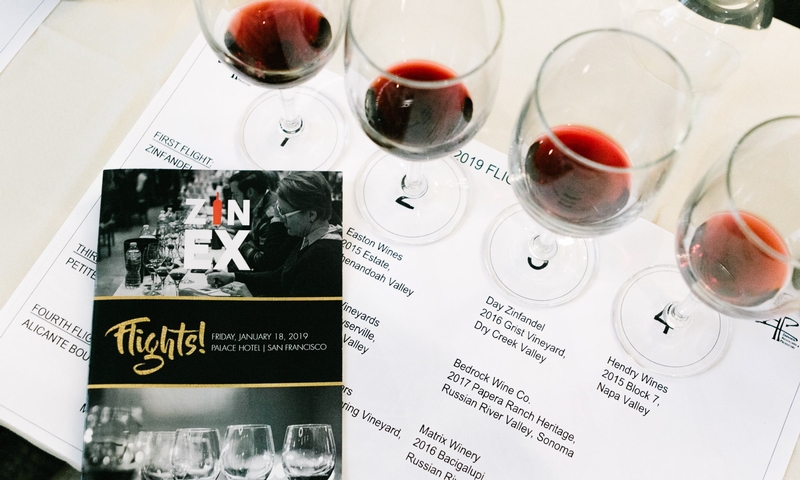 A Flights tasting at ZinEX Jan 18 took place at San Francisco's Palace Hotel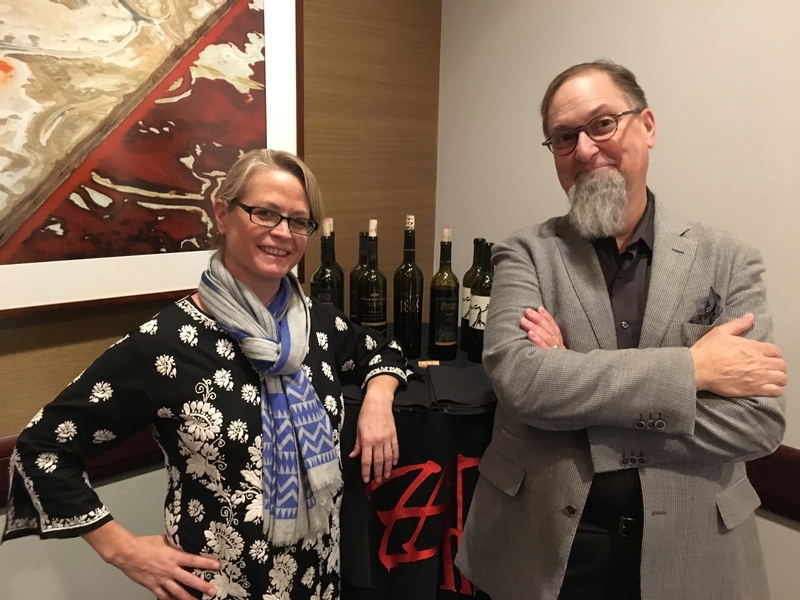 Leading a tasting of old-vine Zinfandels at ZinEX in San Francisco Jan. 17-19 were writer Lauren Mowery, left, and Master of Wine Doug Frost.