Introducing the 2018 Hot Brands -- Intrinsic Wine Co.
Every year, when Wine Business Monthly creates our annual list of Hot Brands, we look for vintners, growers, wineries and wines that are making a statement in our industry. Quality is always an important consideration, but Hot Brands is more than a list of the "best" or most interesting wines we've tasted during the year.
When we set out to choose our Hot Brands, our goal is to always represent the American wine industry. Often, that means discovering a new winery in an established region while also paying homage to the stalwarts who continue to move the industry forward. It means we look at wineries in non-West Coast, "traditional" winemaking states, or those who might be bucking a trend or trying new techniques. Our editors look for wines that are embodiments of national trends or have soaring sales. Sometimes we'll choose the winemaker, not the wine.
Quite often, we end up with a couple of wines that were unexpected. During the search for a Pinot Noir, for example, we'll discover a producer who is also making Tempranillo—and is doing such a good job of it, we adjust our plans to get that Tempranillo in. We're never quite sure how the list will turn out, but it's a chance for us to explore new regions, varietals and new winemakers.
In the end, this list is comprised of wines that we here at Wine Business Monthly would serve to winemakers. That's exactly what we do, as representatives from each of these wineries were on-hand to serve their wines to winemakers, grape growers and industry members at our annual Bottle Bash party at the Unified Wine & Grape Symposium, this year held January 29, 2019. Cheers!
_____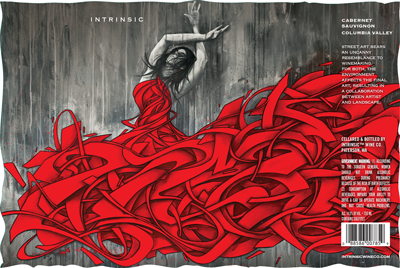 Intrinsic Wine Co.
2016 Columbia Valley Cabernet Sauvignon, Columbia Valley, WA
For Juan Muñoz-Oca, innovation is a way of life. A fourth-generation winemaker, he's been involved in some aspect of the wine business since he was a child, fostering a deep wine knowledge that has allowed him to question and build upon conventional processes. He studied winemaking in Argentina, where he grew up, and in Spain, before moving to Washington state to work at Columbia Crest Winery. Muñoz-Oca eventually oversaw the winemaking for Ste. Michelle Wine Estates' 14 Hands, BORNE of Fire, Columbia Crest, Intrinsic, Northstar and Spring Valley Vineyard brands.
Now, as the recently named executive vice president of winemaking, vineyards and operations at Ste. Michelle Wines Estates, he's excited to not only ensure quality across all brands, but keep the company, and the reputation of the state, moving forward.
That pursuit of quality has led Muñoz-Oca and the winemaking team at Ste. Michelle to experiment quite a bit with how each brand is developed. To Muñoz-Oca, that means attempting new methods. When he called Intrinsic's production process "very funky," he wasn't joking: half of the wine spends nine months on skins.
The full story on Intrinsic Wine Co. ~ and all our Hot Brands ~ will be available in our February 2019 issue of Wine Business Monthly. You can come by our booth (#1620) at Unified and pick up a copy or click here to subscribe to WBM.

Taste all the Hot Brands at our Annual Bottle Bash, Jan. 29, 2019, the night before the Unified Symposium.

Click here to register