Oakville Grocery Joins Boisset Collection
Jean-Charles Boisset Adds California's Oldest Continually Operating Grocery Store to Portfolio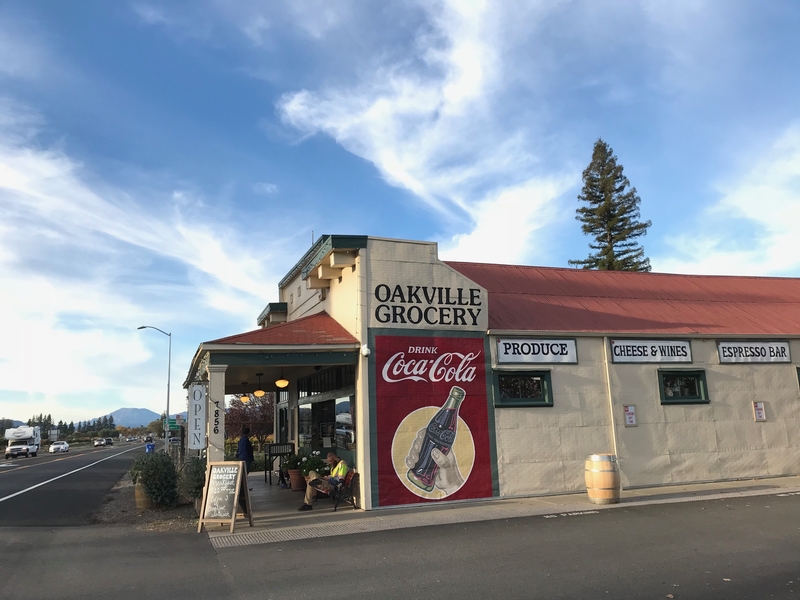 Oakville Grocery, the iconic store in the heart of the Napa Valley, has a new owner.

Jean-Charles Boisset on Wednesday announced Boisset Collection is buying the grocery store in Oakville and its sister location in Healdsburg from the Rudd family for an undisclosed price. The purchase is expected to close early January, said Boisset, proprietor of Boisset Collection.

The Rudd family is selling the store in Oakville, its Healdsburg location and the brand. The Oakville property includes a Victorian house built in 1877 which served as a tasting room for the Rudds' Durant & Booth wine.
Opened in 1881, Oakville Grocery is the oldest continually operating store in California. Boisset also owns the historic Buena Vista Winery a short drive from downtown Sonoma.

Boisset envisions Oakville Grocery as a gathering place for tastings and for people to meet producers. The store will promote local, natural, sustainable and organic products, he said. "We are what we eat," Boisset stressed.

"I have always adored the Oakville Grocery for what it represents for Napa Valley, for California and for America," Boisset said in a written statement. "I have fond memories of visiting from France with my parents and sister when I was 11 years old. It is a landmark and iconic destination at the crossroads of history in Napa that has been the community gathering place, mercantile, farm stand, and grocery for neighbors and visitors alike for well over a century."

The late Leslie Rudd bought Oakville Grocery in 2007. On Wednesday, Boisset praised the Rudd family. "The Rudd family have been remarkable stewards, believing in its past and future, and infusing the property with the passion, care and respect it deserves. We are exceptionally honored to be entrusted to carry forward this timeless property and continue their dreams."

Boisset's holdings includes Atelier Fine Foods, a store that sells charcuterie, cheeses and caviar. The store opened in 2016 in Yountville.

The Victorian building on the property in Oakville served as a tasting room for Rudd's Durant & Booth brand. It will remain a tasting room for wines that have not been announced.

The house was named after Frederick Durant who owned the house and the grocery store at the turn of the 20th century, according to marker on the building. Durant managed the store with Joseph Booth.

Boisset also owns JCB Tasting Salon in Healdsburg. "We love Healdsburg," he said.

Leslie Rudd, a founder of Vintage Wine Estates, died in May from cancer at age 76. His daughter, Samantha, is proprietor of Rudd Estate and PRESS Restaurant. Rudd said in a written statement the family is confident Jean-Charles Boisset "will protect and enhance the Oakville Grocery brand, property, and business for future generations of customers."

Her family purchased Oakville Grocery to "revive the illustrious historical store that has meant so much to this community," Rudd said. "My father's vision was to restore it to its rightful place in California wine country, and to ensure that its legacy remained for the local and tourist community for decades to come. Our family invested significantly in the site and the store, including a restoration to the historical Victorian house in Oakville, to achieve his vision. I am proud of my father's stewardship."

Boisset's holdings include wineries in Napa, Sonoma and France.