Michael Shaps Wineworks Acquires Shenandoah Vineyards
Virginia wine consultant purchases the state's second oldest active winery
Edinburg, Va.–What do you do when you have owned a winery for almost 40 years, and no one in your family wants to take it over? That's the dilemma Emma Randel, now 92 years young, faced in the past several years. She and her husband Jim first planted grapes in 1976 on a farm in the Shenandoah Valley of Virginia that had been in her family since the mid-1800s and opened Shenandoah Vineyards in 1979.
Randel found the answer to her dilemma: she negotiated the sale of the property to Michael Shaps, owner of Michael Shaps Wineworks in Charlottesville, Va., who had been her wine consultant since 2010. Shaps took over management of the winery in August, and the sale was officially completed about two weeks ago.
Shenandoah Vineyards is located between Winchester and Harrisonburg, Va. just two miles west of I-81, a major highway carrying heavy traffic through the Shenandoah Valley and down the Appalachian Mountains from New York to Tennessee. Currently, 15 of the 28 acres are vineyard; the winery and tasting room are in a Civil War-era barn; and an historic log cabin nearby has been Randel's residence since she and her husband moved permanently to the winery from their home in New Jersey.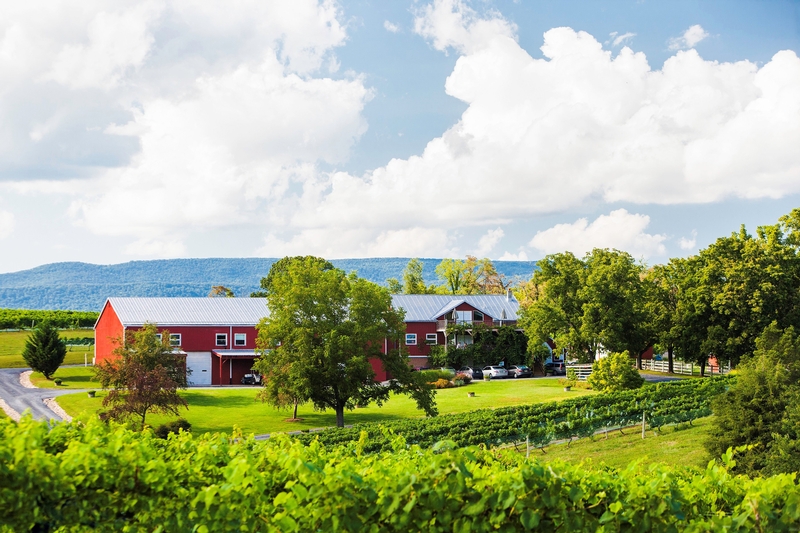 Shenandoah Vineyards
Growth at Michael Shaps Wineworks Prompts Interest in Property
Shaps, a wine consultant based in Charlottesville, Va., and a partner started Michael Shaps Wineworks in 2007. They purchased the former Montdomaine Cellars property 11 miles south of Charlottesville with the intention of being "a multifaceted winery." The facility, which has been expanded several times in the past eleven years, provides custom crush and contract winemaking services for Shaps' clients, and produces wines from Virginia grapes under both the Michael Shaps and Wineworks labels. Wines are packaged in bottles, bag-in-box and/or growlers.
When the Wineworks needed more space, Shaps relocated his packaging equipment and warehousing operation in a 16,000 square-foot building just outside the city limits of Charlottesville (and directly across the street from a new Wegman's market). He opened a tasting room there in early 2016 and renovated an upstairs room as a private events space with views of the bottling room below and of Carter's Mountain.
There are multiple advantages to the Shenandoah property, according to Shaps. "Shenandoah Vineyards has an ideal viticultural site, with great soils and a dry climate. The Monticello area around Charlottesville has gotten a lot of attention, but the Shenandoah Valley has some of the state's best grape growing potential," he said. "Shenandoah is the driest county in Virginia and one of the driest East of the Mississippi River." The Shenandoah winery will give Shaps the space to handle custom crush for his clients in the Valley and that will free up capacity in the Wineworks' Charlottesville facility.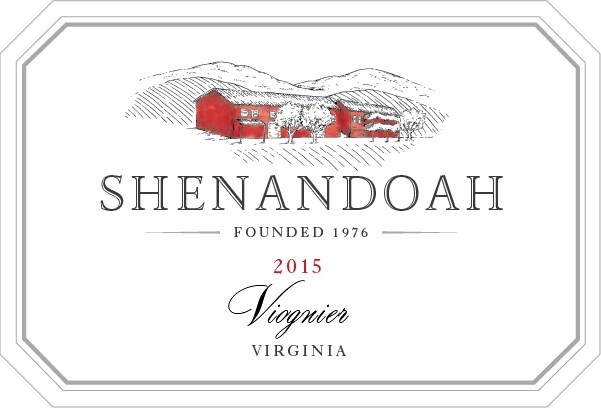 Michael Shaps has designed a new label for Shenandoah Vineyards' wines.
David Lambert to Manage Vineyards

In recent years, Shaps has been purchasing the grapes grown at Shenandoah Vineyards under the care of viticultural consultant David Lambert, who will now be joining Shenandoah Vineyards as the full-time vineyard manager. Many of the vines were planted in the late 1970s and the 1980s, including some "old vine Riesling," Cabernet Sauvignon and Chardonnay. While the vineyard is basically in good shape, Shaps reported that some older vines have been pulled out. He and Lambert plan to begin replanting next Spring, probably with Pinot Gris, Riesling, Cabernet Franc and adding other Alsatian varieties including Pinot Blanc and Sylvaner.
When Shaps and his wife Christie took over management of the winery in August, the inventory of Shenandoah wines was essentially sold out. They began to sell some of the Michael Shaps and Wineworks wines, and because Shaps has purchased grapes in the past from Shenandoah, they will soon be able to sell some wine from estate-grown fruit. Under the oversight of Christie Shaps, TC Goble, the tasting room manager for 15 years, will continue to run the Shenandoah Vineyards tasting room.
Shaps also owns a winery in Burgundy, France. He imports those wines to the United States and sells them throughout Virginia and in the two Wineworks tasting rooms.