Winemakers urged to experiment during forum on oxygen in fermentation
Speakers discuss trials with various levels of oxygen during and after fermentation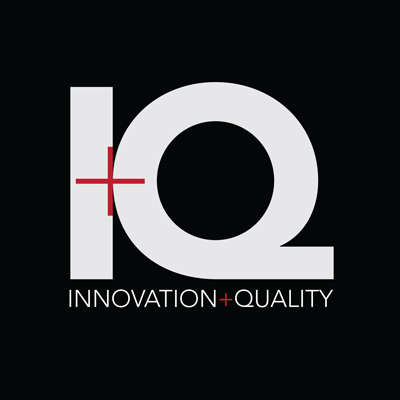 Winemakers gathering for a recent forum on oxygen management during fermentation were encouraged to experiment to develop different and unique wines.

"We are in one of the most phenomenal time periods for winemaking. We're producing the most amazing wines I've ever tasted," Molly Hill, winemaker at Sequoia Grove in Rutherford, said Thursday during Wine Business Monthly's Innovation + Quality conference. "A lot of that is due to experimenting with oxygen during primary fermentation and just after," Hill said.

While oxygen during fermentation can lead to fresher, fruitier red wines, Hill encouraged fellow winemakers to explore even further.

"I think we are making some of the most phenomenal wine and I would include not just Napa Valley but the whole west Coast," Hill said the gathering at Silverado Resort and Spa, Napa. "So I don't hesitate to put the word 'but' here, because I know, being Napa Valley, we're always going to reach for even better wines. But I wonder if there is no room for a little broader exploration of this aroma wheel," Hill said, as she displayed on the conference screen an aroma wheel with the fruity aromatics section taken out.

"So I encourage all of you to look into that," she said. Instead of shooting toward the "apex," Hill continued, "maybe we go out to the side and develop more and different unique wines" with the ultimate goal of best expressing "site and vintage."

Speakers during Thursday's forum presented trials with oxygen during and after fermentation.

Cameron Frey, vice president, winemaking at Ramey Wine Cellars in Healdsburg, encouraged experiments in hyper oxidation to stabilize white wines against oxidation and improve taste.

"I think you'll find some nice changes and hopefully an improvement in white wine quality and white wine stability," he said.

He presented experiments using passive oxidation dating back to the 1970s that still hold true today. One conclusion was that early juice oxidation in white wine winemaking decreases oxidizable phenolics content, lessening the browning potential as wine ages. In another conclusion, astringency and bitter phenolic content decrease, significantly possibly minimizing the need for fining. It also lessens SO2 requirements because the phenolic substrates content decreases.

Genevieve Janssens, director of winemaking, Robert Mondavi Winery in Oakville, said she started experimenting with Pinot Noir after a group visited winemakers in Burgundy. The French winemakers were much more aggressive during fermentation. Pinot Noir, she said, is very sensitive to Oxygen.

Kevin Sass, winemaker at Halter Ranch Vineyard in Paso Robles, urged winemakers to rethink their use of SO2, presenting trials with SO2 on wine that had completed malolactic fermentation. The staff added 0, 10 add 30 parts per million to different samples. These barrels were topped weekly with wine with no SO2 for three months. After, there was an 11 percent increase in bound color when the wine that had no SO2 addition and only minimal volatile acidity. An 11 percent increase, he said, is "substantial," if one is willing to put in the work.

Sam Tannahill, director of viticulture and winemaking, A to Z Wineworks in Newberg, Ore., moderated the forum.