TTB Considering Two New AVA Filings, One for New York State, Another in Oregon
Vintners in New York State's Capital region seek the green light from federal officials to be able to place their winegrowing area on their wine bottle labels; Van Duzer Corridor AVA in Oregon also under consideration ...
An application is on file with the Alcohol and Tobacco Tax and Trade Bureau to have 1,500 square miles designated as the Upper Hudson American Viticultural Area. The region includes Saratoga Springs, Schenectady and Mechanicville.

"It helps develop branding, said Northern Cross Vineyard co-owner Andy Weber.

Weber and his wife, Kathleen, in July 2015 filed the 20-page petition with the TTB for the new AVA after doing hours of research. The TTB seeks comments on the proposal through June 8. The federal agency posted the proposal on April 9.

The Webers produce wine with cold hardy grapes from their 2-acre vineyard in Easton, east of Saratoga Springs. Andy Weber, who also works for General Electric, is the winemaker.

The proposed AVA is tucked between the Adirondacks, the Taconic Mountains and the Allegheny Plateau., in an area where more vineyards are being planted.

In their application, the Webers said climate and other distinctions support the creation of a new AVA. They compared their region's cumulative growing degree days with those of surrounding areas.

"Over the past decade several varieties of cold hardy have been developed that show considerable promise for regions with severe winters and short growing seasons," the Webers said in their petition. "These grapes are producing quality wines that offer a distinct product to the consumer but have distinct challenges for the wine maker," they also said.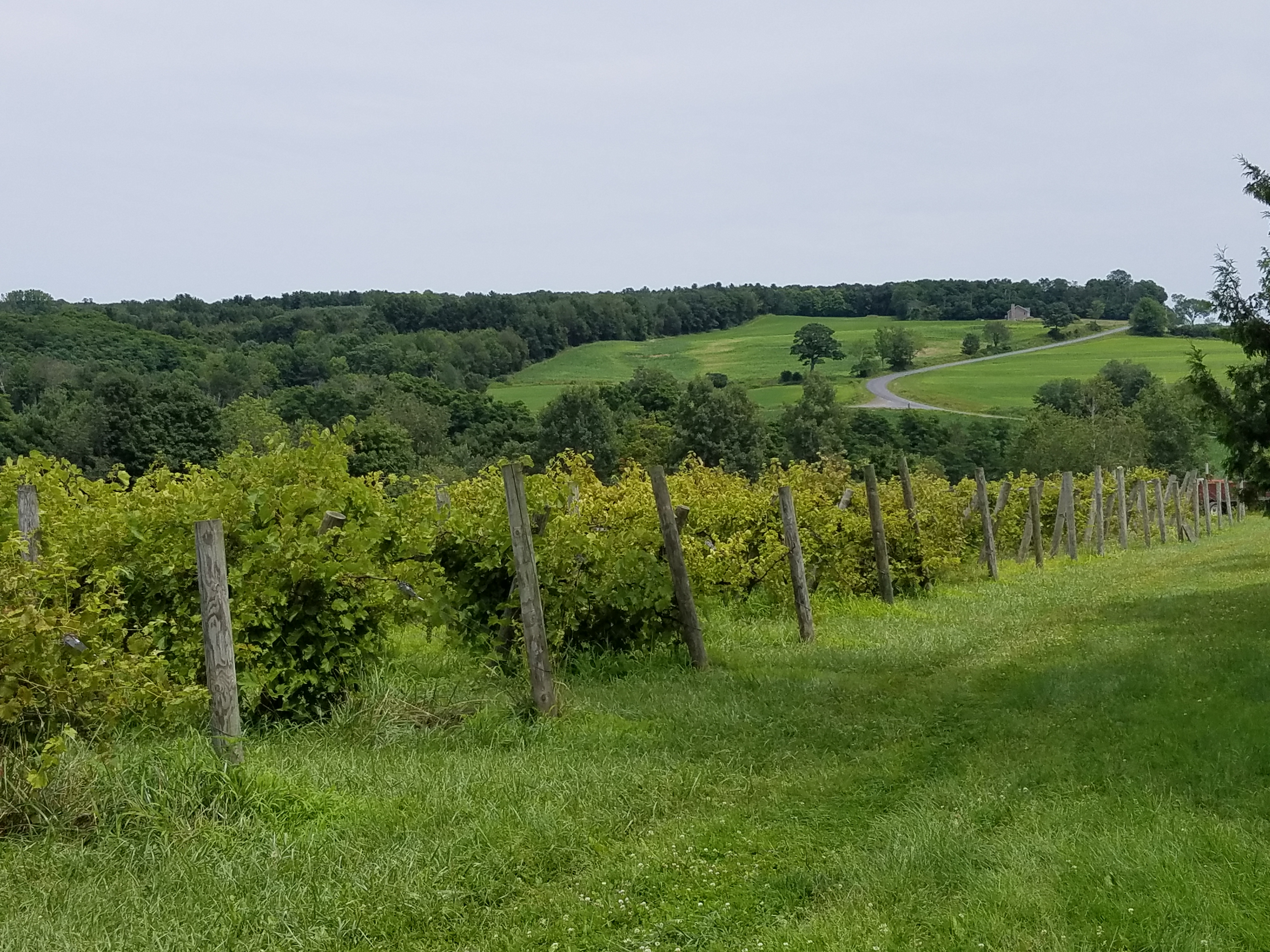 Northern Cross Vineyard's owners have submitted an application to the Alcohol and Tobacco Tax and Trade Bureau for a new Upper Hudson American Viticultural Area in New York state. Photo submitted by Northern Cross Vineyard.

In a separate effort to spur the wine industry and tourism, the New York State Legislature has approved legislation to establish the Upper Hudson Wine Trail. Gov. Andrew Cuomo signed the bill into law in 2017.

The wine industry continues to grow. While only six wineries exist along the 120-mile long trail, another 14 vineyards are expected to open tasting rooms over the next two years, according to Northern Cross Vineyard.

So far six AVAs are established in New York, according to newyorkwines.org

Jeff Havlin, a winemaker near Salem, Ore., who has been trying to have the new Van Duzer Corridor AVA established for years in his region, filed a comment in support of a new Upper Hudson AVA. Havlin is among those Weber consulted as he prepared his application for the TTB.

"If any grape growing region deserves its own AVA, Upper Hudson does. Given their harsh growing conditions, they have a unique area especially when compared to the rest of New York," Havlin commented to the TTB.

The proposed Van Duzer Corridor and Upper Hudson AVAs, as it turned out, will be considered at the same time. The TTB recently announced it is also considering the new 59,871-acre Van Duzer Corridor AVA in Oregon. If approved, the new AVA would be within the existing Willamette Valley AVA. Comments on the proposed Van Duzer Corridor AVA are due by June 5.

For information, check: https://www.ttb.gov
To comment on the proposed Upper Hudson AVA, click: https://www.regulations.gov/comment?D=TTB-2018-0005-0001