Paso Robles Clears Space for Downtown Tasting Rooms
Central space in the heart of town is destined to be home for wineries, breweries and distilleries
Located almost equidistant from San Francisco and Los Angeles, the Paso Robles area has long been a vibrant wine region. It is well-known for producing everything from Rhône- and Cabernet Sauvignon-based blends to Cal-Italian varietals and Zinfandel.
With the number of wineries on the rise—now 200 and counting according to Paso Robles Wine Country—this city of slightly more than 30,000 citizens has been slowly ramping up to provide more restaurants, hotels and tasting rooms downtown; so the planning commission's announcement of new winery and distillery tasting district was welcomed by many in the business.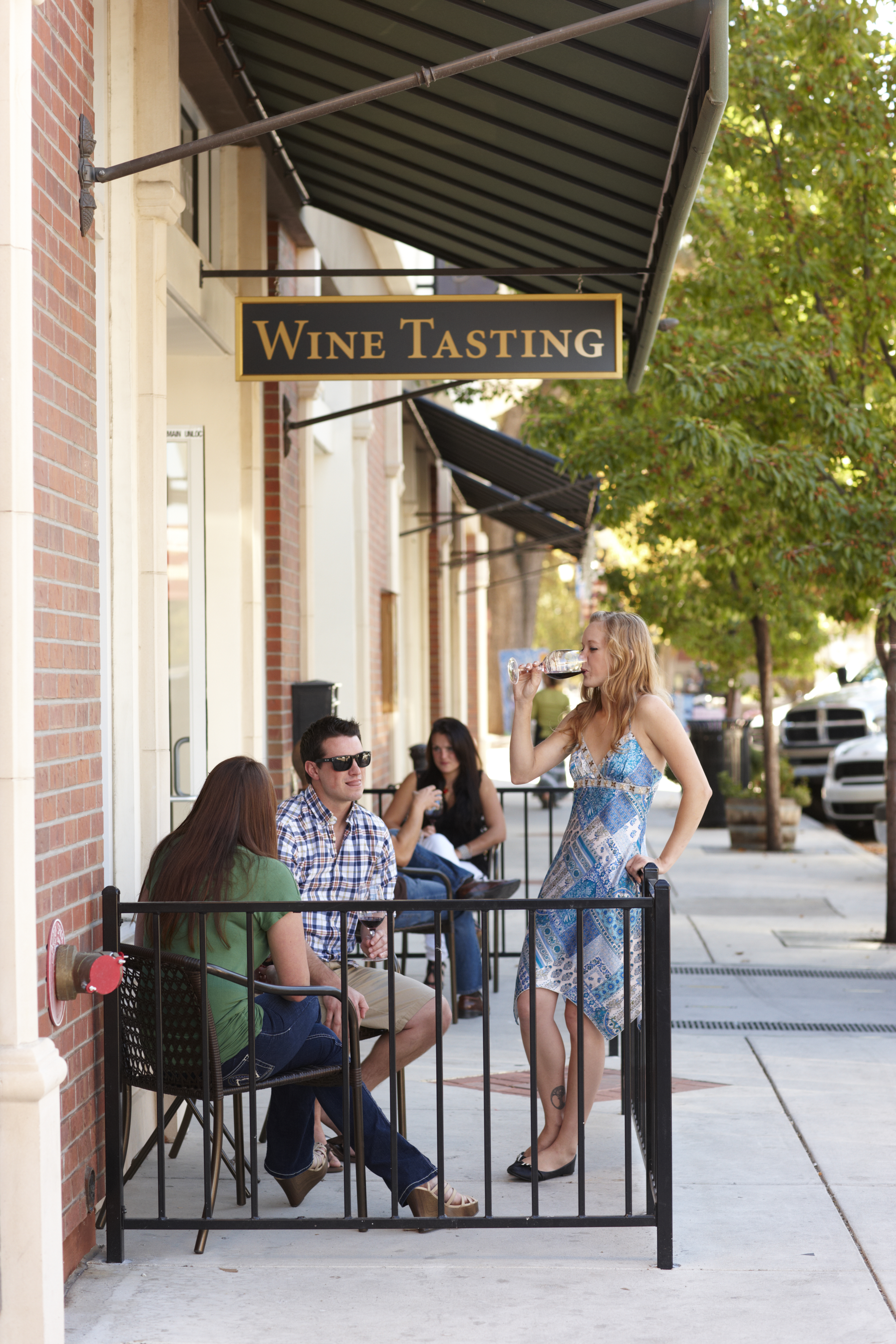 Photo: Paso Robles Wine Country Alliance
A downtown rezoning of the area around 14th and 15th Streets and Pine, near City Park, one of the town's main green spaces, was approved by the City Council of Paso Robles in January of this year, according to Paso Robles City Planner Susan DeCarli.
While downtown Paso Robles already has many tasting rooms, according to DeCarli, "the City has received numerous requests over the last few years to also allow small scale wine production, and craft breweries and distilleries. The market is demanding it."
DeCarli would not share the names of producers who have shown interest in setting up shop in the approximately four-block zone and no one contacted confirmed their entry into the drinks complex.
DeCarli continued that "it will grow the range of food and drinking options in downtown, and will showcase local entrepreneurs that want to start out small. People love seeking out the local vibe, and enjoying special places with unique things to experience, similar to Santa Barbara's 'funk zone,' " she added, referencing an area full of tasting rooms and shops.
"There is an opportunity to offer a connection to the wineries, distilleries and breweries that are outside of town with our downtown by allowing tasting rooms in this new zoned area. It gives visitors to our community the ability to learn about wine, spirits and brewery production by first visiting a tasting room downtown and then venturing to the locations that are outside of town," shared Danna Stroud, the executive director of Travel Paso, the region's destination marketing organization.
A Warm Welcome
Other local producers and restaurant operators also think the rezoning will have a positive effect all around. "It is absolutely good for tourism," says Deborah Longo, a developer for Paso Market Walk, another food and drink complex that is slated to break ground a few blocks away in March.
She adds that Paso Robles is finally a mature enough market for these kinds of developments which cater to both locals and tourists. She went on to note that there has also been a resurgence of hotels being built around the City's downtown area. The Hotel Cheval, which has been open for a decade, is planning on expanding and the AVA hotel on Pine Street was approved by the Paso Robles' City Planning Commission last year.
The fact that visitors "experience those attractions in downtown may inspire visitors to go out and visit the actual winery or distillery or brewery," said Stroud. "These tasting rooms are going to be an added asset to visit while being downtown and become a point of interest for visitors to see."
The city's hospitality scene, according to Longo, is becoming more urban so creating more tasting rooms and businesses that service locals and visitors makes sense. She added that it is unlikely that downtown Paso Robles could turn into a Sonoma City or the town of Los Olivos near Santa Barbara—where some residents feel that tasting rooms are eclipsing local services—but that the planning commission will have to be careful.
DeCarli said that the opening of winery, brewery and distillery tasting rooms "are market driven. However, it is important to not be overly weighted in a downtown with one industry or another…. [However] we have not seen a slow down or push back locally to the local presence of wine tasting rooms. SLO County wineries are not limited in how many wineries can offer tasting rooms, so it doesn't push an overabundance into the small towns."