PD/GWSS Board Funds Meeting of Experts to Tackle Grapevine Viruses
Board Elects New Officers, Discusses New Pesticide, Opposes New Research Cost Fees
Recognizing current threats from grapevine viruses in California and the fact that not all "certified" grapevines being sold by nurseries through the California Department of Food and Agriculture (CDFA) Grapevine Registration and Certification Program are virus-free, the CDFA Pierce's Disease (PD)/Glassy-Winged Sharpshooter (GWSS) Board has allocated $40,000 to organize a meeting of scientists to discuss issues and develop plans and solutions to address grapevine virus diseases. Of concern are grapevine leafroll associated viruses, grapevine red blotch associated virus, and grapevine fanleaf virus, all designated by the PD Board as virus diseases of winegrapes and eligible for research funding.

At a January 23 meeting at CDFA in Sacramento of the PD/GWSS Board and the PD Advisory Task Force, Board member and research committee chair Steve McIntyre of Monterey Pacific, Inc. in Soledad provided information about the upcoming meeting in April that will bring together U.S. and international experts in virology science and research.

PD Board funding will cover travel expenses for the visiting scientists who will spend a day visiting vineyards and growers in the North Coast, then convene in Davis for three days of discussions. McIntyre is working with Dr. Deborah Golino, director of Foundation Plant Services at UC Davis, and with CDFA staff to organize the meeting. A small group of about 25 are expected to attend, and will also include principal researchers who are currently funded for California projects related to leafroll, red blotch and fanleaf degeneration.

McIntyre said the conference would be a consortium of scientists representing different areas of virology expertise, including medicine, plant and agricultural sciences to evaluate the current state of grapevine viruses; identify gaps in knowledge; identify possible platforms, tools and technologies for virus resistance and prevention, and identify the best scientists to perform the research. For the final day of the conference, the attendees are charged with writing a report on their findings and recommendations to present to the PD Board. The Board will then be able to fund targeted research in specific areas to be conducted by the best available researchers, similar to its approach in recent years to allocate research funds to develop PD-resistant grapevines.

Bond Becomes New Board Chair
Pam Bond, director of vineyard and estate operations with Swanson Vineyards in Oakville, was elected chair of the PD/GWSS Board for a one-year term at the January 23 meeting, succeeding outgoing chair Nat DiBuduo, president of Allied Grape Growers. Bond is the first female to serve as chair of the PD Board in its 16-year history.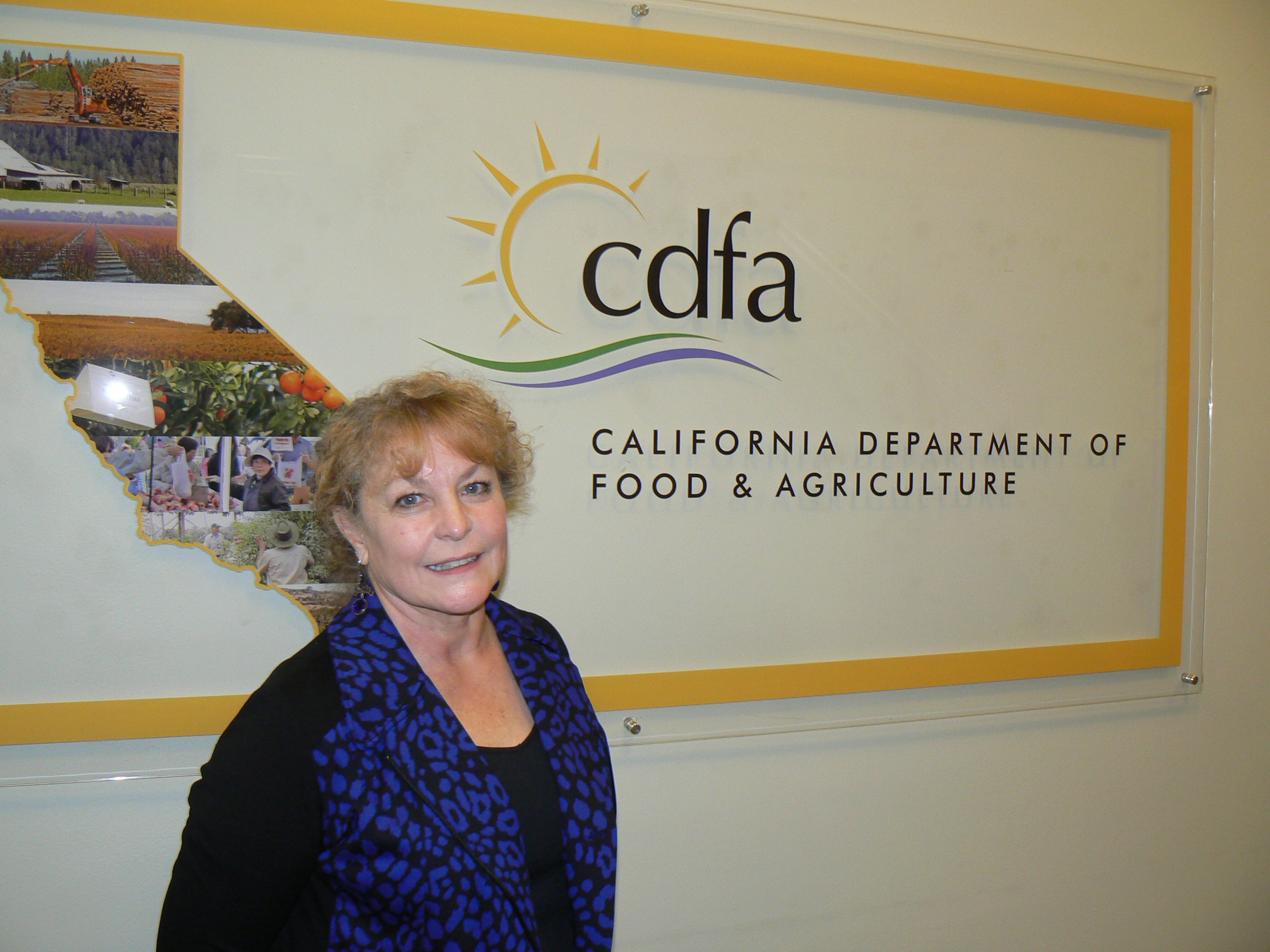 Other Board officers for 2017 are vice chair Ryan Metzler of Capital Agricultural Property Services, Inc. in Fresno; and treasurer Keith Horn, VP of vineyard operations and grower relations with Constellation Brands, Inc. based in St. Helena.

Kern Area-wide Program Addresses Pesticide Resistance

An update on the Kern County Area-wide Program, where a record number of more than 200,000 GWSS were trapped in 2015, more than in any year since 2001, showed improvements in 2016, with GWSS trap totals reduced to about 50,000.

The U.S. Department of Agriculture (USDA) Animal and Plant Health Inspection Service (APHIS) and CDFA have conducted area-wide GWSS trapping and control programs in Kern County, with a focus on the General Beale Area, a 13,000-acre area of multiple commodities southeast of Bakersfield that includes citrus, vineyards and other crops. The area-wide program traps and monitors GWSS and applies chemical treatments to prevent GWSS and PD spread farther north in the San Joaquin Valley.

Control issues in the area are the presence of 64,000 acres of citrus crops, and eucalyptus tree windbreaks that all harbor GWSS. A higher incidence of PD symptoms, and increased spread, have been observed in Kern County wine and table grape vineyards in recent years.

Weather and higher temperatures in recent years are believed to be factors enabling GWSS populations to multiply. Treatments have been used since 2001 with imidacloprid, a neonicotinoid systemic insecticide used extensively for GWSS control applied either as a foliar spray, or by soil injection for root uptake by plants. Imidacloprid helped knock back GWSS populations, with a focus on treating citrus groves early in the season when GWSS populations are lower and before they emerge and move to vineyards and other crops. Recent research shows that GWSS in Kern County have been developing pesticide resistance to imidacloprid.

Area-wide coordinator Beth Stone-Smith with USDA APHIS, and a member of the PD Task Force, said new treatment options are being explored and used. Fall foliar treatments with pyrethroids have been applied, and a February treatment is scheduled that will use Sivanto (active ingredient flupyradifuron), recently developed and approved for use on several crops including citrus. Stone-Smith said Sivanto is a cost-effective alternative to imidacloprid and is non-toxic to bees.

Board Faces New Charges for Research Projects

The PD Board held considerable discussion regarding new charges, and proposed higher charges, in the form of "indirect costs" being charged by the University of California system that will be added to research project funding awarded to UC employed researchers. The Board has been exempt from such charges in the past, but beginning with the next research award cycle for 2017-2018, will now pay an additional 10 percent of the research contract award amount to UC as an overhead and service fee. The UC system received authority to charge such indirect costs as a result of legislation, following state budget cuts to the UC budget several years ago. Although the charge will start out at 10 percent, UC has indicated its intention to increase the charge in annual increments of 5 percent to a maximum of 40 percent in the future.

CDFA PD program manager Bob Wynn said CDFA staff and Secretary Karen Ross are planning to meet with UC officials in February to discuss and negotiate the higher charges. Board members expressed dissatisfaction with the new fees, offered suggestions and support for CDFA in the negotiation process, and floated possible ideas and alternatives to avoid the new fees should the outcome of the negotiation process prove unfavorable.