California wine producers optimistic about building markets in Asia
The California Wines Pavilion featured vintners eager to acquaint Asian tastemakers and buyers with their wines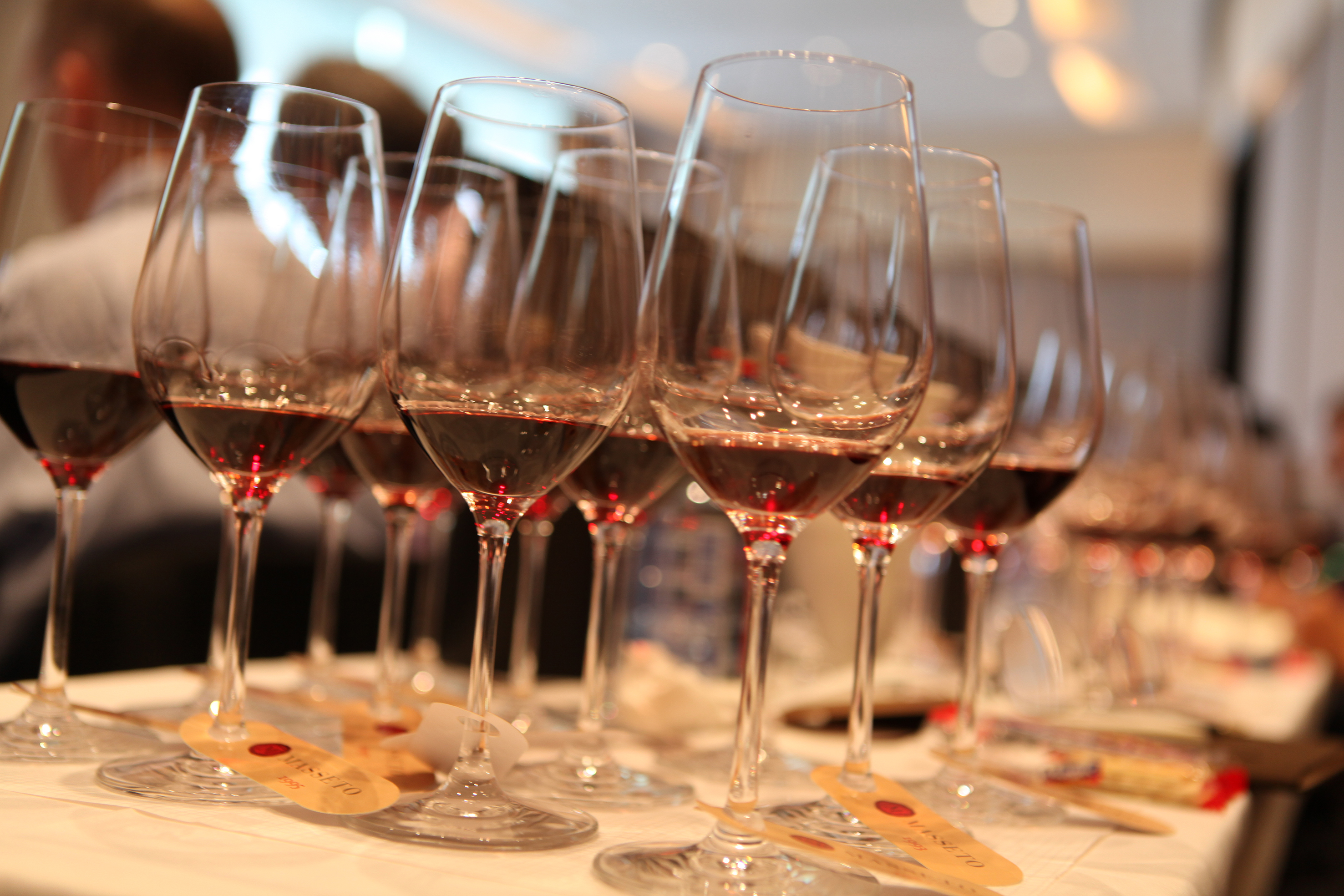 Hong Kong ---- Growth of wine imports to China has slowed in the past two years, but California wine producers at Vinexpo Asia-Pacific 2014 remain optimistic about building markets in Asia.
Asia's largest wine and spirits trade show concluded three days of tasting, seminars and dealmaking in Hong Kong Thursday (May 29) with a record attendance of 16,800 up from 15,800 in 2012.

Held every other year, the wine fair hosts producers, merchants and exporters, this year from 34 countries. Although France appeared the most well-represented country, other areas exhibiting and presenting in-depth seminars included Chile, Argentina, Australia, Sicily, South Africa, Australia, and New Zealand.
"We are extremely enthusiastic about this show," said Guillaume Deglise, chief executive of Vinexpo, at a final press conference. "There were a number of innovations and as a result we saw more visitors overall, and an increase of visitors from all over Southeast Asia. Vinexpo is getting more global."
Occupying 50 percent more space than in 2012 in the landmark Hong Kong Convention and Exhibition Centre, which looks out over busy Victoria Harbor though a huge curtain of glass, the wine fair hosted some 1,300 exhibitors.
The California Wines Pavilion featured vintners eager to acquaint Asian tastemakers and buyers with their wines. Last year, Japan, China and Hong Kong were California's third, fourth and fifth largest export markets by value after the European Union and Canada.
A 15-member delegation from the Napa Valley Vintners, including Delia Viader, Naoko Dalla Valle and Garen Staglin, attended, showcasing more than 50 Napa wines at its booth in the pavillion.The NVV has been marketing in Asia for more than 15 years , mostly in Japan and mainland China, but also Hong Kong, South Korea, Taiwan and Singapore.
Other exhibitors included the Sonoma County Vintners, Cline Cellars and E&J Gallo. Kosta Browne, Siduri and Silver Oak's Alexander Valley wines were also tasted at a private dinner of the Hong Kong Wine Society, led by Debra Meiburg, a Sonoma native and one of only two Masters of Wine resident in Hong Kong.
Scott Meadows, general manager of Silenus winery in Napa, said, "The responses I got were positive. There was only one comment about high prices from Napa. I think there's a realization here now that if you want good wine, you're going to pay for it."
Napa vintner Lindsay Hoopes of Hoopes Vineyard and Liparita Cellars, said she found potential in the event. "I think there's great business to be had for high-quality, small production wines. People here are looking for the next trendy thing." Hoopes said she made contact with six potential markets in Asia at Vinexpo.
The NVV trade group of 500 members feels it is essential to participate in the show. "One of the things you are reminded of at these fairs is how small Napa Valley is in the scope of the global wine market," said Patsy McGaughy, communications director. "By having a spot on the world stage provided by Vinexpo, we are seen by members of the trade and media from around the world in a manner unlike any other marketing event we could host on our own."
There may also be potential for the Cabernet Sauvignon of Napa, the Pinot Noir of the Russian River Valley and the Zinfandels of Dry Creek Valley, among other American wine regions. China, including Hong Kong, has become the largest red wine market in the world and the fifth largest wine market for still, light and sparkling wines.
Classified growths from Bordeaux remain a status symbol of choice among wealthy or high-placed Chinese wine drinkers but recent government anti-corruption measures in mainland China have dampened sales. Although per capita consumption in China is only about 10% of that in the United States, high growth is forecast in the future, especially among younger drinkers.
The wine fair takes place every other year in Hong Kong, Asia's regional wine hub since 2008, when onerous duty-related customs and administrative controls on wine were lifted.