Twelve Innovations From Vinitech 2018
If you've attended the Unified Wine & Grape Symposium, the largest wine trade show in the United States, you know how daunting it can be — it's enormous. Vinitech, held every other year in Bordeaux, France, is an order of magnitude bigger; something like two or three Unified shows lined up side by side, boasting 65,000 square meters of vineyard and winery equipment.
More than 45,000 people attended Vinitech 2018 in Bordeaux last month. Attendees came from 70 countries— including representatives of some of the world's biggest farming operations, though relatively few were Americans because Vinitech overlapped with the Thanksgiving holiday.
Attending an international show such as Vinitech can be a bit humbling. We think of the U.S. wine industry as quite the force. If you compare the American industry to that of Italy, France or Spain, who are well represented at Vinitech, for perspective though, it makes the U.S. wine industry look pretty tiny. The innovations and equipment one sees at Vinitech are often a harbinger of the future.
The First Spherical Oak Vat!
Seguin Moreau introduced its Galileoak spherical oak vat during Vinitech. According to the company, it is made with 55 mm staves and its "perfect shape guarantees a better thermal inertia, eases convection movement, keeps grapes and wine's energy and allows a new kind of aging on lees." Seguin Moreau registered a patent for the manufacturing process of Galileoak as well as the vat's assembly and dismounting systems.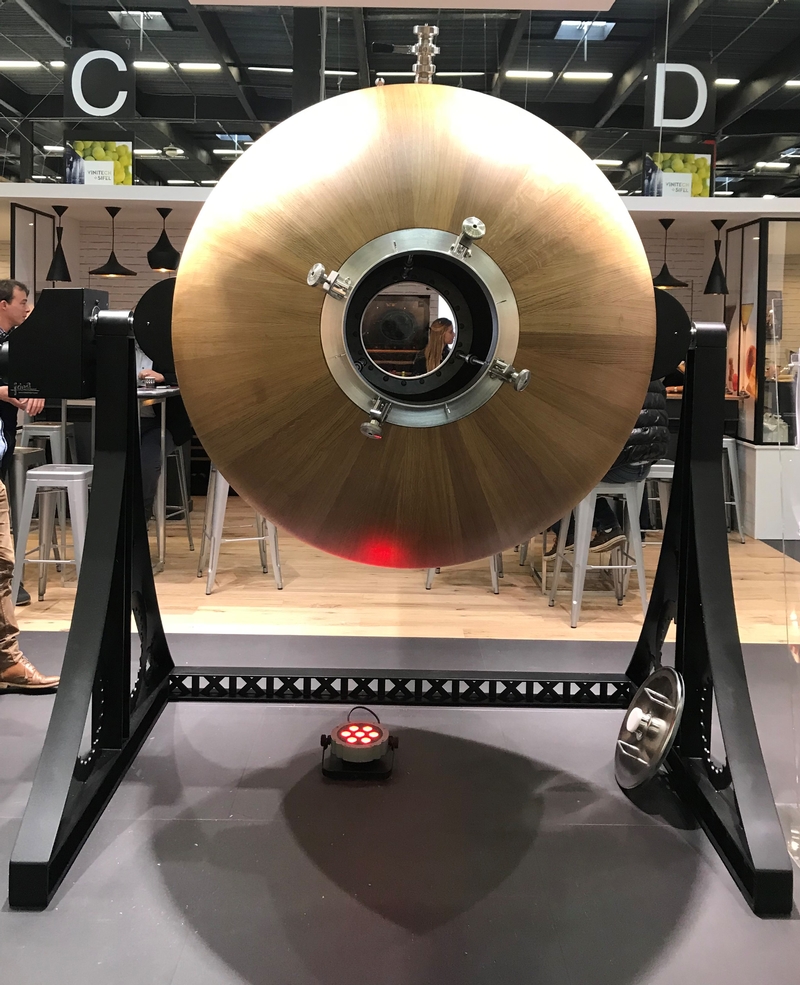 Spherical Lightweight Concrete Vats!
Across from Seguin Moreau's booth was Galileo, a startup French company based in Cognac specializing in the design of spherical lightweight concrete vats. These concrete tanks drew a lot of buzz. Benoît Verdier, director of oenological development at Seguin Moreau, co-founded Galileo and Seguin Moreau's parent company Oeneo has a majority stake.
According to the company, Galileo is "distinguished by its unique lightweight concrete composition, its perfectly spherical shape that maximizes thermal inertia, and its possibility of thermoregulation equipment integrated into the concrete structure."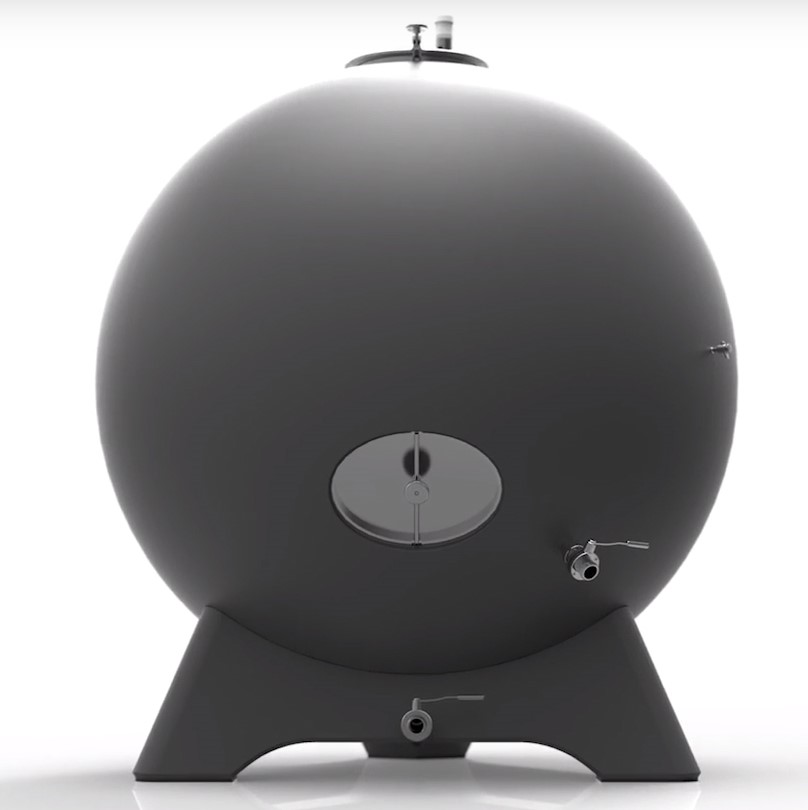 Introducing "Biodynamic Barrels"
In developing the biodynamic barrel, Tonnellerie Sylvan cites the work of Ernst Zurcher, a specialist in temporal structural analysis of trees, who conducted research showing that according to the date the tree is cut down, the properties and durability of wood changes with the cosmic cycles. Every year, the dates at which trees used for staves can be cut down are set according to the lunar calendar. Trees are only cut down in winter and only under a waning moon, when there is the least possible sap rising through the trunk, the company says. Each barrel is assembled by master coopers who are well-versed and trained in the principles of biodynamics. Heads for these French oak barrels are sealed with water and organic flour. They will be available in the U.S. in 2019.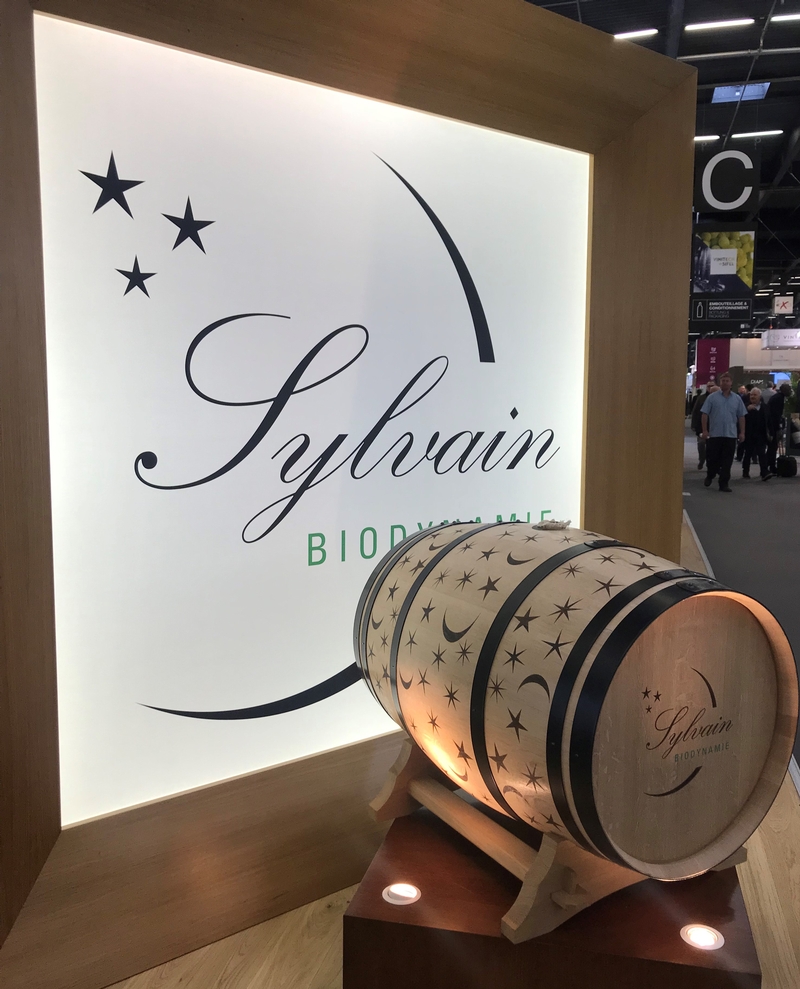 Innovation Award Winners
A panel of experts for the Vinitech-Sifel Innovation Trophies met in Bordeaux to choose the 2018 innovation winners. More than sixty contestants were evaluated by the judges and 16 prizes were awarded: 1 Special Jury Prize, 6 Silver Trophies and 9 Bronze Trophies, plus 14 Commendations. The awards reflect research & development as well as the growing commitment to sustainability and corporate social responsibility.
Among the award winners we spotted during the show:
Pera Pellenc was recognized for Oeno Smart, a mobile flash unit designed to meet the requirements of small- and mid-sized wineries. (Pellenc purchased Pera in 2014.) The mobile unit can process 3 tons an hour in flash release mode or 5 tons an hour in traditional thermovinification mode. Pellenc has one of these units in Santa Rosa, California, too.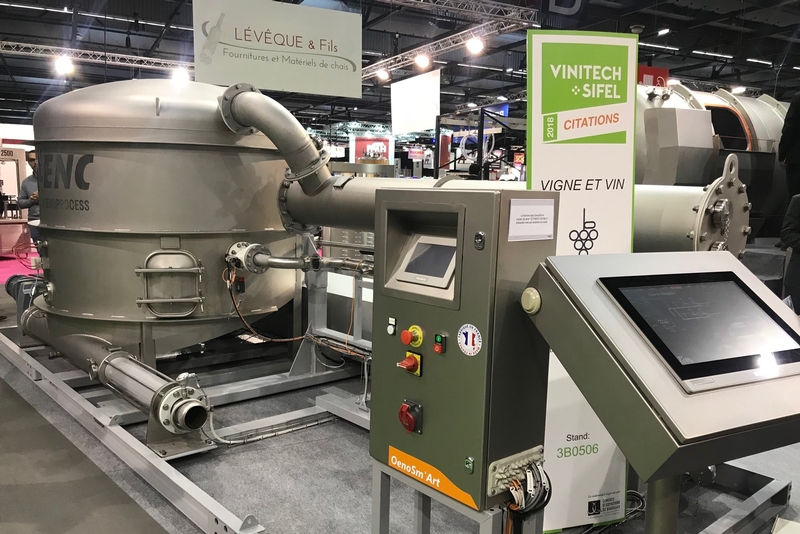 Bucher Vaslin introduced Delta Densilys which sorts berries by density after fruit is destemmed. The sorting equipment uses flotation to remove plant residues, various other forms of reside and unripe grapes. The less-dense elements float to the surface of the juice in the cart and are diverted from the flow into an overflow area, where they are removed by the bleed screw. Ripe grapes and whole bunches sink and land on a draining belt at the bottom of the vat and are transported to a pump or sorting table.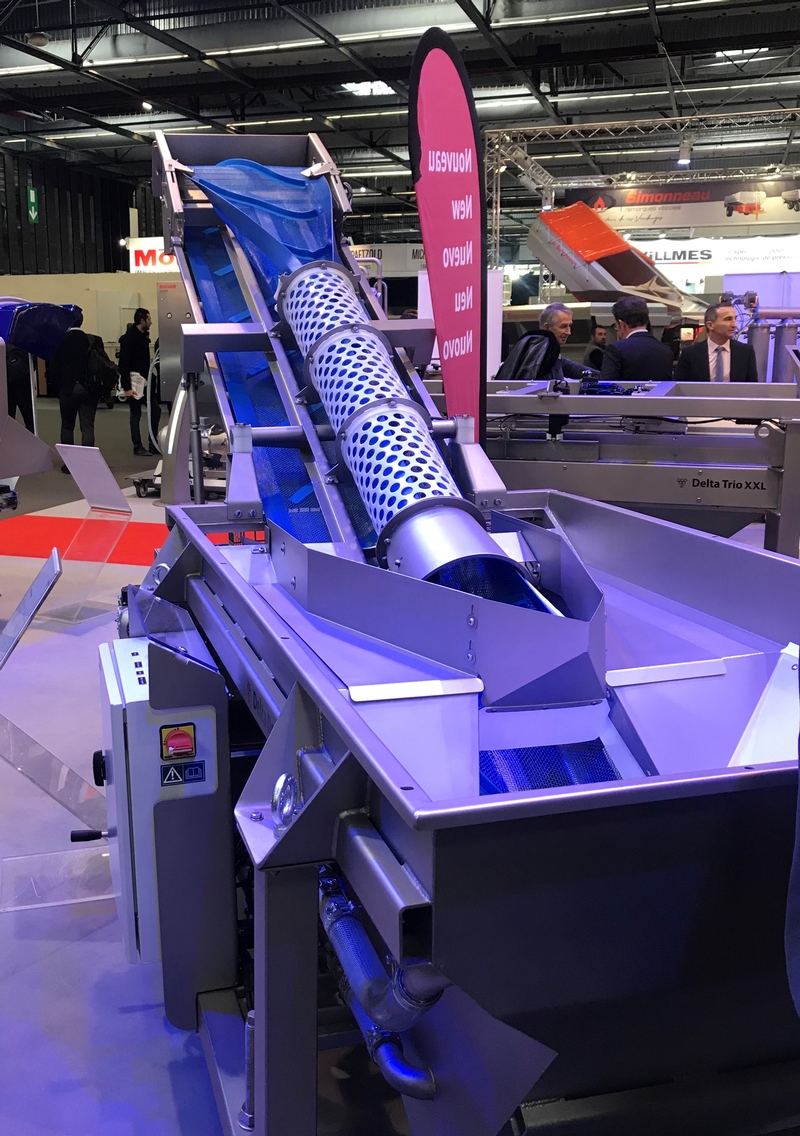 Infaco's booth is always busy. Vinitech honored the company for its DSES wireless safety device. A special conductive safety glove is connected to a DSES (Extra Electronic Safety System) specific cable. Wearing the glove connected to the DSES electronic system increases the user's safety precautions and reduces the risk of injury. As soon as the cutting head and the conductive glove come in contact with each other, blade closing is immediately stopped and the blade returns to the open position, reducing the risk of an accident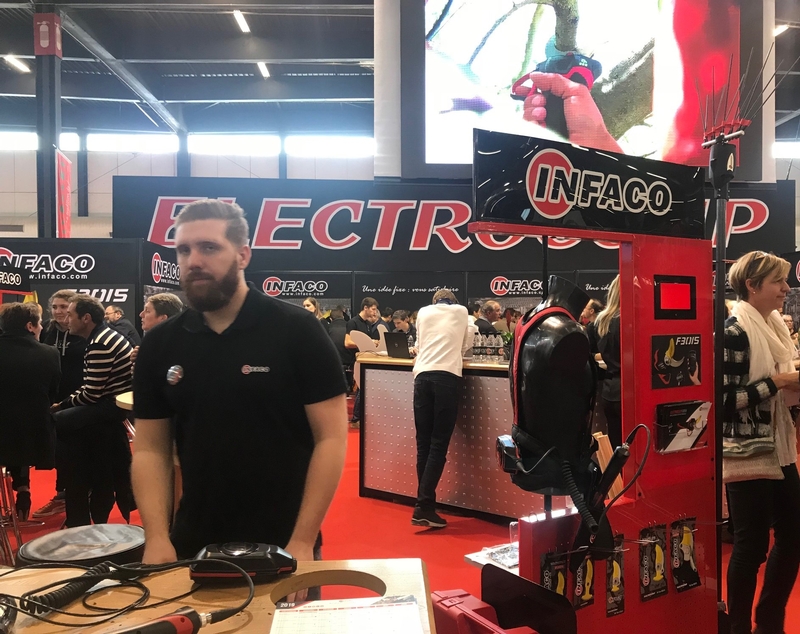 CITF won an award for its robotic sorting system, the Alien. The Alien sorts red grapes after destemming to remove material other than grapes (MOG) such as stems, leaves, green berries, etc., and the equipment can be programmed to remove lower quality/unwanted grape berries based on color and condition. Destemmed grapes are transferred by conveyor to the Alien unit where a camera and flash unit takes images of up to 200 berries at a time. This "robotic vision" information is processed to guide movement of the robotic sorter arms.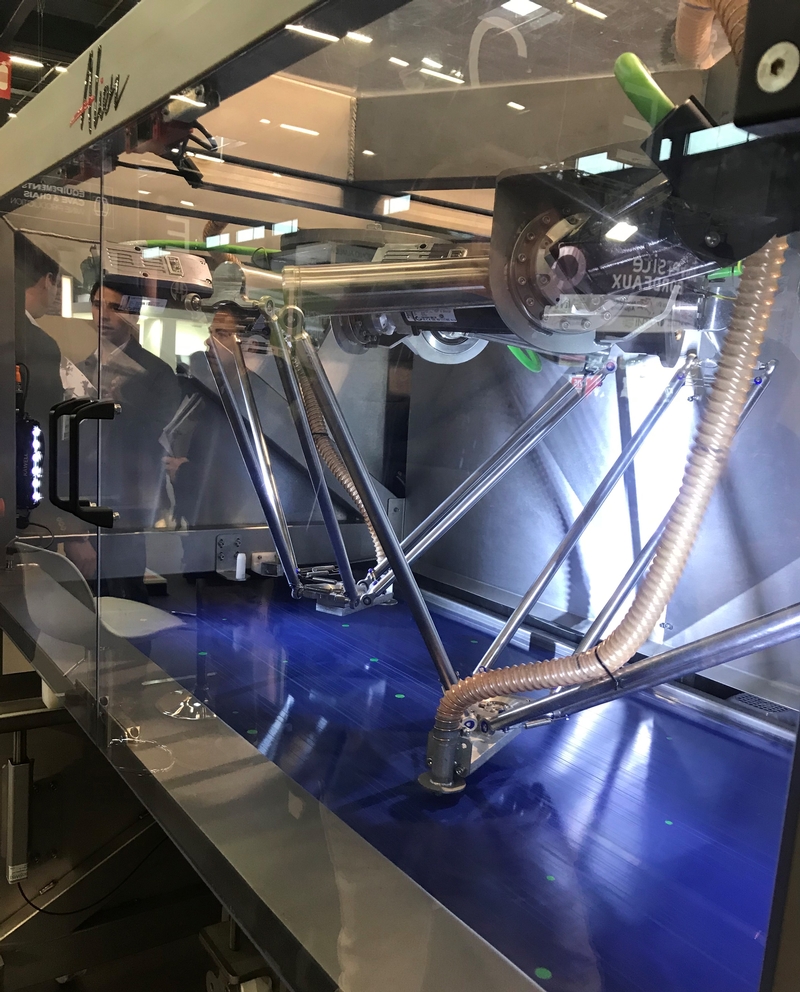 Vitibot's Bakus is an electronic autonomous robot with 4 motorized drivers that can pivot at the end of rows. It can work on slopes with a grade of 45 percent, and runs for 10 hours with two hours of charging. The robot is not guided by GPS but locates itself by analyzing its surroundings using seven "time-of-flight" cameras.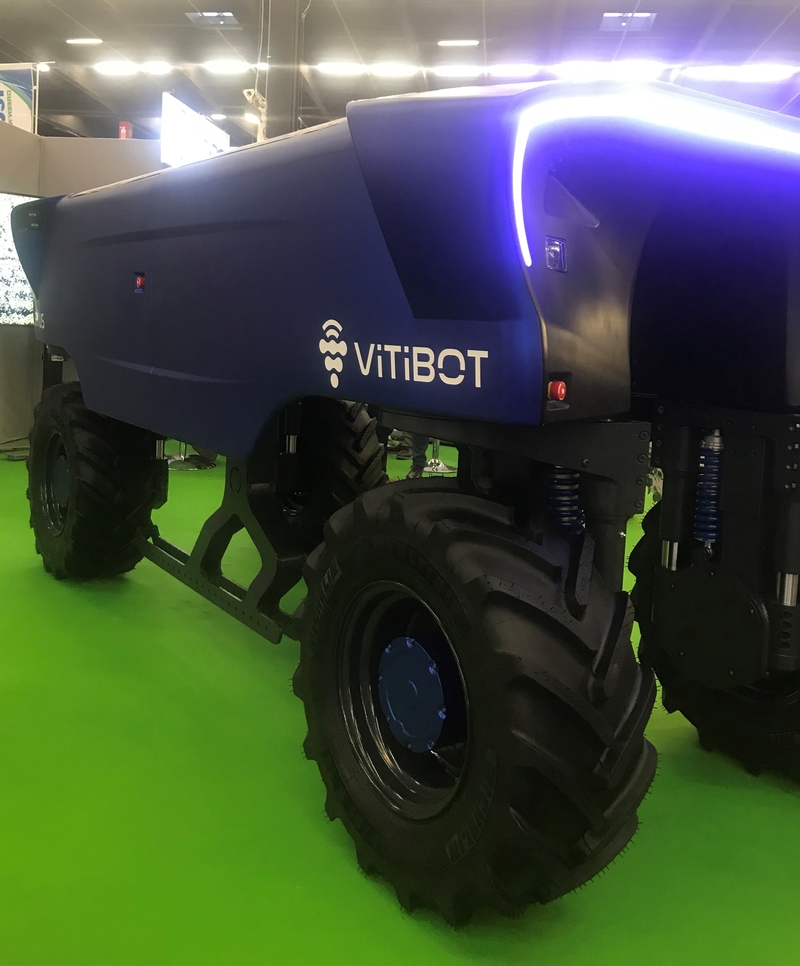 Wine Donut is an inflatable balloon system that can be placed into fermentation vats or during maturation to manage headroom and therefore prevent oxidation. It includes a "vine ring" system for adjusting the level of inflation. It is supposed to reduce the need to use neutral gas and enables gentle extraction, while preventing oxidation.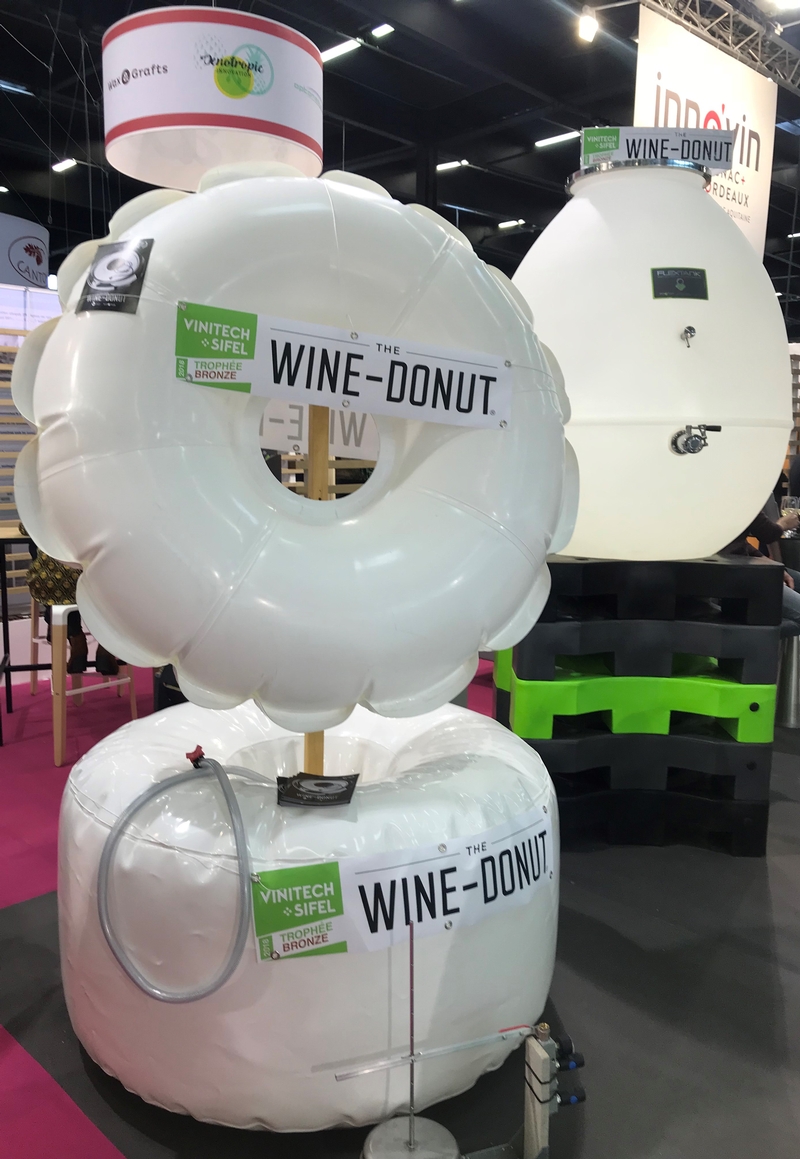 The special jury prize went to DiiMOTION, a company that is developing an advanced direct injection sprayer system that allows dosage levels of herbicide to be modified in real time when in use, depending on vineyard conditions. The prototype is considered a potential game changer that could lead to less chemicals being applied in vineyards, hence the special recogntion, like being named "best in show."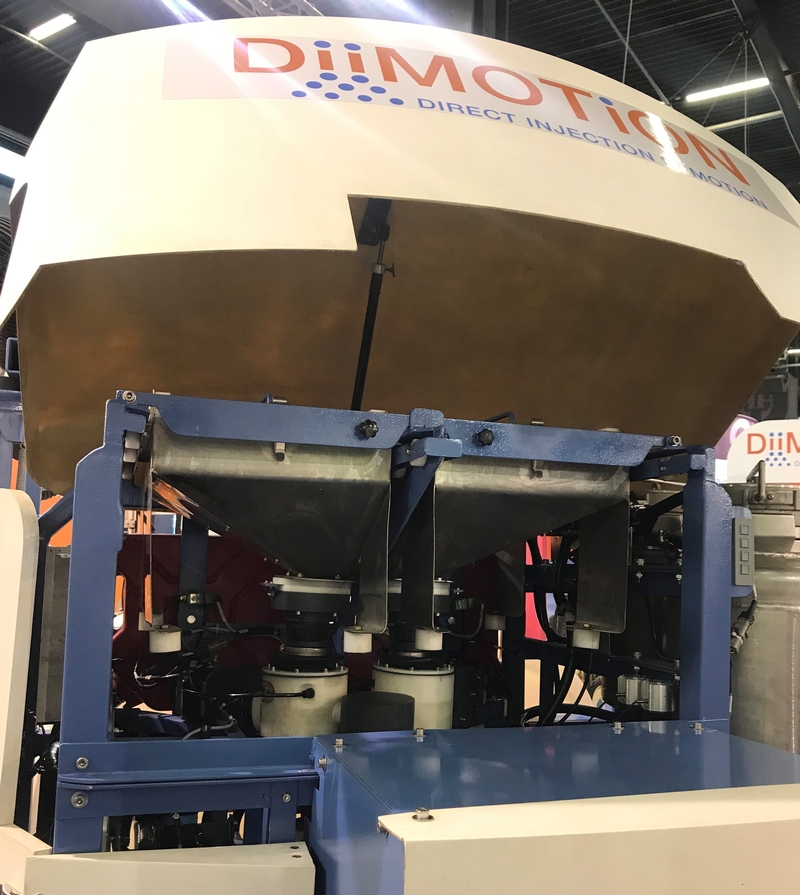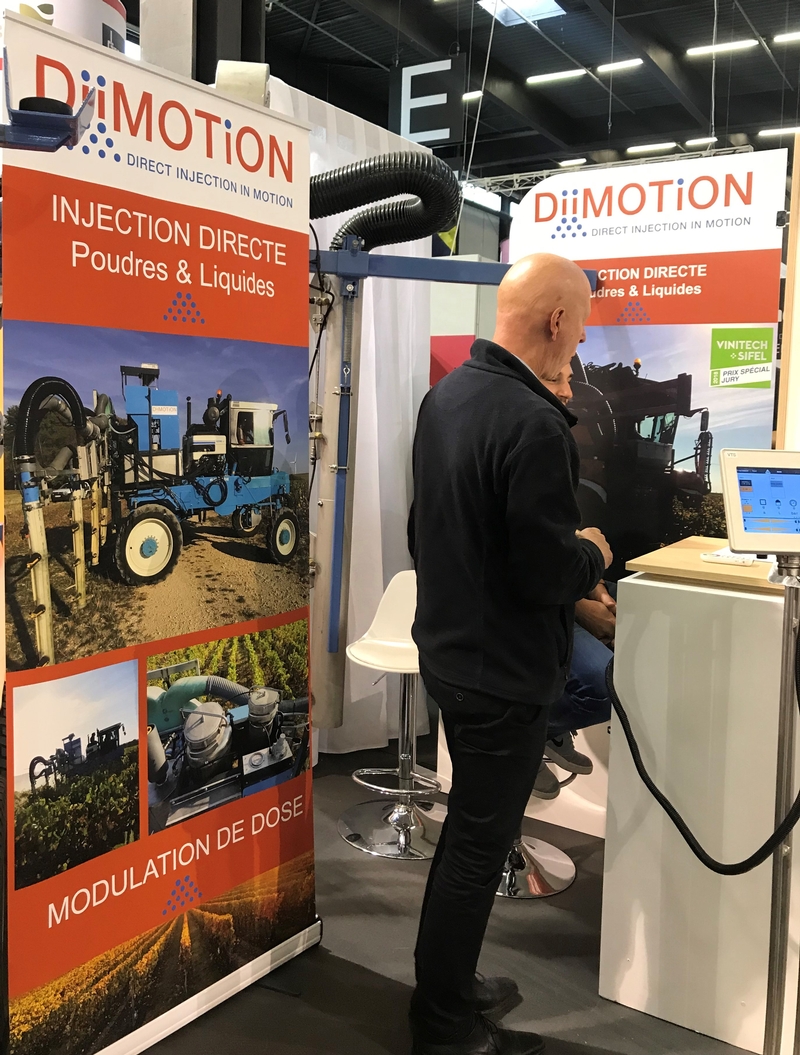 by Cyril Penn