LDV Winery Debuts Three Wine Releases this October
Posted on October 04, 2021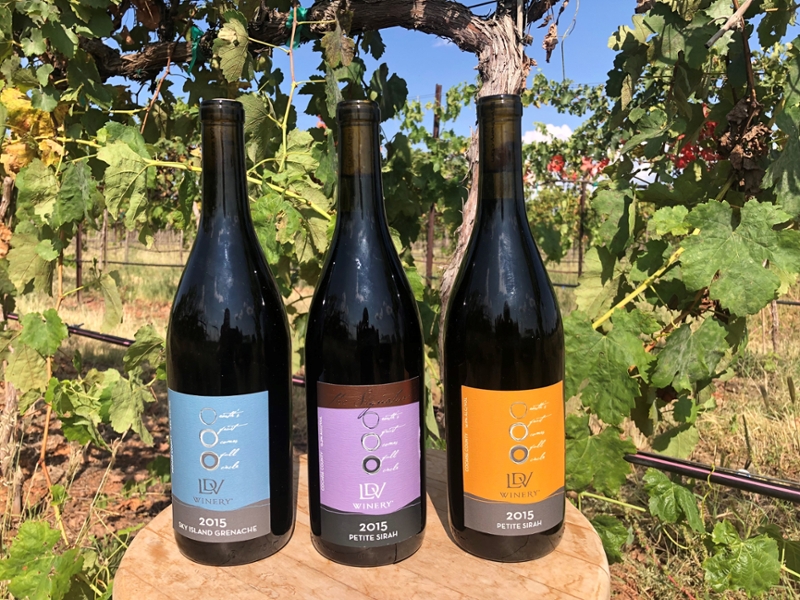 SCOTTSDALE, Ariz. (Oct. 1, 2021) — This fall, LDV Winery is celebrating the launch of three of its newest varietals — 2015 Sky Island Grenache, 2015 Petite Sirah, and 2015 The Signature Petite Sirah — with a Wine Release Weekend on Saturday, October 23 and Sunday, October 24. The two-day event takes place at the LDV Winery Tasting Room at 7134 East Stetson Dr., Suite B110.
"We're pleased to bring these three new varietals to our local wine lovers and the market nationwide," says Peggy Fiandaca, who co-owns LDV winery with winemaker Curt Dunham. "We are extremely diligent in our winemaking process with each and every vintage, and we are looking forward to sharing these new releases with our customers."
New varietal descriptions are as follows:
2015 Sky Island Grenache — Produced with 100 percent Grenache fruit grown at the LDV Winery Vineyard, this wine was aged for 31 months in all neutral oak barrels to showcase the fruit flavors of the vintage. This versatile wine, which can be paired with a variety of foods — such as grilled poultry, salmon or seafood — or sipped on its own, features beautiful floral aromas that give way to rich fruit and spice on the palate. Available for $30.00 per bottle.
2015 Petite Sirah — Perfect served with smoked baby back ribs, pizza rack of lamb or marinated beef kabobs, this varietal is barrel aged for 35 months in new and neutral oak barrels. This rich fruit-forward wine with lush blackberry and smokey cassis fruit has a soft mouthfeel and managed tannins with balanced acidity. Available for $40.00 per bottle.
2015 "The Signature" Petite Sirah — The 2015 vintage of "Liquid Midnight" is comprised entirely of Petite Sirah from both the LDV Vineyard's Building Block and Road Block. Aged 33 months in 100 new American oak barrels, this varietal, which is not fined or filtered, is made from 100 percent Petite Sirah grapes, making it a rare and exclusive wine. This ultra-full-bodied wine features smoky, spicy and dark fruit flavors and pairs well with grilled meats such as braised short ribs and roasted beef tenderloin as well as dark chocolate. Available for $48.00 per bottle.
To celebrate the launch of these new varietals, guests can enjoy a special new release wine flight to taste these new varietals for just $15.00 (plus tax and gratuity), as well as a 10 percent discount on the purchase of any two new wine releases during Wine Release Weekend on Saturday, October 23 and Sunday, October 24. For more, visit www.ldvwinery.com.
ABOUT LDV Winery
Peggy Fiandaca and Curt Dunham, LDV Winery owners and longtime wine collectors, create memorable experiences through their love of food, wine, and entertaining. Peggy and Curt maintain a connection to their land and have a passion for growing grapes as sustainability as possible — caring for the land, their vineyards and the environment while producing Arizona wines that rival the best of the world.
The LDV vineyard is nestled among southeastern Arizona's Chiricahua Mountains, where Peggy and Curt are intent on careful sustainable farming to produce the highest quality grapes. LDV Winery focuses on single-varietal wines that are processed with limited winery manipulation, allowing the fruit, the volcanic soils and the mountain influence of the wines to reveal themselves in every bottle. LDV Winery Tasting Room in Scottsdale is the vintners' retail outlet as well as a tasting room, featuring flight menus and seasonal wine lovers' events. For more: www.ldvwinery.com.