Introducing Tuscan Kiss, an Italian Rosé Honoring Lee Iacocca
Posted on June 09, 2021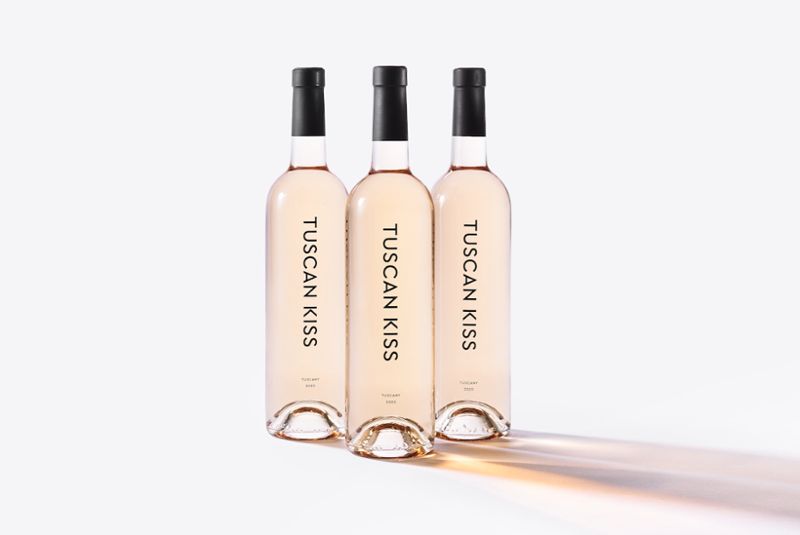 Tuscan Kiss is a modern, luxury Rosé emanating from the Montalcino region of Tuscany, debuting to offer an elevated alternative to traditional American and French blends. This boutique wine brand was conceived by Lia Iacocca Assad as an homage to her father Lee Iacocca, the legendary auto executive, with fond memories of summers spent together at Villa Nicola, their family home in Tuscany. Formulating this new light and luxurious blend embodies the culmination of generations and continues a legacy of excellence, innovation and a life well-lived.
Premium ingredients
Carefully crafted with the highest quality ingredients from the unspoiled Tuscan countryside, Tuscan Kiss features a delicate blend of Sangiovese, Syrah and Vermentino grapes native to the grounds of the Villa Nicola Estate. The overall effect is a beautifully pale blush Rosé, light and refreshing in taste with just a hint of sweetness as a result of the Syrah grape, typically used in red blends. Impressively versatile and easily paired, Tuscan Kiss is a Rosé to enjoy all summer long and all seasons in-between.
Minimalism and modernity
The Tuscan Kiss branding and bottle design draw inspiration from the world of fragrance, a subtle nod to accesible luxury. Lia turned to friend and branding veteran, Scott Woodward of Sew Branded to create the entire experience, which was conceived ith a minimal aesthetic and eschews the traditional paper label. The Tuscan Kiss gloss black logo and year and origin of the blend are embossed directly on a sleek glass bottle, subtly accenting and placing all of the emphasis on the Rosé blend color palette with the brandmark embossed atop the sleeve.
Cause component
We're donating a percentage of sales from each bottle of Tuscan Kiss purchased to the Lou Ruvo Center for Brain Health, a free-standing outpatient clinic where medical professionals diagnose and treat memory, movement and debilitating disorders, including Alzheimer's Disease, Parkinson's Disease and Multiple Sclerosis. This partnership is in loving memory of Lia's father, American auto-icon Lee Iacocca, and the millions of people who suffer from these diseases.
The founders
Lia Iacocca Assad
Co-founder & Chief Executive Officer
A former communications executive, Lia spent summers during her youth at the family's Tuscan home and has remained close to its community, located in one of the finest wine regions of the world. She was inspired to create an indigenous and modern Italian Rosé celebrating their family's heritage and is the visonary behind this new-to-market Italian-produced boutique wine label.
Todd Demann
Co-founder & President
A fine wine connoisseur, Todd fused his passion for wine and lifelong friendship with Lia into creating this unique boutique Rosé blend. Traveling the world and seeking out the best restaurants and spirits informed the product development process while curating this innovative new Italian Rosé that will be launched with limited distribution in upscale restaurants, hotels and shops.