Wongraven Wines to Expand Internationally
Posted on April 16, 2021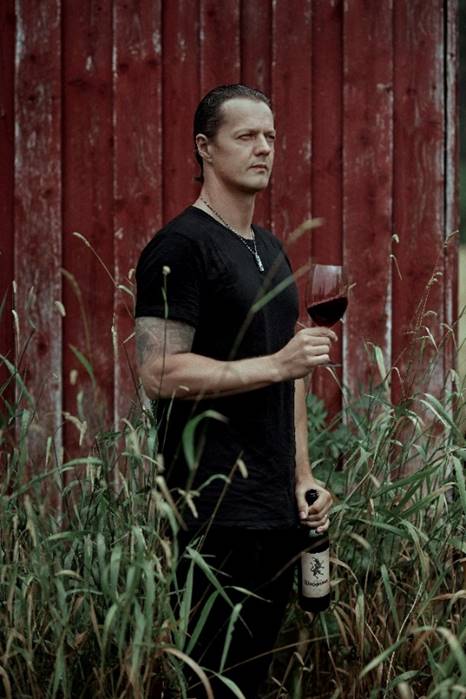 Wongraven Wines, founded by Norwegian Black Metal singer and wine producer, Sigurd Wongraven, is set to launch its portfolio internationally as part of a long-term agreement with its new partner, Norway's Vingruppen.
Sigurd Wongraven's portfolio includes the popular Wongraven Morgenstern Riesling, Wongraven Alleanza Piemonte Rosso and Wongraven Champagne. As well as blending the wines, Wongraven works closely with the winemakers on both viticulture and vinification. In addition, he does all design development together with his network of artists and designers.
Out of the entire selection of almost 29,000 SKUs in the Norwegian monopoly, Morgenstern Riesling 75cl is ranked number 1 its segment, and number 92 in the whole range. Alleanza Rosso 75cl is in the top 10 in its segment, and ranks 247 in the whole monopoly selection. No less than 1.8 million litres of Wongraven wines were sold in Norway in 2020, up an amazing 94 % from 2019.
About Sigurd Wongraven
Sigurd, a noted wine lecturer in his home country who also fronts Norwegian grammy-winning Black Metal band Satyricon, works with wine producers who share his belief in low-intervention and sustainable viticulture. No corners are cut in crafting the wines: the Alleanza Piemonte Rosso includes a generous percentage of Nebbiolo from the famous Barolo cru, Arborina in La Morra, and his acclaimed Senza Compromesso Rosato is made only from Nebbiolo grapes sourced in the Barolo and Barbaresco region.
Speaking of the international launch, Wongraven said: "We've already expanded into the neighbouring Nordic countries, Sweden and Finland, and we're now ready to take the next step, and will be looking to build partnerships across Europe and beyond. Our success in Norway shows that consumers appreciate our philosophy of connoisseur wines from top regions, offering great value, and we're keen to offer that winning formula outside the home market."
Potential business partners can contact International Sales Manager Andrew Lamberth for further information at al@wongravenwines.com.