Soter Vineyards Releases First Vintage of "Estates" Pinot Noir, from Expanded Portfolio of Vineyard Holdings
Posted on April 06, 2021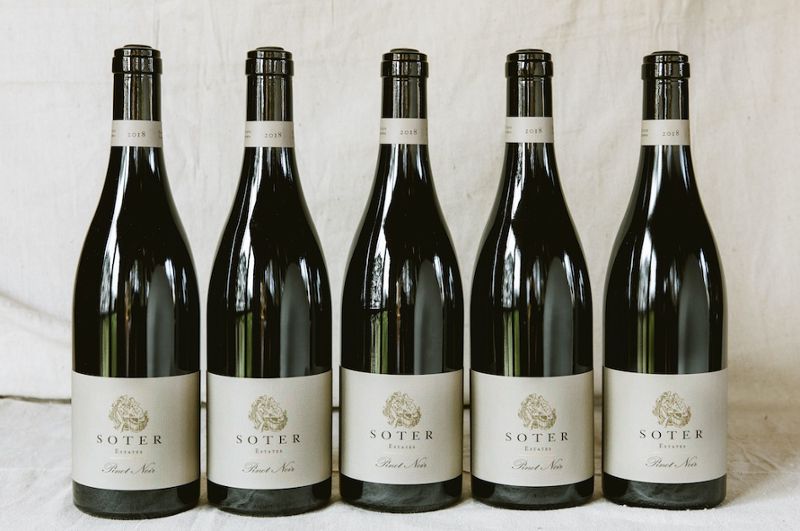 FOR IMMEDIATE RELEASE—Soter Vineyards, located in the heart of the great wine growing region of the Willamette Valley, is proud to announce the release of the first vintage of its new Estates Series: the 2018 Soter Vineyards Estates Pinot Noir.
Since the winery's beginnings in 1997, founders Tony and Michelle Soter have held unwavering commitments to quality and sustainability at Mineral Springs Ranch, their flagship 240-acre certified biodynamic farm and vineyard. In recent years two new properties have been added to Soter's holdings in the highly regarded nested appellations of Ribbon Ridge and Eola-Amity Hills.
The launch of the Estates Series is led by this lovely Pinot noir and will be complemented by both an extended elévage Chardonnay and a "méthod champenoise" Brut sparkling wine debuting in spring of 2022. What these wines have in common is dependable, controlled vineyard sourcing grown to organic standards. In each case, the wines are blended to create a unique, harmonious and approachable expression of those sources. Single vineyard bottlings will follow in the years ahead when vines reach appropriate maturity as they have at Mineral Springs Ranch.
"It's been a long-held dream of ours to own and/or control cru-worthy vineyards in each of the nested appellations of the Northern Willamette Valley," says Founder Tony Soter, "and the 2018 Estates Pinot is the first tangible, and dare I say, auspicious taste of these efforts."
The 2018 Estates Pinot Noir has the power and elegance one expects from a Soter Pinot Noir. The contributions from three vineyards create a layered array of entertaining aromas and flavors. Look for dark red and black fruits with a steely spine of acidity contributed from the Eola- Amity Hills. Deep blue tones, lush textures and baking spices come from Ribbon Ridge. Mineral Springs Vineyard imparts more exotic fruit such as Bing cherry and wild strawberries laced with floral and herbal accents like wild sage. Structured like the proverbial "iron fist in a velvet glove" the wine's ample acidity and polished tannins promise age worthiness but are supported by a plush texture that allows for early drinking. An excellent vintage that will rival some of our best years.
About the 2018 Soter Vineyards Estate Pinot Noir:
Release Spring 2021
Suggested retail price $54
100% Willamette Valley Pinot Noir
100% Estate Grown
Aging: 40% new French oak, aged for 11 months
Cases: 1270
Alcohol: 13.8%
Sourcing and Certifications:
40% Eola-Amity Hills Estate – certified Organic (CCOF), LIVE, Salmon Safe,
30% Ribbon Ridge Estate– in Organic transition
30% Mineral Springs Ranch – Certified Organic (CCOF) and Biodynamic (Demeter)