Virginia-based Colony Cocktails Launches Line of Wine Cocktails
Posted on July 14, 2020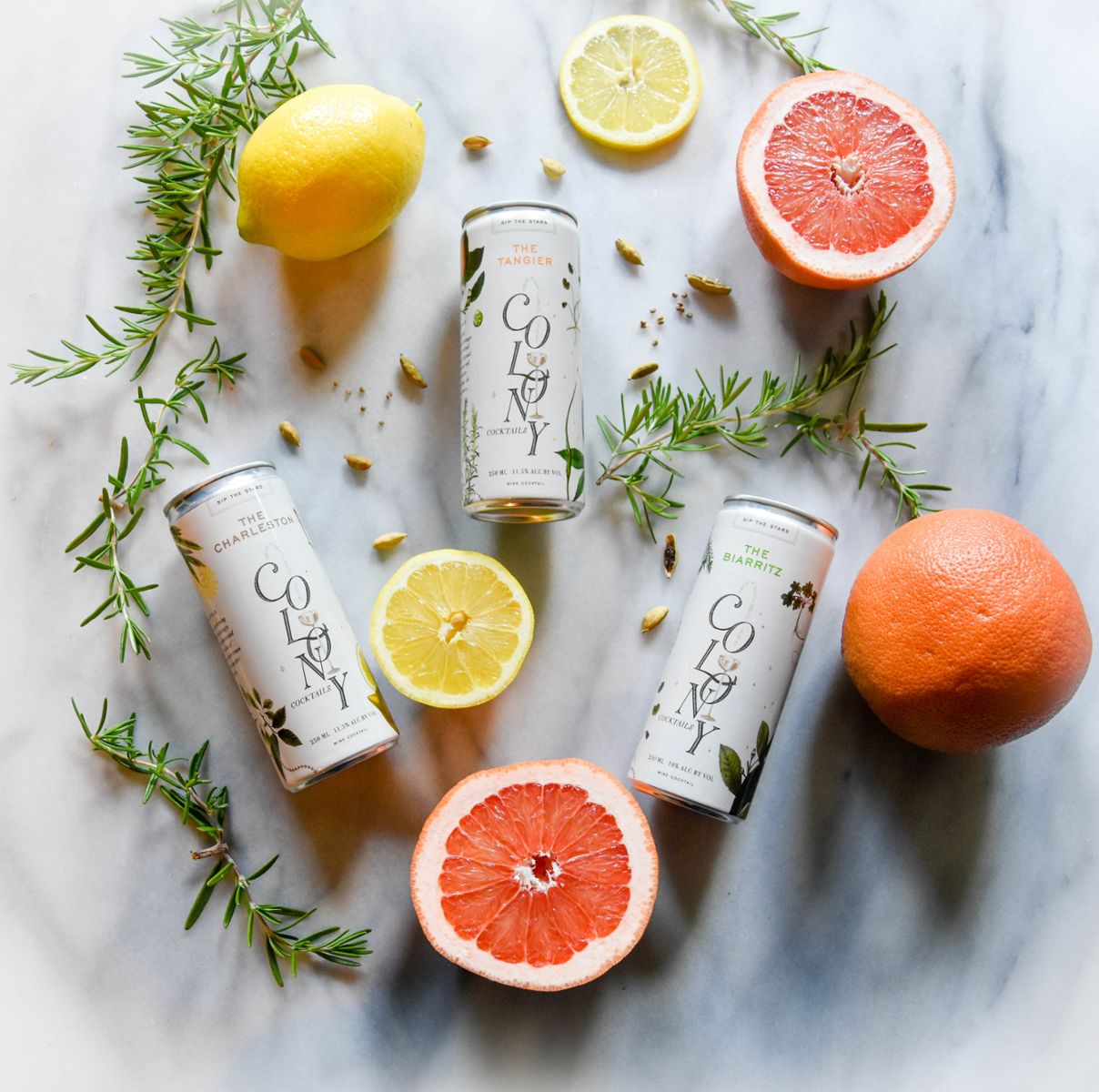 July 14th, 2020 – MIDDLEBURG, VA – Have wanderlust but can't travel? Escape to far flung places with Colony Cocktails, wine-based cocktails inspired by the carefree escapism of travel. Based out of Middleburg, Virginia, husband and wife duo, Philip & Jessica Miller, have launched the company with three signature cocktails- The Biarritz, The Tangier, & The Charleston.
Using all-natural ingredients, each flavor mimics the taste and intensity of a traditional cocktail, but lessens the "work" of creating one. That's why each Colony Cocktail features an ABV (Alcohol By Volume) of 10-11.5%, whereas other canned cocktails contain around 7% ABV.
The Biarritz is inspired by the playful French 75 cocktail, featuring notes of botanicals found in gin and lemon to deliver a delightful, but powerful punch.
The Tangier stems from the couple's trip to the Grand Bazaar. You'll find rosemary and cardamom backed by the tartness of grapefruit in this refreshing sipper.
The Charleston was born out of summer days spent on the porch relaxing on a swing. Flavors of lemongrass with undertones of crisp lemon make this cocktail perfect for cooling down on a hot afternoon.
In an effort to reduce the waste that traditional cocktail ingredient casings can produce, Colony Cocktails has made sure that every part of their packaging is recyclable! Sustainability is just one core value of the company, along with convenience, depth of flavor, and expansion of the palate.
Colony Cocktails is currently sold in Marshall, VA, Middleburg, VA, Millwood, VA, Upperville, VA, & Warrenton VA. The company will be vastly expanding its stockists nationwide over the coming year, including retailers in Charleston, and to e-commerce! A pack of four 12oz cocktails retails for $16.99, with wholesale pricing available.
"We love flavorful, unique cocktails, but some days we simply want convenience. We didn't feel like you should have to compromise quality for the sake of ease" said Co-Founder & CEO, Jessica Miller. "We set off on a journey to make craft cocktails accessible so that people can create rituals with a little bit of indulgence."