NBA Star Amare Stoudemire Premieres New Wine Collection via Free Virtual Wine Tour, Live Streamed June 22, 3 p.m. EST
Posted on June 19, 2020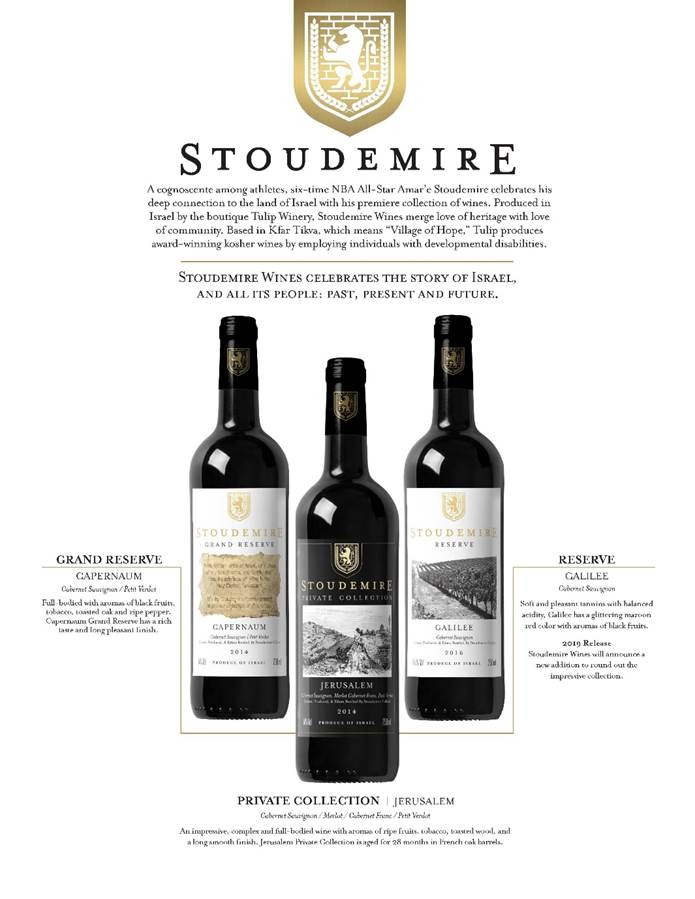 From NBA STAR to Israel's Wine Scene, Amare Stoudemire Celebrates his love of Israel with the premier of his wine collection from the boutique Tulip Winery.
Join Amare Monday, JUNE 22 at 3 PM EST as he takes you on a free, Live Streamed virtual tour of his wines, along with tastings and so much more.
Tulip Winery produces award-winning kosher wines, employing individuals with developmental disabilities.
Sponsored by the Israel Wine Producers Association and Kosherwine.com.
Register: www.kosherwine.com/experiences