Purple Heart Wines 2014 Vintage Celebration and Veteran's Day Celebration
Posted on November 03, 2016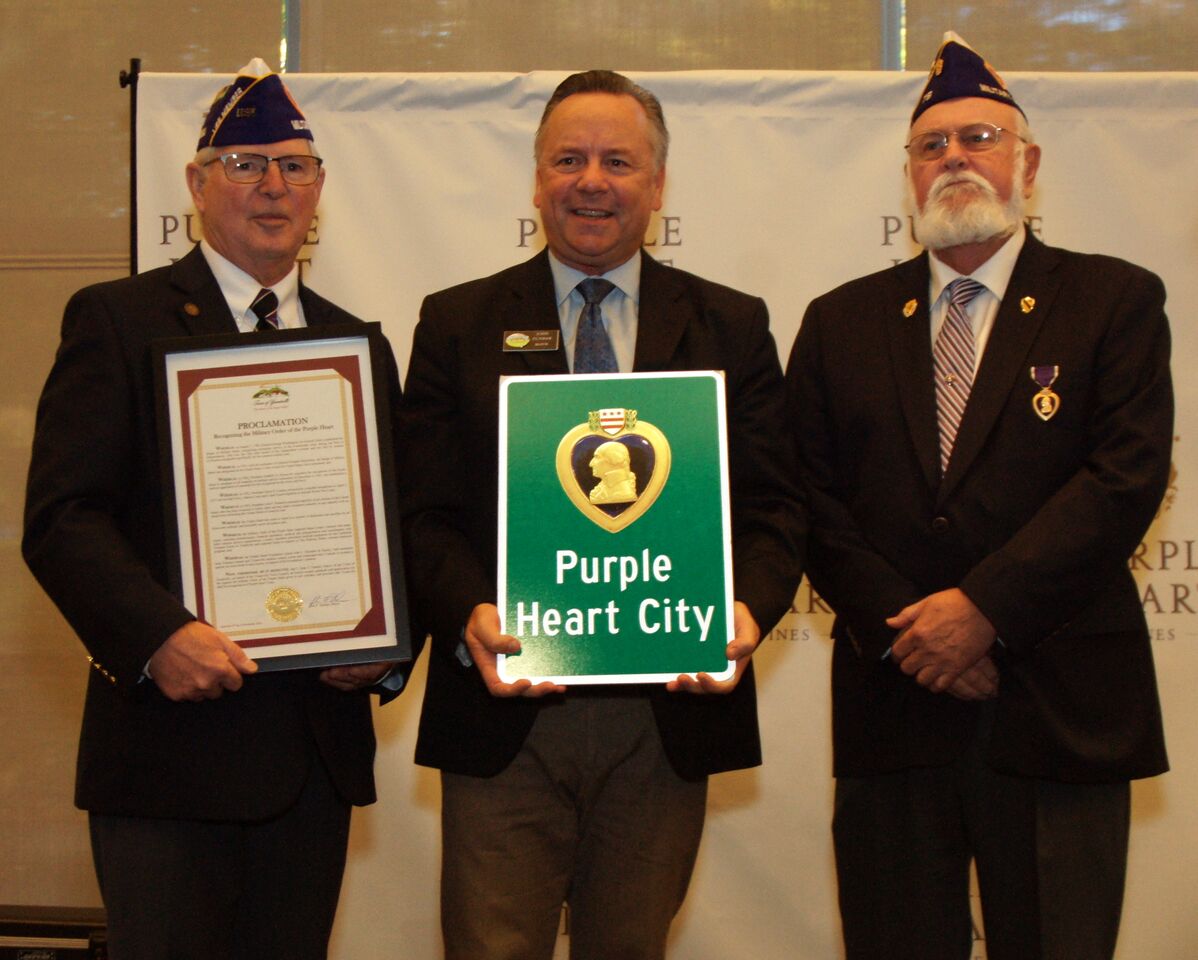 Members of the Military Order of the Purple Heart, local officials, press, wine trade, and friends enjoyed pours of Purple Heart Red 2014 at the Lincoln Theater at the Yountville Veteran's Home in Napa Valley on November 2.

Jim Anderson and John Logan of the Military Order of the Purple Heart announced Yountville as a Purple Heart City and presented Yountville Major John Dunbar with commemorative signs.

Purple Heart recipient and Congressman Mike Thompson (representing California's 5th District, including Napa) showed his support for the cause and spoke to the crowd.

Proprietor Marc Mondavi spoke about C. Mondavi & Family's history of Veteran support, and the Purple Heart Wines project.
Purple Heart Wine winemakers Ray Coursen and David Grega gave moving speeches about their experience as winemakers and veterans