Robert Mondavi Private Selection Introduces Sleek New Look
Posted on September 01, 2016
In Fall 2016, popular California winery Robert Mondavi Private Selection is set to introduce a bold new packaging look, paying homage to founding winemaker Robert Mondavi's legacy of making quality, expressive wine sourced from California's best coastal vineyards. The sleek and elegant redesign will still feature the brand's iconic Robert Mondavi tower logo and similar design elements, but with an elevated new color scheme and bottle design, emblematic of the brand's key values: heritage, simplicity, substance and honesty. The new packaging will debut at retailers nationwide beginning September 2016 for a suggested retail price of $10.99 / 750mL.
In addition to the revamped label with an enhanced in-hand quality feel, new packaging renovations include an updated bottle shape – broader shoulders and a tapered profile for red wines, plus a heavier glass weight. Robert Mondavi Private Selection will also introduce two new screw cap bottles to the line-up, as seen with the Sauvignon Blanc and Pinot Grigio varietals.
"The focus of this redesign project is to make the outside of the bottle feel as premium as the product inside," says Robert Mondavi Private Selection Vice President of Marketing, Jon Guggino. "The new packaging is indicative of the brand's relatable and grounded personality, while also embodying our timeless tradition of producing quality, well-balanced wines."
Director of Winemaking at Robert Mondavi Private Selection, Jason Dodge, notes of the new design, "At Robert Mondavi Private Selection, we aim to deliver flavors fit for sharing with friends. The new look is characteristic of this mentality and something fans will feel proud to take home to pair with good food and good company."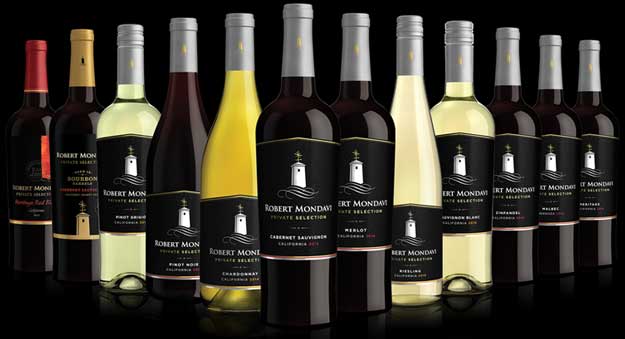 Availability:
The new Robert Mondavi Private Selection packaging will become available at retail locations nationwide beginning September 2016. Robert Mondavi Private Selection suggested retail pricing will remain at $10.99 / 750mL.
For more information about Robert Mondavi Private Selection wines or for a store locator, please visit: www.RobertMondaviPrivateSelection.com. Join the conversation with @robertmondavips.