Good Magic crossed the finish line at the 2018 Kentucky Derby in second place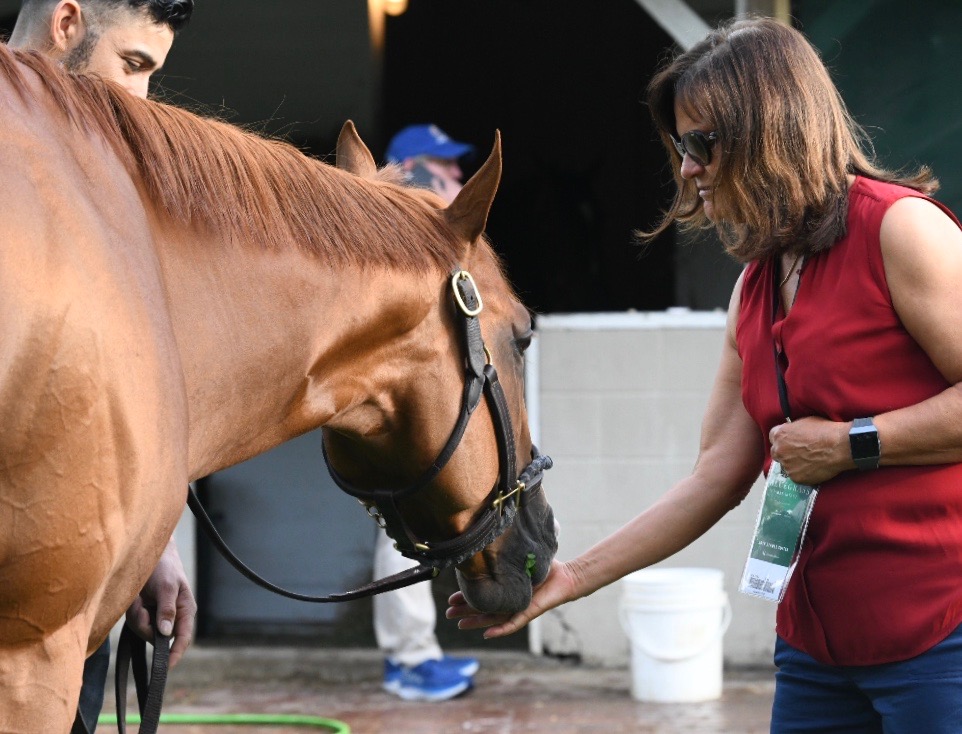 Jackson Family Wines' owner Barbara Banke said she was a little disappointed but proud this weekend after her horse, Good Magic, crossed the finish line at the 2018 Kentucky Derby in second place.

Her horse had created a buzz among the horse racing writers for days ahead of the race. But in the end, Justify, a colt with three straight wins this year, crossed the finish line 2 ½ lengths ahead of Good Magic to win the 144th Kentucky Derby as rains drenched Churchill Downs. Banke was rooting for Good Magic from the owners' box.

"We were jumping up and down," Banke said Sunday. "I was a little disappointed not to win."
Still, Banke said, she is very proud of Good Magic. "He's a very good horse."

Good Magic has been on a stride. He won the 2017 Breeder's Cup Juvenile at Del mar after finishing second in the Champagne Stakes at Belmont.

He will now rest until he's ready for the next race. The Kentucky Derby is only open to 3-year-old horses.

Good Magic was bred and raised at Banke's Stonestreet Farms in Kentucky before the horse was sold at auction. Banke, who maintained 50 percent ownership, co-owns Good Magic with E Five Racing Thoroughbreds.

Good Magic was following in his father's footsteps Saturday when jockey Jose Ortiz led him out of the gates at Churchill Downs.

Banke has had three horses at the Kentucky Derby, including Good Magic's father, Curlin. A two-time Horse of the Year, Curlin finished in third place at the Kentucky Derby in 2007. Curlin also won the Preakness and the Breeder's Cup Classic that year and was second in the Belmont Stakes.

As it turns out, Curlin also sired two other horses that competed in the 144th Kentucky Derby – Vino Rosso and Solomini.

Banke, who was scheduled to fly home to California Monday after a week in Kentucky, enjoys the Kentucky Derby's weeklong activities. "You see a lot of friends," Banke said Sunday before hosting a party for 50 guests at Stonestreet Farms.

While Kentucky is bourbon country, Banke did bring her own wines, including Stonestreet and Jackson Estate wines.