When Wine Business Monthly creates its annual Hot Brands list, we aim to celebrate the breadth and diversity of our industry. We seek out wineries that have superior wines, creative techniques, unique sites or heartfelt philosophies behind their brands. We look for winemakers that are willing to take risks and commit to their vision regardless of the whims of the market. We like wineries and winemakers that love what they do and want to honor that love with well-developed, meaningful wines.
This year we have 10 wineries from four states and six different regions in California, and virtually all of our Hot Brands are dedicated to sustainable, organic or Biodynamic practices, and several to natural or hands-off winemaking techniques.
We are releasing the Top 10 Hot Brands in alphabetical order, one per day, leading up to the Unified Wine & Grape Symposium (plan your walk on the trade show floor here). Wine Business Monthly will be serving these wines to winemakers, grape growers and industry members at our annual gathering Bottle Bash during Unified on Tuesday, Jan. 28, 5:00-8:30pm at cafeteria 15L (1116 15th Street, Sacramento).
LangeTwins Family Winery and Vineyards
2012 Sauvignon Blanc, Lodi, California
Lodi Roots Run Deep for Fifth-Generation Winegrowers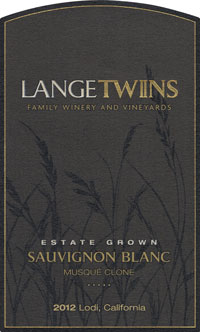 Twin brothers Bradford and Randall Lange, co-founders of Lodi's LangeTwins Winery and Vineyards, were raised with vineyards for a playground. These were the same lands where their father, Harold, frolicked when he was a child, near the 125-acre Lodi ranch where he was born. Their grandfather Albert, too, was born and raised on these soils, playing and working among the fields of watermelon cultivated in the 1870s by his parents, immigrants Johann and Maria Lange. Today, the five children of the Lange twins also make their homes on the Lodi ground tread upon by the four generations that preceded them.
To call LangeTwins a family winery does not fully encapsulate the breadth of knowledge passed down from more than a century of growing grapes, all in the Lodi region.
By the mid-1970s, Bradford (Brad) and Randall (Randy) had returned from college and took over operations. They expanded the business, acquiring more land for their own vineyards, adding vineyard management and, later, custom crush services. They established their name and reputation on quality grape growing. Today, the Lange family owns 1,250 acres of vineyards throughout the Lodi region, including the original family ranch.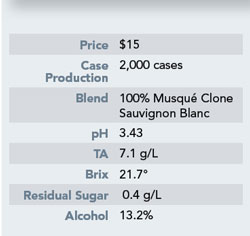 LangeTwins, the winery, was established when the family's fifth generation began their involvement in the family business. "They started coming back from their college education and talking about wanting to start a winery," said Brad, who added that the winery was "a generational move to keep us in the farming business." The winery's first vintage was in 2005, and their winemaking facilities opened in 2006.
"LangeTwins is very much a heritage brand that focuses on the family and our roots here in Lodi," said Kendra Altnow, Brad's daughter, who does marketing and public relations for the winery. "We kind of take that through to the wine as well, keeping it to a style of winemaking that really pairs wine with food. It's really a traditional style of wine where it's a good balance between the fruit and oak aging. However, we do stylistically lean to fruit first and oak second. We really want the fruit to shine through because we are grape growers. Dad and Randy have worked so long and hard on the vineyard side that the last thing we want is our wines to taste like oak. It's very important to the family to be able to taste the flavors of the grapes."
The full story on LangeTwins ~ and all our Hot Brands ~ will be available in our February 2014 issue of Wine Business Monthly. You can find it here starting Feb. 1, or come by our booth (#1324) at Unified and pick up a copy. Click here to subscribe to WBM.

See other 2013 Hot Brands:
Cowhorn Vineyard & Garden
Drew Family Cellars
Frogtown Cellars
Lake Sonoma Winery