Significant Gap Between Contracted and Uncontracted Fruit On The Market
Burr Pilger Mayer Vineyard/Wine Services Team released the results of their 2011 Harvest Survey Monday.
Respondents, largely made up of Napa, Sonoma, and Central Coast wineries and growers, indicated a notable expanse between the percentage of grapes sold in 2011 under contract and those which were left to the variable spot market. This all or nothing statistic is indicative of growers rebounding from the previous two recessionary years and wineries sluggish to respond to growing domestic wine sales and weak international currencies which had previously allowed the glut of off shore juice to flood the market.
In October the United States Department of Agriculture National Agricultural Statistics Service projected that just 3.3 million tons of wine grapes were harvested in the 2011, a 9 percent drop from the previous year. As a result, wineries forecasting sales growth potential and at the same time recognizing the shortage in fruit and juice are more than likely to begin contracting early in 2012.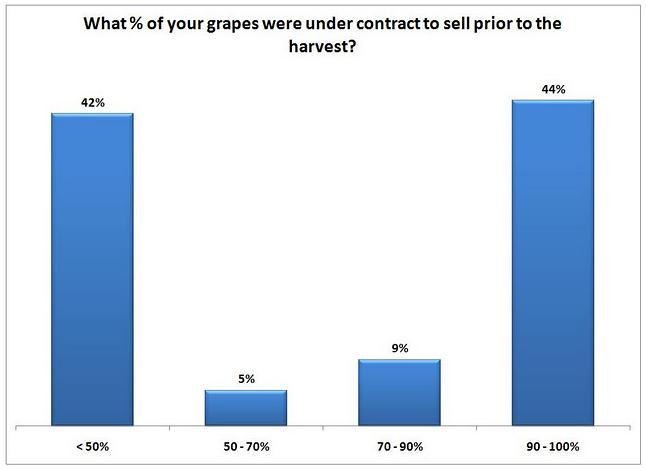 Pointing yet again to the issue of financial sustainability and break even costs of farming in the North Coast is BPM's survey question which asked, "What were your grape prices of your main varietal for the 2011 harvest ($/Ton)?" A surprising 50 percent responded less than $3,000 which means a general decrease in overall revenues for the respondents due to the cost of additional inputs given the abnormal seasonal weather conditions.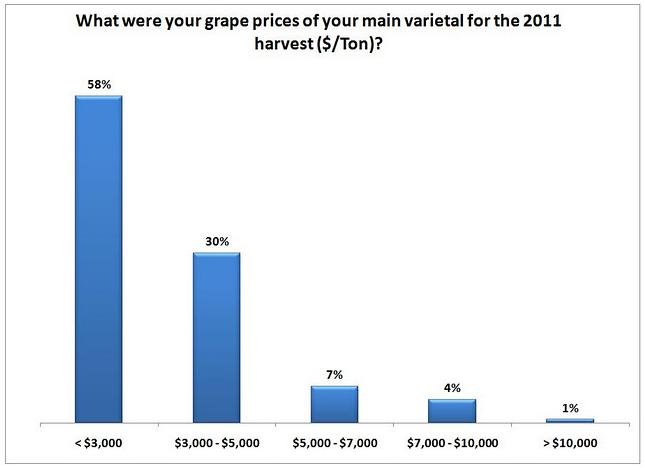 Also related to the abnormal seasonal weather conditions experienced in 2011, an astounding 32 percent of respondents indicated they have no contractual quality obligations which could be related to one of two survey constraints 1) 82 percent of those surveyed are integrated wineries dependent on their own fruit, in whatever condition it may be and 2) the high percentage of fruit available and sold on the spot market in 2011 which may have fallen to the handshake deal "contract" obligations. i.e. there are no obligations in writing. Of the respondents, just 3 percent said they did not meet quality obligations, but did meet volumes which speaks to the overall decrease in crop volume - again, foreshadowing the coming short market.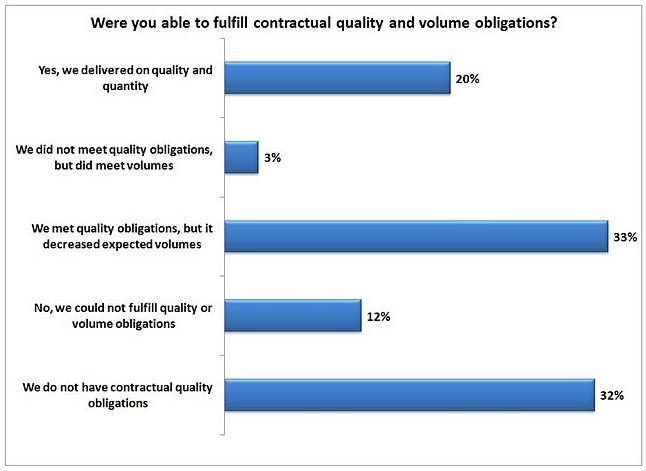 To view the survey in its entirety visit BMP Wine Survey Results: 2011 Harvest