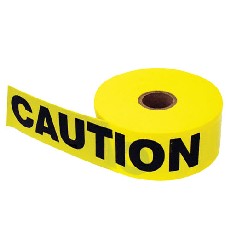 One of the sessions I attended during the Unified Wine & Grape Symposium covered legal and privacy issues with social media. It's an area where laws need to be interpreted and updated to reflect today's realities. The legal gray areas are daunting and laws created half a century ago or more aren't relevant to consumer communications today.
"This is a legal wild-west right now," session moderator John Hinman of Hinman & Carmichael said. "Nobody wants to become the test case out there for how these laws get written."
Readers will recall that the 2009 trade advisory from the California ABC on third-party marketing agents which warned, "what's not expressly permitted is prohibited," has been worrisome. The advisory killed a lot of deals that were then pending and is assumed to be the reason Amazon.com's foray into the wine space ended before it really began. Any third party website being used as a marketing mechanism was affected by the trade advisory.
I'd heard rumors that attorneys were considering a lawsuit challenging the ABC's position but had not heard it discussed publicly. Tracy Genesen, who among other things is legal director for the Coalition for Free Trade, laid out some of the legal arguments during the session and was clear in saying attorneys are exploring the options should the new administration in Sacramento fail to throw out the ABC's prior stance.
"We are very, very hopeful and optimistic that the new administration will take a far more rational approach towards alcohol regulation than the previous administration did," Hinman said, "which is one of the reasons why nobody's bringing any affirmative lawsuits at the moment. It's a wait-and-see attitude until Governor Brown gets his team in place."
Beyond a rundown on a wide range of privacy issues that have cropped up with new media -- which apply to any industry -- much of what I heard during the session was alarming, if not new: Because of outdated laws governing the advertising of alcoholic beverages – both at the state and federal level - wineries, without even knowing it, may be subjecting themselves to liability in blog-posts, emails and tweets. In a nutshell, communications through "social media" can be interpreted as advertising and "tied-house" laws enacted after prohibition, both at the federal and state level, say manufacturers of alcoholic beverages can't give anything of value to retailers. Wineries were advised, for example, to be careful about what they "re-tweet."
"Every post, every blog entry, every uploaded video, and every tweet from your company is potentially an advertisement in the eyes of the TTB," said Suzanne DeGalen, also with Hinman & Carmichael.
John Hinman said he knows of at least a dozen current investigations in this area from various state ABC offices, most a result of regulators not understanding new technology and regulations that don't apply today.
One piece of potentially encouraging news during the session came from an employee of the U.S. Alcohol and Tobacco Tax and Trade Bureau who was in the audience. During the Q&A she said TTB is working on an industry circular to clarify issues on advertising, sales of alcoholic beverages and social media. She said a draft is already circulating.
Beyond the "worry with me" aspects of the session, some useful guidelines were offered and there was discussion of a couple of e-commerce models that Hinman says are working in the wine space. Those models were offered with the usual disclaimers that it wasn't legal advice and that things change. Here's the PowerPoint presentation.