Taste West Sonoma Brings Wines to San Francisco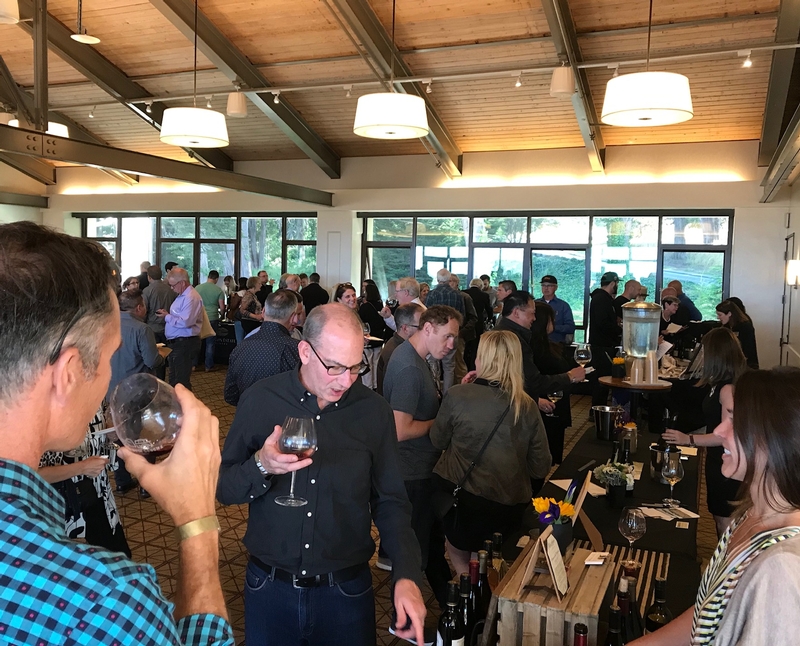 About 160 people convened at the Presidio Officers' Club in San Francisco on Saturday to taste wines from 15 West Sonoma producers, said Jessica Edwards, president of Taste West Sonoma. Producers present included Halleck Vineyard, Paul Mathew Vineyards, Martin Ray Vineyards & Winery, Red Car, MacPhail Wines and Emeritus Vineyards. Most of the wineries in the group are in the Russian River Valley.
Starting in September, the group will be renamed "Taste West County" – to avoid the confusion with West Sonoma Coast, Edwards said. West Sonoma Coast is a proposed American Viticultural Area. Taste West County is a referral group in West Sonoma County.
Taste West Sonoma focuses on boosting direct-to-consumer wine sales. "We're just trying to promote the wines of west County," said Edwards, the general manager at MacPhail Wines. Taste West Sonoma also promotes other West Sonoma makers, including local cheese producers, artisans and restaurants.
Taste West Sonoma organized a tasting at Fort Mason in October. Taste West Sonoma tries to find creative ways to lure visitors to West Sonoma County, Edwards said. That has become particularly important since the October 2017 fires caused a lull in tourism, she said. The hotels that burned during the 2017 fires hosted visitors heading to the Russian River Valley, she noted.
Photo by Kerana Todrov/Wine Business Monthly