RNDC Teams Up with Young's Market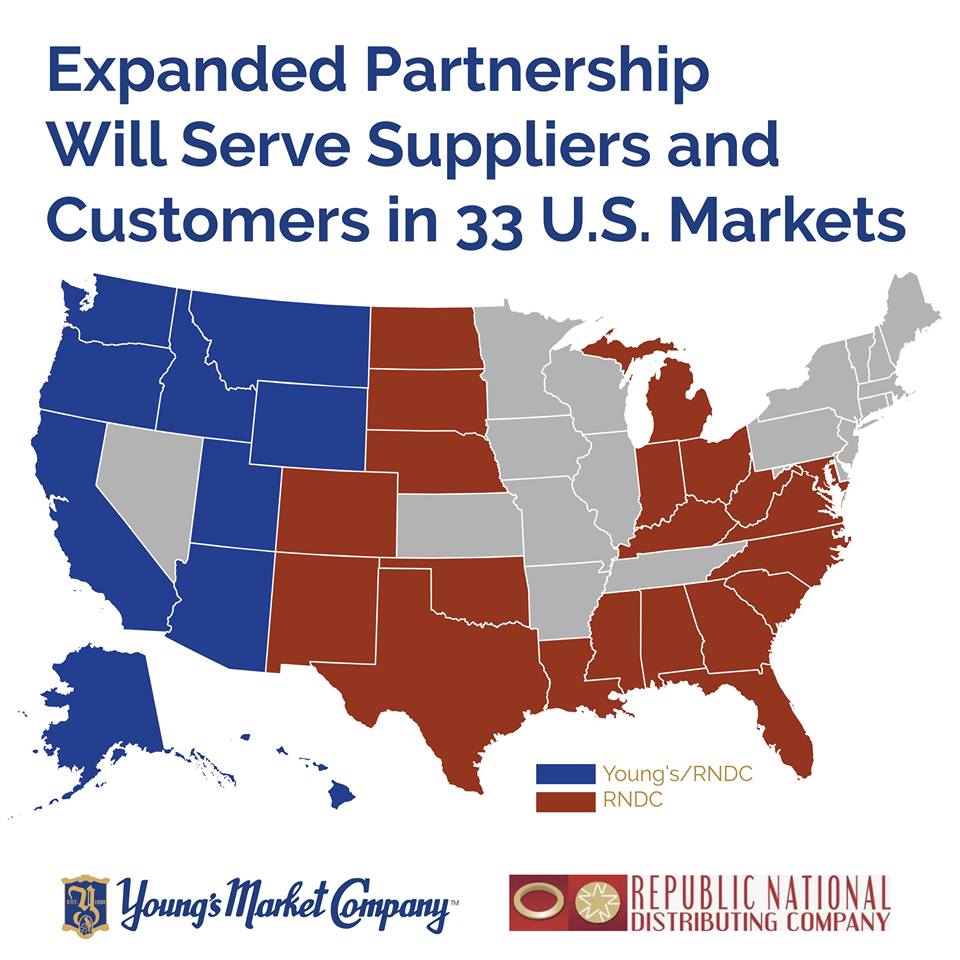 Republic National Distributing Company and Young's Market just announced a "joint venture partnership," saying the "combined company" will serve customers in 33 markets.
This is one of those instances where we can say, 'we told you so.'
(Back in April, concerns from federal regulators led to the collapse of a proposed merger between RNDC and Breakthru Beverage Group.)
From the February 19' Wine Business Monthly:
Getting Products to Market: Distributors Consolidate
As has been the trend for years, distributor consolidation continued in 2018 ...

"The major issue facing a lot of wineries is that distributors consolidated again," Jackson Family Wines' chairman Barbara Banke said. "In essence, you're down to two in every market and in some cases, it's almost like one. There are a lot of barriers to entry because no matter who you are or what you are, if a distributor has half of the wines in a given market, it's hard for them to focus. We have to find new ways to get our wines out to the market."

"The leadership in the distribution business has the best intentions and we get great share of mind from the executive teams with all of our distributors," Rodney Strong's Castaldi said. "As you go down the chain and into the streets as everything is consolidated, you can't get share of execution because there's not enough capacity for young sales reps to sell all of those priorities. There's been a big dilution of share of execution as it goes through the three-tier system."

... When it comes to distributor consolidation, who's next? Regional family-owned distributors in franchise markets will continue to question whether they should stay in or get out but several industry executives said they see a scenario where Young's Market ultimately partners with RNDC-Breakthru. "That's the final piece of the national footprint they want to develop to compete with Southern-Glazers," one chief executive explained.