The Wine Industry Needs to Evolve - SVB Report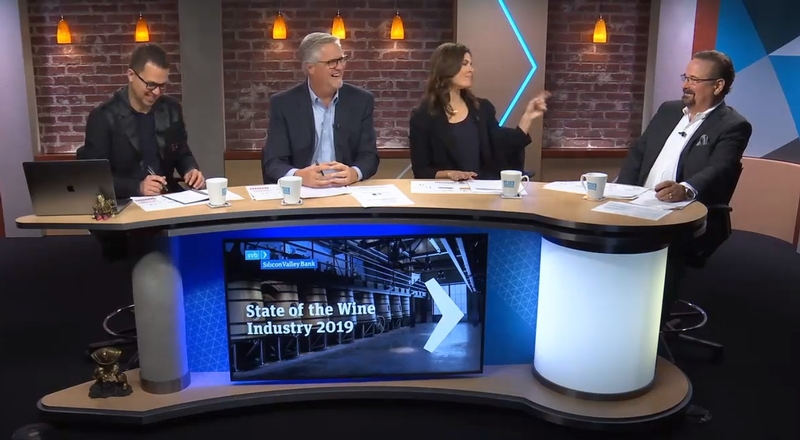 right to left, Rob McMillan, EVP and founder, SVB wine division; Amy Hoopes, president, Wente Family Estates; Dale Stratton, vice president of commercial insights at Constellation Brands; and Paul Mabray, CEO of Emetry
"This is probably the most important report that we've put together, Silicon Valley Bank Wine Division EVP and founder Rob McMillan said as he kicked off yesterday's annual state of the wine industry broadcast.
"I say that because I believe the wine industry has reached a tipping point."
A replay of the broadcast will be available.
Indeed the 18th annual State of the Wine Industry Report, required reading for pretty much anyone involved with the U.S. wine industry, indicates long-term trends have taken the business to a transition point: The report cites headwinds that are contributing to a slowdown of industry growth: Baby boomers moving into retirement and declining in their per capital consumption; millennials not yet embracing wine consumption to the extent some predicted; negative health messaging about alcohol consumption; competition from craft beer and spirits; potential competition from recreational cannabis, private labels at retail, and more.
McMillan said the the industry needs to come together to address those aforementioned headwinds.

The issue of greatest concern, he said, is the millennial generation's lack of participation in the premium wine category.
As consumer preferenes and their price sensitivity to wine evolve, that should change the way wine is marketed and sold, McMillan said.
"When you get to the point where you have flat to zero growth, the only way to grow is by taking (market share) from somebody else," he warned. "I don't want us to get to a point where (as an industry) we have winners and losers… We're going to have to come together and evolve."
According to the report, the millenial is both the greatest opportunity for the wine business and the cohort most at risk of disappointing on expectations tomorrow ... the report predicts that in the next ten years, there will be a price range for premium wine sales where two major consuming cohorts - millenials and retiring boomers - meet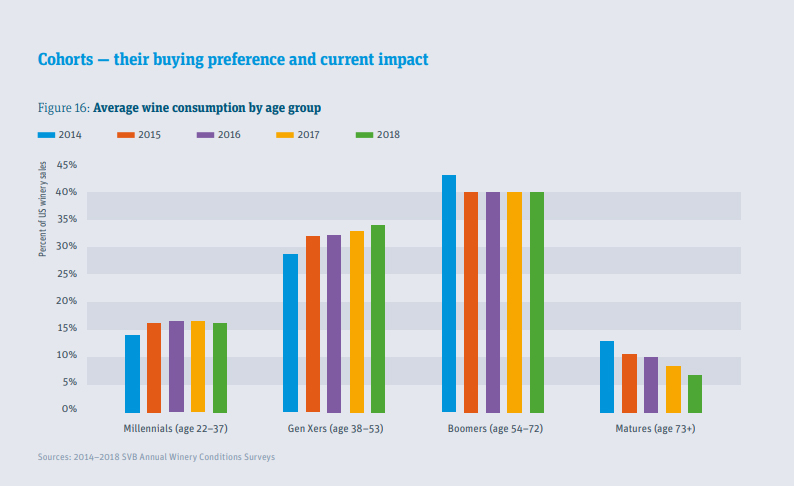 While research hasn't provided a clear answer on the question of substitution, the report points out that if there is a substitution effect of cannabis for wine, it will show up in younger consumers' purchasing patterns.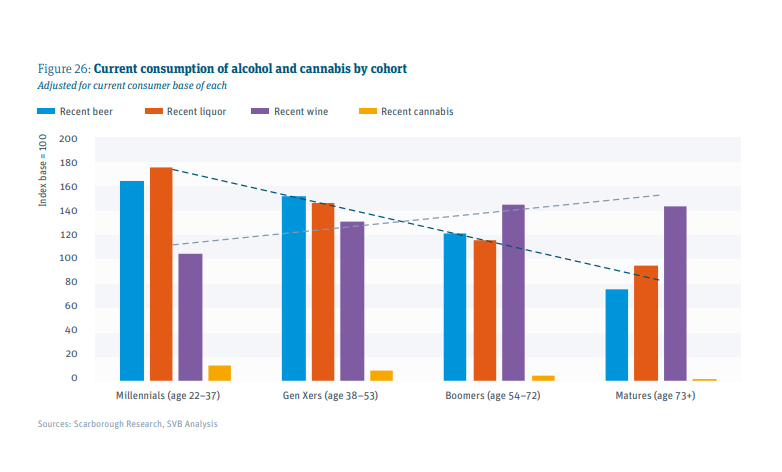 The slide below is based on proprietary data - On a positive note, sales growth for the first 9 months of 2018 for this group of premium wineries were up 5.2 percent. SVB has a view based on financial statements from clients and non-clients - Average case production in the database is 27,886 with a range of 1,000 to 750,000 cases. It doesn't include the very largest U.S. wineries.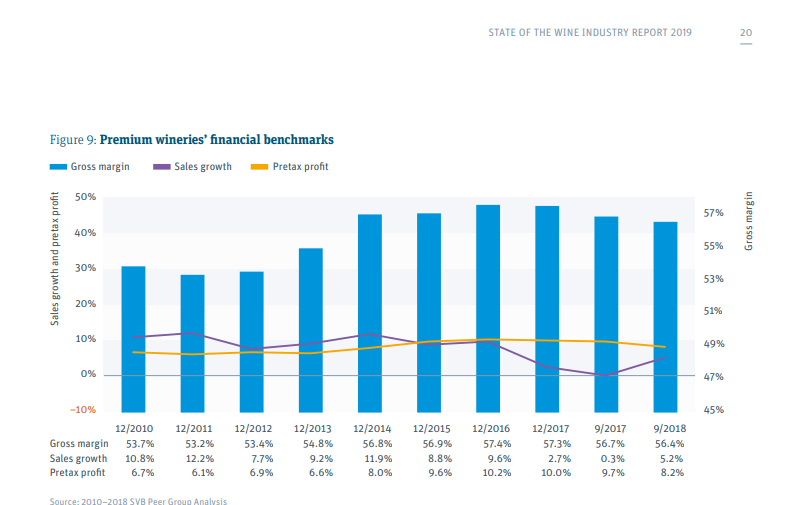 The table below reflects the difficulty wineries have raising prices in the current environment in channels tracked by Nielsen.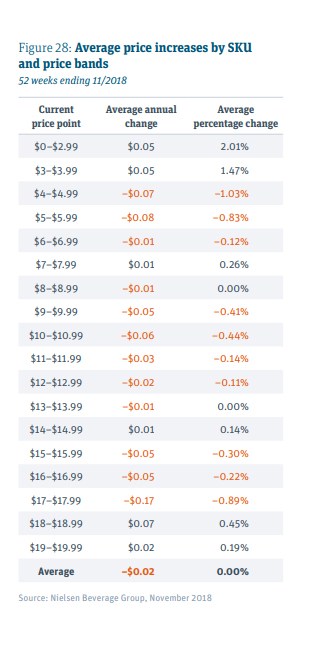 A follow-up broadcast

Register for a follow-up broadcast with an additional hour of discussion here.
Joel Miller Comments:

Love this industry...Rob's comment of "We need to evolve together" is telling - the Wine Industry prefers to collaborate vs. compete, perhaps the Ag mentality. BUT reality is there will be winners and losers...those that stick to traditional means will slowly fade away. BTW - SVB's best and most pressing Annual ever - great job by Rob & team.