Use My Wine App - Antonio Galloni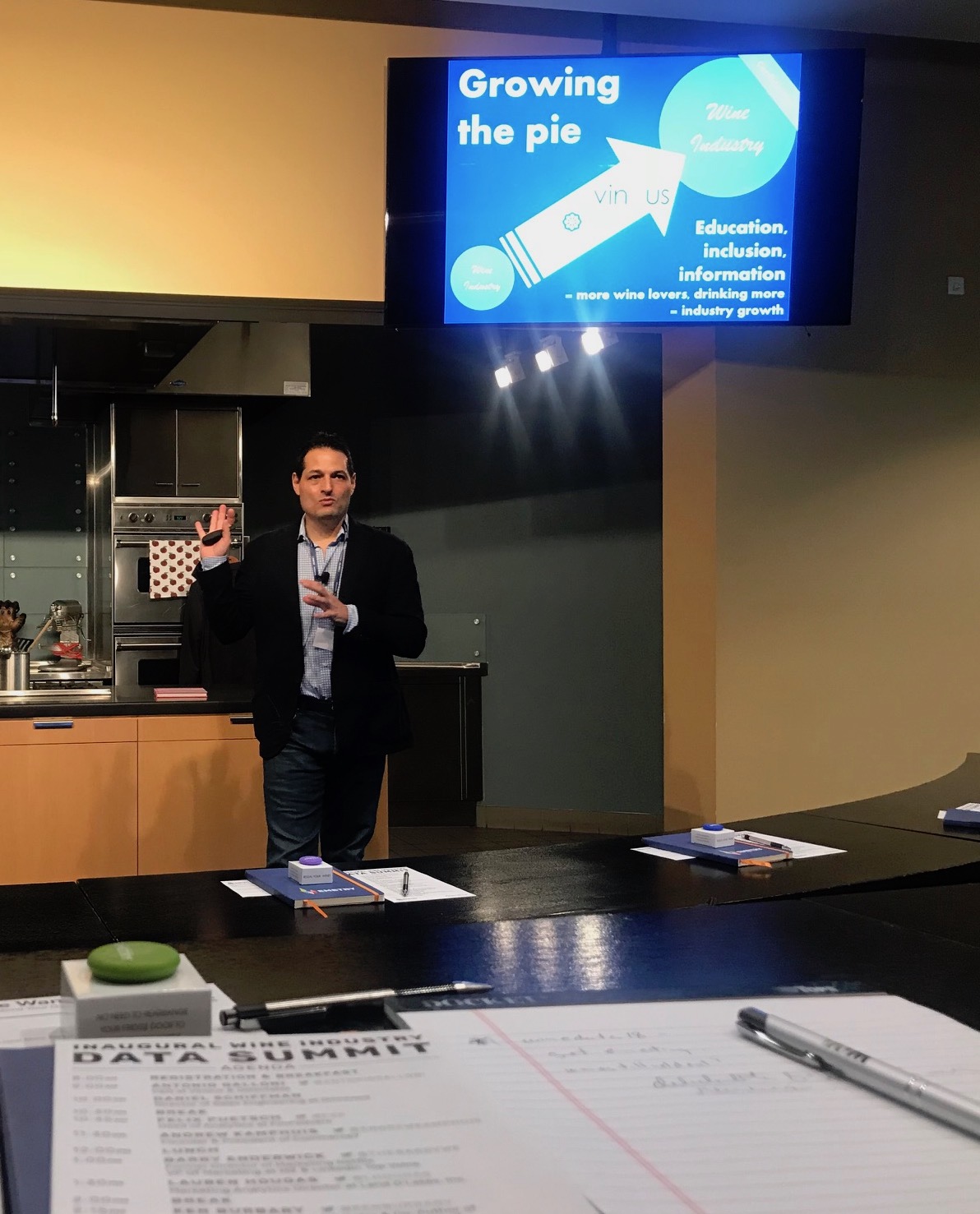 Antonio Galloni is one of the world's leading wine critics—he worked for Robert Parker for seven years before launching his own online wine publication, Vinous.
It's one of the reasons we named him one of the top leaders in the wine industry in our October 2018 issue of Wine Business Monthly.
Nearly two years ago, Vinous made headlines with its purchase of Delectable, a wine app, and since then, Galloni has been on a mission to grow its user base to gain better insight to consumer purchasing and preference.

"Wine is this ecosystem and we have all of this data we want to give back to people but we can't do that by ourselves," Galloni said. "Please talk about Delectable in your tasting rooms and get people to use the app. The more people use the app, the more people are engaged, the more we can share data wiith you however you want it."

"I want Delectable to be the "Intel Inside. There are other platforms out there that are bigger but none have our level of engagement," Galloni said at Emetry's inaugural data summit at the Culinary Institute of America at Copia (Emetry just announced its data partnership with Delectable).
Delectable has been inking partnerships with companies such as LiveEx, CellarTracker and Coravin, and is powering kiosks in some Whole Foods 365 Concept stores, with other partnerships to be announced.
"Our approach to business is not about disintermediation, it's not about taking away something else's piece of their market. It's not about disruption. It's about partnership and growth."

Galloni said Delectable users are 40 percent female and that more than 40 percent of users are 25-34 years old— in other words, people that have the potential to be customers for the next 30 years. "The thing that always terrified me [about wine publications he looked at acquiring] is you can't build a business with a bunch of old white guys. That's not a long-term recipe for success."
Other speakers included Emetry chief strategy officer Ken Burbary, chief executive Paul Mabray (that's Paul in the photo below, wearing a cool apron), former Netflix director of marketing Barry Enderwick, Land 'O Lakes Director Of Marketing Analytics Lauren Hougas, and Nolan Gasser, a composer, pianist, and musicologist who was architect of Pandora Radio's Music Genome Project and the company's chief musicologist from its founding in 1999. Andrew Kamphuis, who just launched Commerce7, discussed steps Constellation recently took to increase online wine sales revenue.

Links to presentations and pictures.