Which Wineries Were Damaged or Destroyed?
October 10, 2017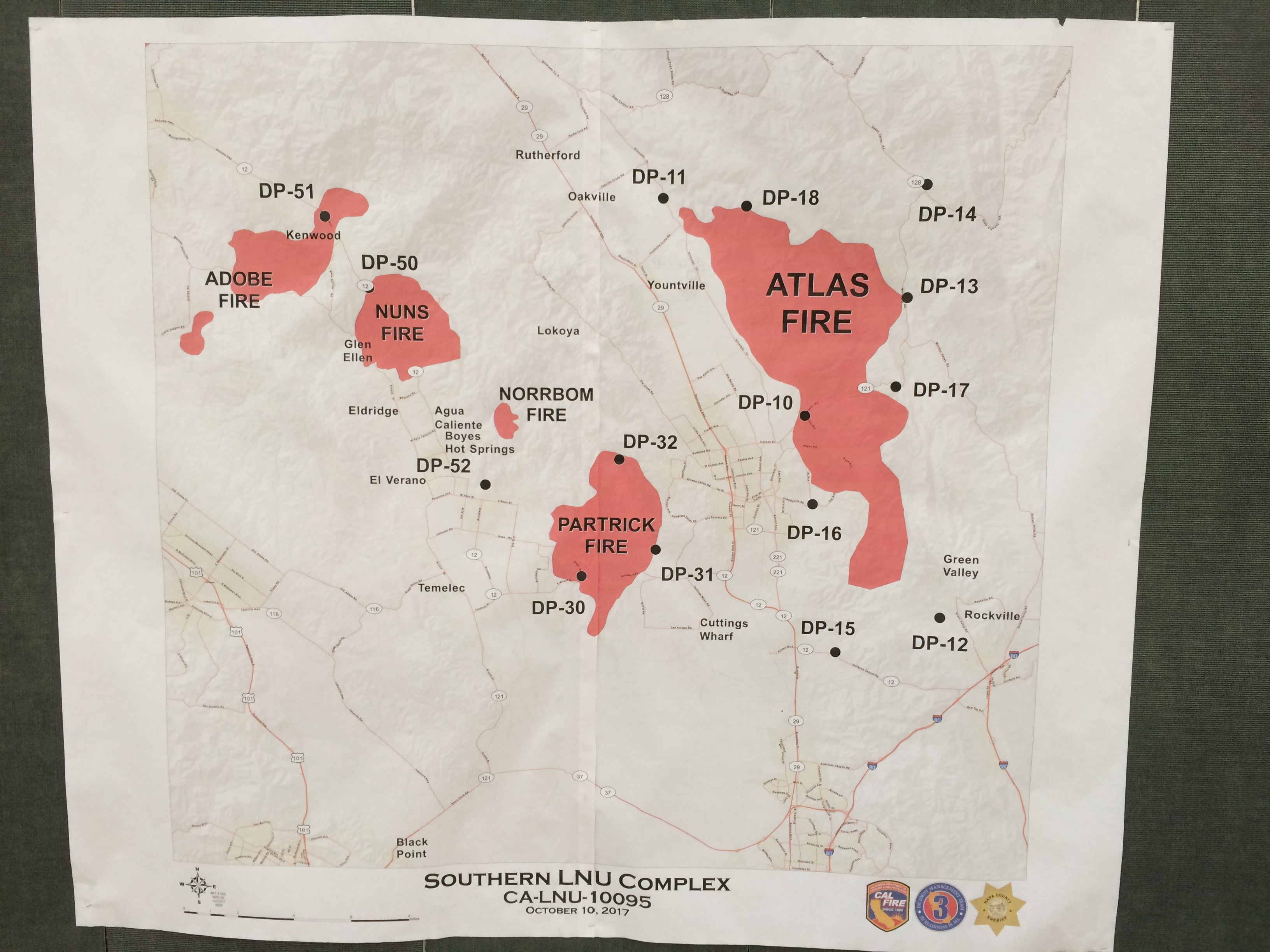 At Least three wineries in the Napa Sonoma area had been confirmed destroyed by fires by mid-day Tuesday.
Signorello Estate in Napa and Paradise Ridge in Santa Rosa are confirmed as having burned down.
Nathan Frey of Frey Vineyards told Wine Spectator his family's winery is gone.
There were unconfirmed reports of damage at many other wineries
The Napa Valley Vintners said preliminary reports indicated 4 physical wineries belonging to NVV members in Napa Valley suffered total or very significant losses due to the fire.
Cal Fire reported on Tuesday that there is extensive damage to vineyards in Atlas Peak.
It was difficult to come by verifiable information on vineyard acreage and or winery buildings burned early Tuesday. Wineries and other businesses were closed amid evacuation orders, power outages, and in concern for worker safety.
We will have updates as verifiable information is available. (email us via editor@winebusiness.com).
Some of the best early reports came via social media:
In some cases, preliminary reports were overblown.

Nicholson Ranch was in the path of the fire but escaped being engulfed by the flames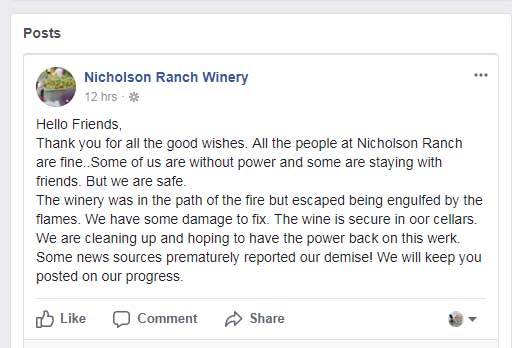 William Hill Estate Winery did not see major damage, though there were reports that it did and homes in the immediate vicinity burned down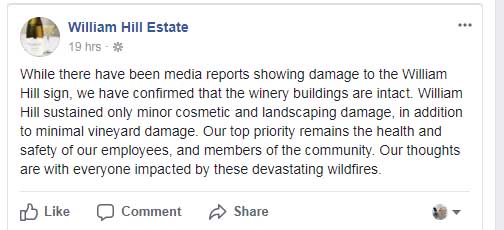 Fire continued to range at Gundlach Bundschu Winery in Sonoma, and the Bundschu residence on the property was reportedly destroyed but the fire had not reached the winery ...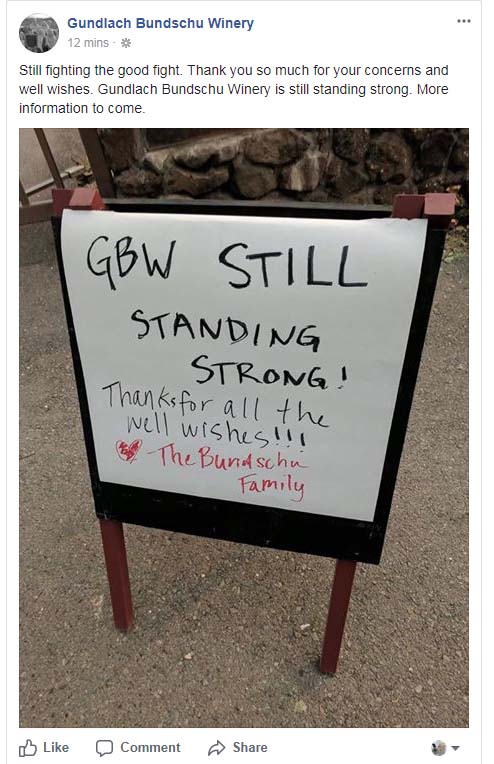 Paradise Ridge Winery was destroyed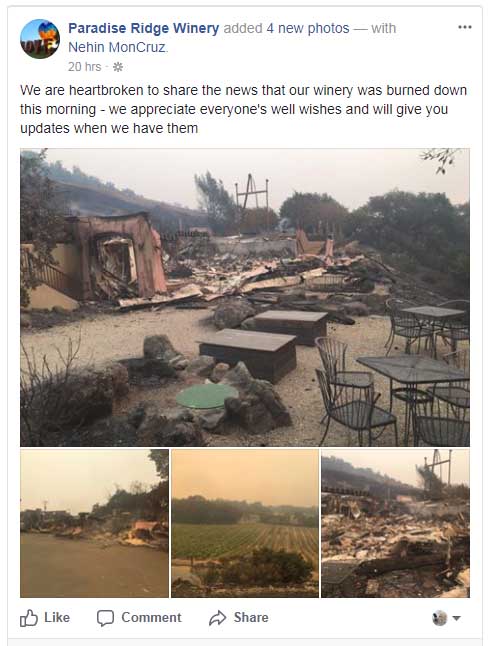 There were conflicting reports of damage at Chateau St Jean but no immediate confirmation from Treasury Wine Estates