A self-professed explorer, David Parrish is no stranger to new discoveries. Heralded for pioneering the GSP trellising system, Parrish continues his vineyard adventures, this time touting the benefits of a new shade cloth he's developed.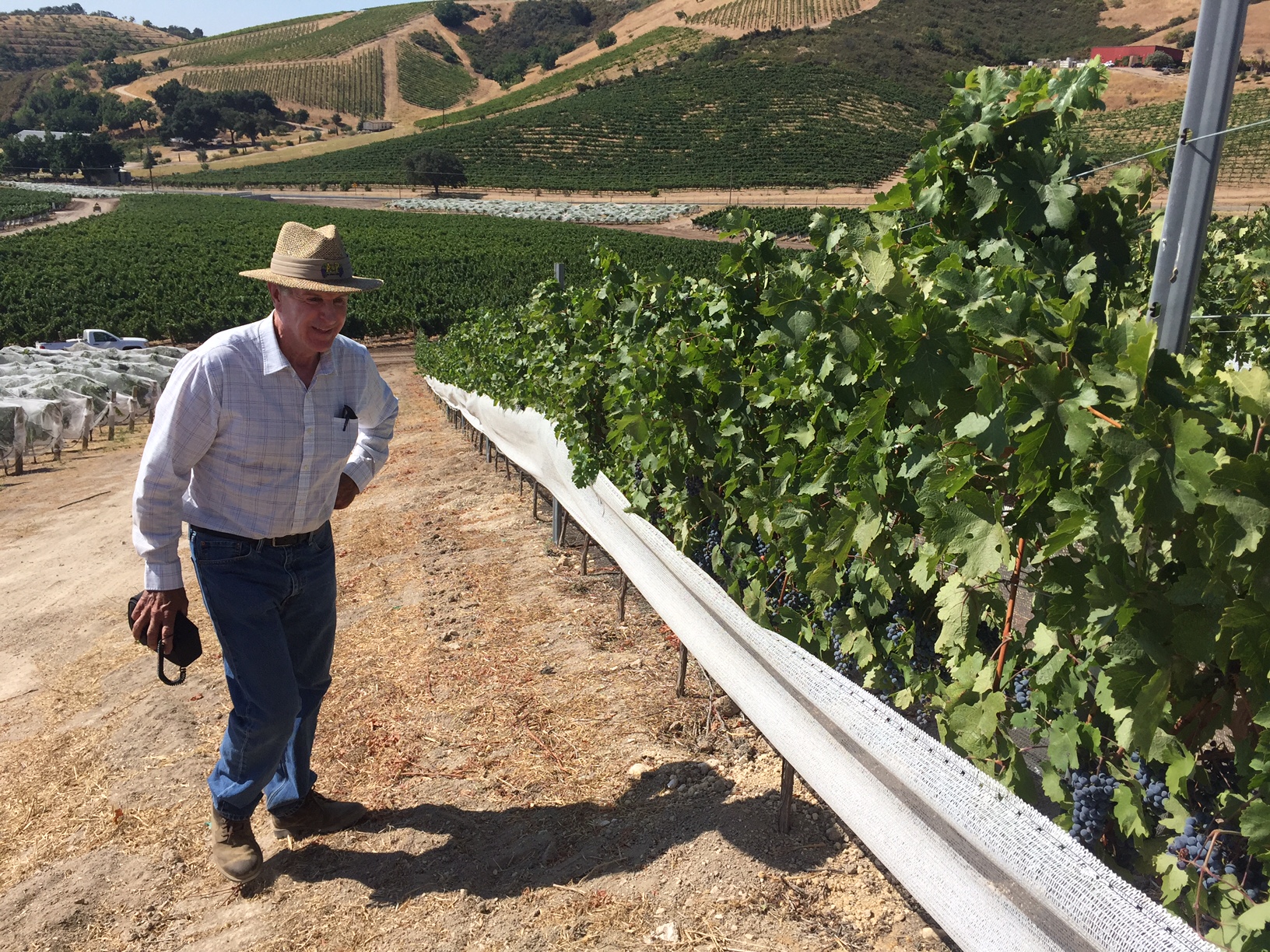 Wine Business Monthly recently took a tour of his vineyard in Paso Robles, where the newly installed shade cloth is proving beneficial for a number of the grapes he's growing--he's also finding applications in the Central Valley, on kiwi, peach and cherry plants.
In a nutshell, his shade cloth can prevent 70 percent of the UVA and UVB light from reaching the grape, provides sunburn protection from the harsh afternoon sun and allows longer hang-time and more even ripening of grapes, the latter is said to create a higher phenolic profile. In rougher, calcareous soils, the cloth has been shown to help take some stress off the vines, allowing it to spend its energy on fruit and canopy development.
"It gives you the ability and cover to do all the crazy things you want to do to a vine to boost phenolics," Parrish said, showing that some of the trials and testing he's run show anthocyanin levels much higher than "Napa levels" of 250+.
Parrish designed the material himself and, produces, sells and installs it. It features black thread reinforcement, frequently and evenly spaced holes to connect to existing trellis systems and a mesh consistency to allow air and some light to reach through. Most importantly, Parrish stressed that white was the best color for vineyard shade cloth.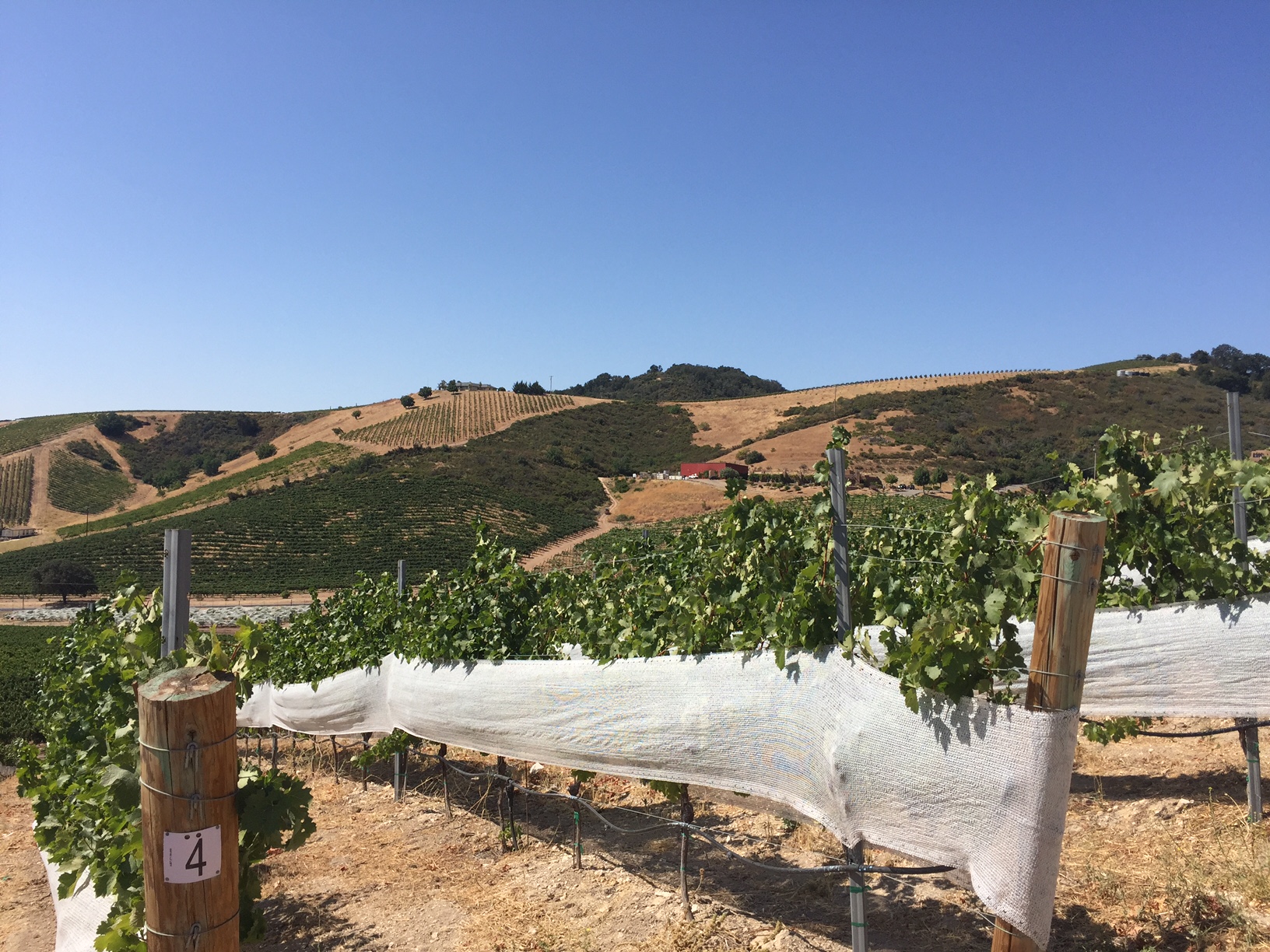 There hasn't been much precedent in shade cloth research. Duckhorn Wine Co. published a paper in 2007, testing blue, red and white cloth, and there has been some research from UC Davis and other viticulture schools. Speaking on the basis of his decades of vineyard experience, white reflects and transmits light, diffusing the full spectrum of color. Black, on the other hand, only absorbs it.
Winemakers on the Central Coast are appreciating its benefits. Daniel Daou has been using it for the last four years, and Parrish recounted a year in which his own grapes went without shade cloth because he sold out of the material. Parrish sells a number of his own grapes to wineries like L'Aventure, O'Neill Vintners & Distillers, Clos Selene and Edna Valley Vineyards.
His shade cloth runs about $68 per acre in material $50 per acre in labor to install and lasts 10 seasons. He places the cloth on the vine just before veraison and removes it a few days before harvest. By using this cloth, Parrish saw a 15 percent savings in juice, thanks to fewer raisins and damaged berries.
"Light is free and abundant and when it is we don't think about 'how do you manipulate it.'—but photosynthesis is so important."