Courtwatch: Stag's Leap Wine Cellars versus Treasury Wine Estates Moves Forward
January 31, 2017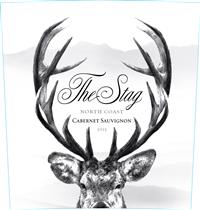 A U.S. District Court judge this week denied a motion to dismiss Stag's Leap Wine Cellars versus Treasury Wine Estates.
Stag's Leap Wine Cellars and parent company Ste. Michelle Wine Estates allege Treasury Wine Estates' is exploiting the prestige of the Stags Leap District with "The Stag," and is devaluing the prestige of Stags Leap District (see "Courtwatch: Is "The Stag" Devaluing the Prestige of the Stags Leap District?")
Treasury Wine Estates denies those allegations and filed a counter suit
In a statement, Ste. Michelle Wine Estates said it is pleased the court rejected Treasury's motion to dismiss its complaint:
"We are pleased that the Court has rejected Treasury's motion and that our case is going forward. As has been clear from the beginning, Treasury launched The Stag for the purpose of associating a North Coast product with the prestige and reputation of the renowned Stags Leap District appellation and its legendary wineries. As the Court noted, "a reasonable inference arises that when TWE first began preparing to market The Stag, it had every intention of trying to evoke associations with the Stags Leap AVA."

The marketplace is already showing signs of confusion as to the origin of The Stag. As members of the Stags Leap District continue to convey to Treasury, this product represents a threat not only to the Stags Leap District but to all wineries and grape growers throughout the Napa Valley."