Below is a roundup of photos of the damage caused by the 6.0-magnitude earthquake that struck Northern California on Sunday morning, Aug. 24. The epicenter was about 9 miles south of Napa and many wineries in both Napa and Sonoma were affected. The damage is still being assessed. If wineries in Napa are looking for assistance, Don Parker from Lodi Vines Wine Fulfillment is offering case goods storage. Call 209-339-9212. In addition, Parker posted on Facebook:
Could everyone let any of the wineries that are in need! Roaming gnome is offering 250 and 330 gallon totes at no charge to Napa wineries! James Bateman, Cell: 707-200-7838
Click here for the full list of the City of Napa's resources.
Click here for resources from the Napa Valley Vintners.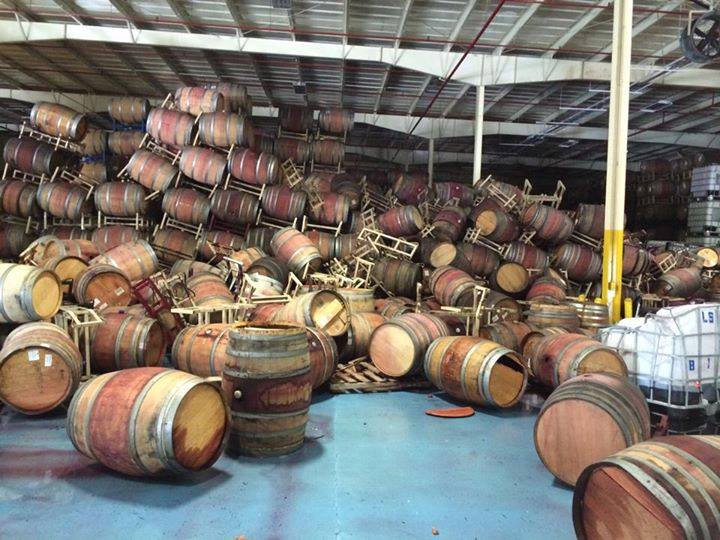 (Don Parker, Lodi Vines Wine Fulfillment)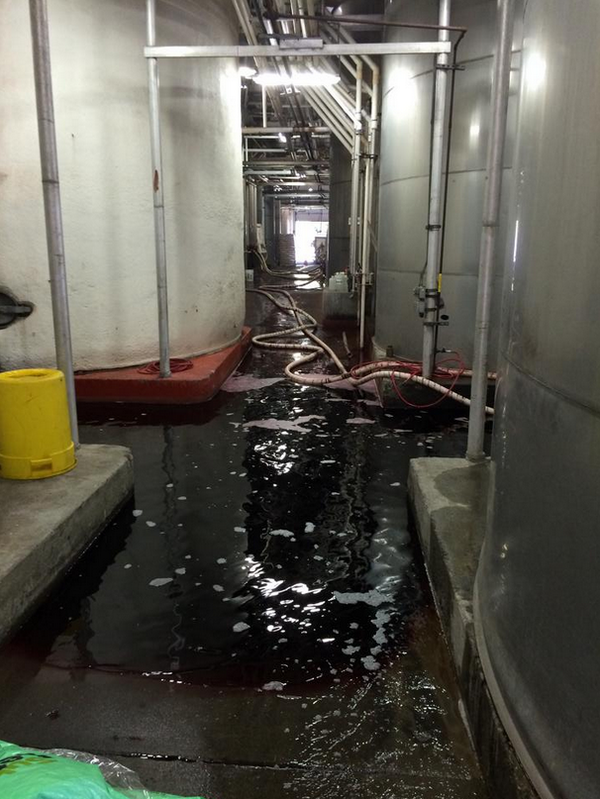 Pretty severe tank damage & significant amount of #wine loss, but we're feeling fortunate everyone is safe #napaquake (Twitter/@SebastianiWines)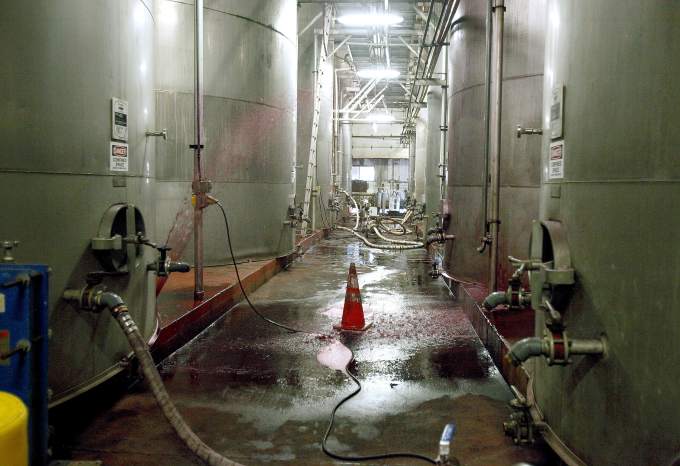 Red wine sprays out of a tank at Sebastiani Winery in Sonoma, Sunday, Aug. 24, 2014. Fourteen of the winerie's tanks were damaged from the earthquake, causing loss of wines of all varieties. (Crista Jeremiason/The Press Democrat)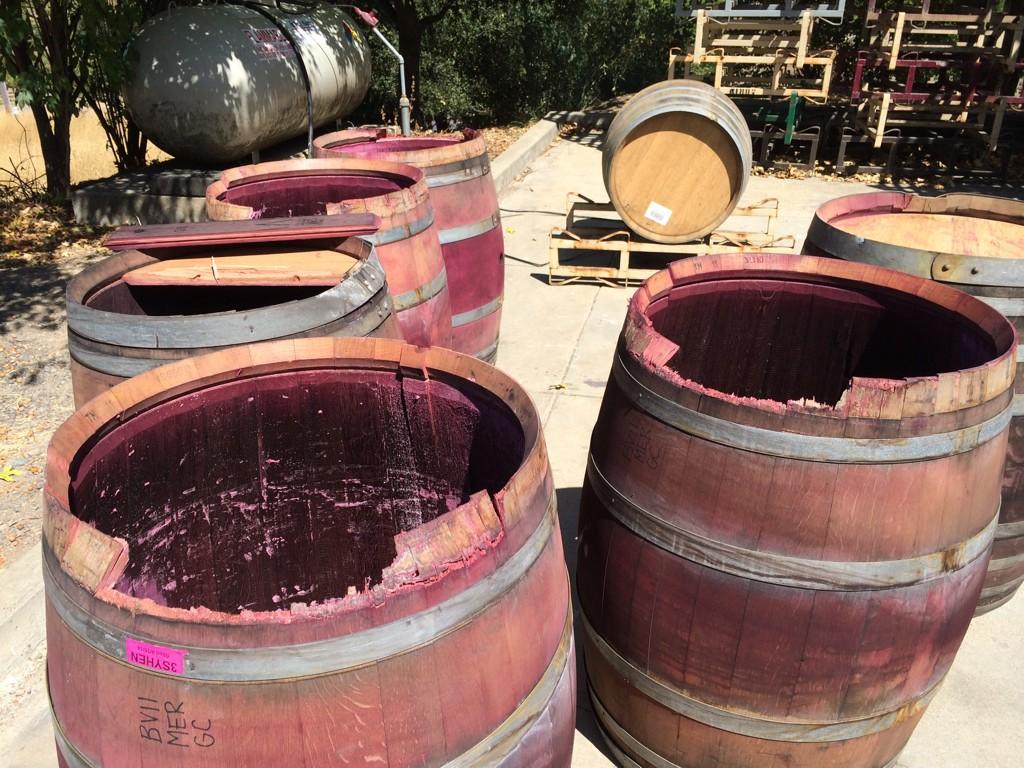 Damage the Napa #quake caused at Bouchaine, the winery closest to epicenter. Barrels cracked, spilled wine, $$$ lost. (Twitter/@JuanCarlosABC7)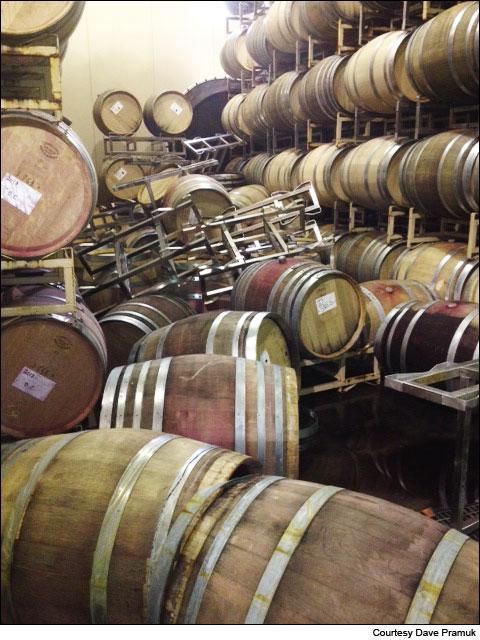 Twitter/@WineSpectator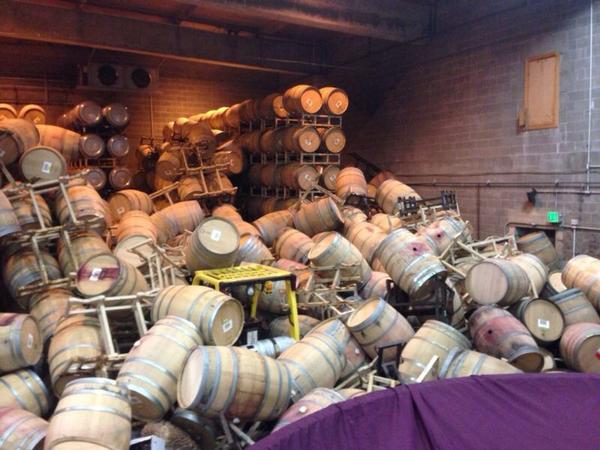 Etude Winery (Twitter/@canterburywine)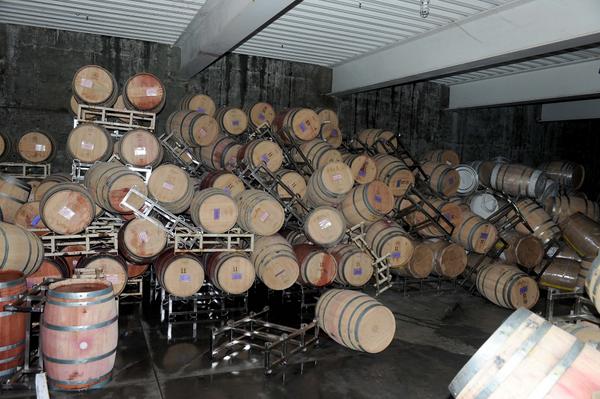 Twitter/@hendrywine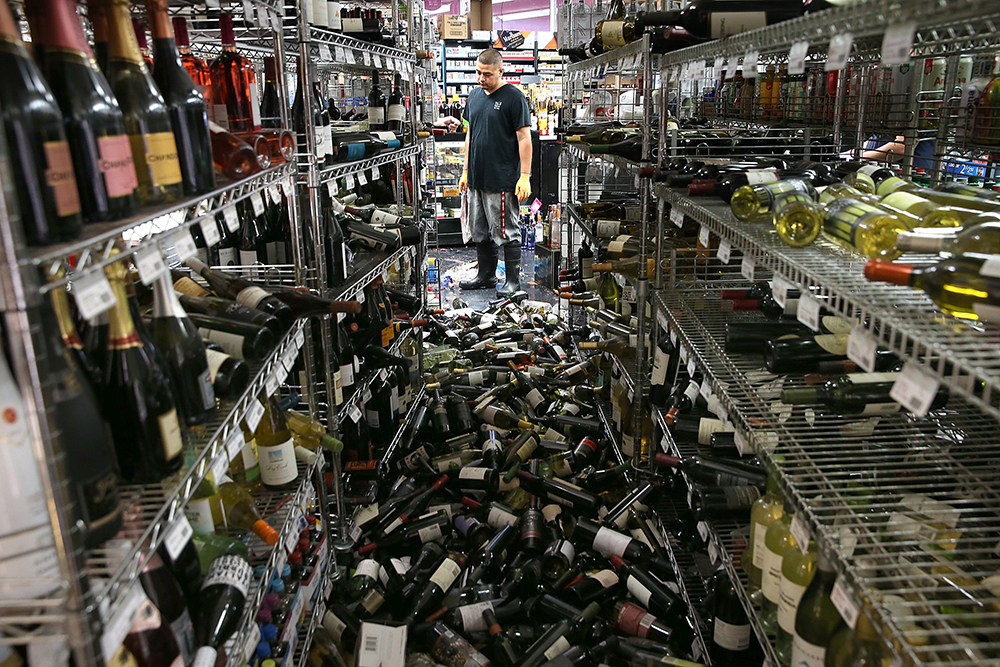 Van's Liquors (Justin Sullivan/Getty Images)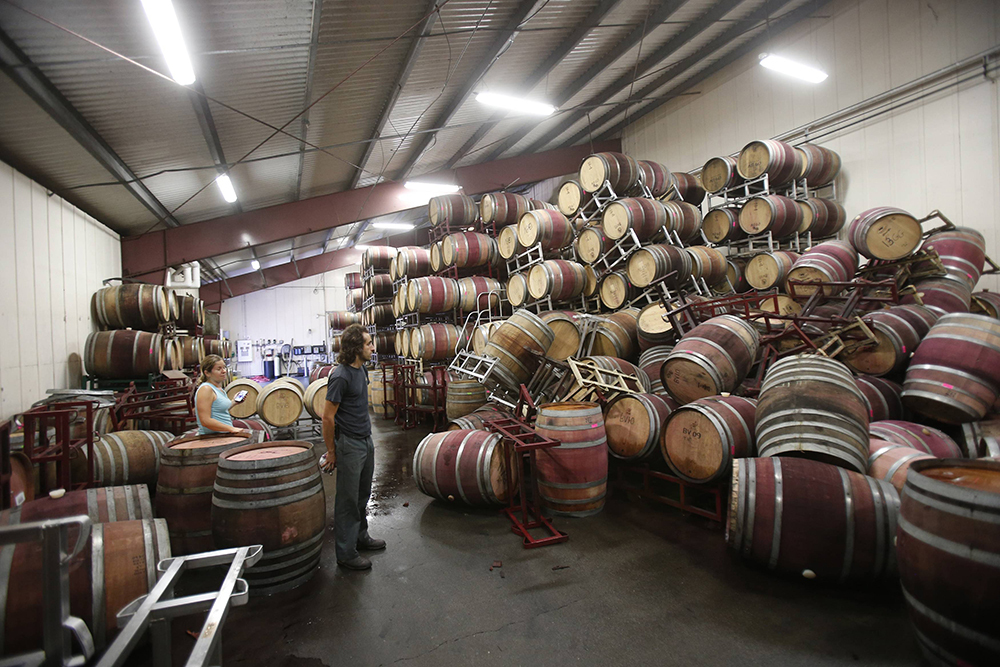 Bouchaine Vineyards (Stephen Lam/Reuters)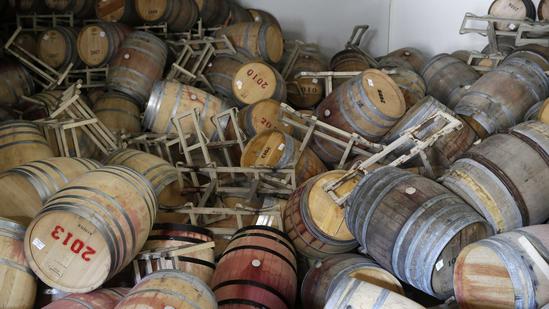 B.R. Cohn Winery (Eric Risberg, AP)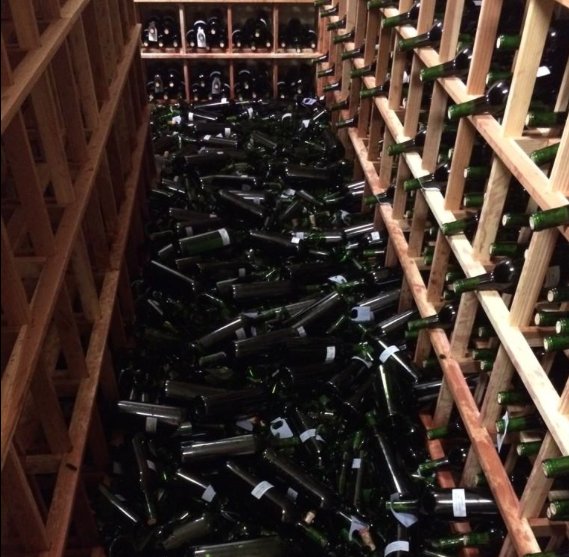 Twitter/@DavidSilverOak