Across the newsdesk this week is an update from the PD/GWSS Board about the Nursery Program Statistics for 2013 :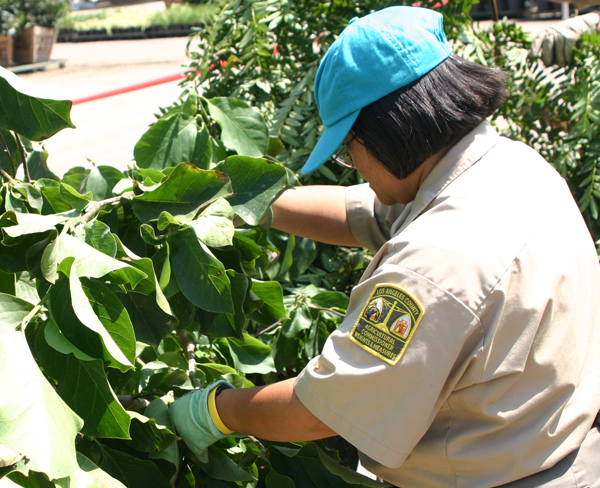 From January 1, 2013, through December 31, 2013, there were 45,808 nursery stock shipments from GWSS generally-infested areas to non-infested areas of the state. This is up slightly (1,197 shipments) from 2012. Six regulatory actions were taken in 2013 by receiving counties for shipments that contained viable GWSS life stages, compared to two regulatory actions taken in 2012.

From January 1, 2013, through December 31, 2013, there were 10,902 ATP shipments consisting of 2.65 million plants. No viable life stages of GWSS were detected in any shipments. ATP shipments were up slightly from 2012 (680 shipments), while the total number of plants shipped was down by 182,432.

Otto & Sons Nursery in Ventura County is working with county and PDCP staff on the qualification requirements to become an ATP participant. This includes increased trapping levels and preparation of a Pest Management Plan. Once approved, they will become the eighth nursery to ship under the ATP.
Our viticulture columnist Mark Greenspan wrote his 100th consecutive column for WBM in the March issue and discusses Pierce's Disease and the Glassy-Winged Sharpshooter. "The disease hasn't gone away. Research points to a multi-pronged approach towards solving the problem," Greenspan writes.
Look for his report on the PD/GWSS research symposium, which took place December 17 and 18 in Sacramento, in the upcoming March issue of Wine Business Monthly. Subscribe to WBM here.