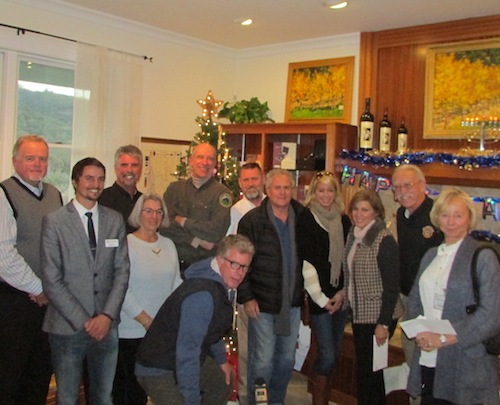 In an annual holiday tradition, philanthropist, manager and concert promoter Bruce Cohn distributes proceeds from his 27th Annual B.R Cohn Charity Events Fall Music Festival held in September at the B.R Cohn Winery Amphitheatre in Glen Ellen.
The 2013 event raised more than $200,000, with donations from the 501c3 charity organization that produces the event to: Sonoma Valley Education Foundation, the Redwood Empire Food Bank, the Field of Dreams, the Station Foundation (Veterans), the Guardsmen, American Legion Post 489, Valley of the Moon Aquatics, SonomaDevelopmentalCenter, Native Sons and others.
"What an incredible weekend" exclaimed Bruce Cohn. "Despite being hit hard by rain on Saturday we are very pleased with the fundraising totals which could not have been possible without the extraordinary support from all the artists who performed, the hard-working staff, the many volunteers as well as our charity and media partners." Cohn added, "Not one person asked for a refund due to the rain; a testament to our fine team and the charity of our concert goers."
Next year's 2014 event is scheduled for the weekend of September 19-22nd.
Event sponsors and partners included: KFOG 104.5/99.7, 107.7 The Bone, the River 97.7, 96.9 The Eagle, KRON 4, GEV Mag, Lagunitas Brewery, the Bohemian, Fiji Water, Sonoma Index-Tribune, Stark and Co. Catering, Sonoma Chevrolet, The Fairmont Sonoma Mission Inn and Spa, GSO, The Flamingo Conference and Resort, Sonoma County Tourism, Statewide, GSO and Grapevine Party Rentals