From the news this week:
Dynamic wine industry visionaries combine forces for a good cause as Truett-Hurst Inc. (THI) partners with the Daryl Groom family, founders of the Colby Red wine brand. Sales of Colby Red help raise money for charities that support heart health. As one of the largest cause-marketing wine brands in the U.S., Colby Red has donated over $400,000 in just over two years!

The new Truett- Hurst alliance will help take Colby Red to a whole new level. THI will partner with the Groom family in all facets of the business, particularly warehousing, production, sales, and marketing. Since both parties share a national sales network with Southern
Wine & Spirits, the partnership will allow for more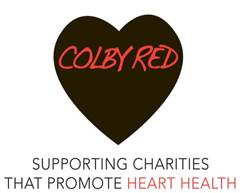 strategic business and philanthropic collaborations nationwide. As in the past, legendary global winemaker Daryl Groom and his son Colby will manage the winemaking, oversee the charitable giving effort, and serve as spokesmen. Through the new agreement, THI will match Groom family donations.

Colby Groom, the son of Daryl and Lisa Groom, now 15 years old, had back-to-back open-heart surgeries just prior to his 10th birthday. His heart story was the genesis for the wine. With a penchant for giving back, he wanted to launch a red wine with his dad to help ensure that no kid would have to go through what he endured. He is now a seasoned volunteer with the American Heart Association. In addition to donating a portion of sales, the partnership plans market-by-market fundraisers featuring Colby and Colby Red for children who suffer from heart defects and need vital treatments and procedures.

In just over two years, almost $400,000 has been donated to heart health charities from sales of Colby Red. Daryl and Colby's goal is to raise $500,000 by the end of February, American Heart Month, and $1 million by 2016. Daryl Groom explains, "To achieve our aggressive milestones, our company needs an industry partner that is nimble, growing and shares a sense of integrity in the same fashion that has made Colby Red successful to date." The Groom and Hurst families are friends in the small wine community of Healdsburg and share a philanthropic philosophy within the community and beyond. Daryl's long-standing friendship with the Truett-Hurst partners helped him decide to combine forces.

Daryl Groom, with a celebrated career in winemaking and a recipient of numerous accolades as Winemaker of the Year, will continue to make the wine and be the face of the brand in the marketplace. Colby Red is a lovely, quaffable California cuvée of Cabernet Sauvignon, Zinfandel, Shiraz, Merlot, and Petite Sirah. It sells for $12.99 per bottle. The Today Show called it "one of the best red wines we have ever tasted."
For more information on Colby Red, visit www.colbyred.com.