Today, the 2013 Innovation Awards for VITeff, the sparkling wine technology exhibition, were announced.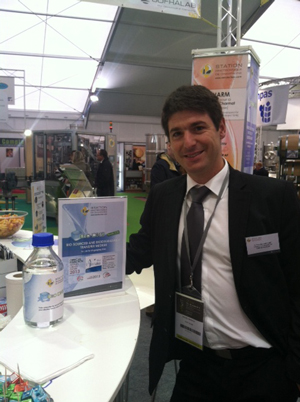 The Innovation Awards were organized this year under VITeff by the Community of Communes Epernay Pays de Champagne in partnership with Champagne Ardenne Region and Entrepreneurs Club Champagne. These awards are given to companies who are considered the most innovative in the field of champagne.
Firms compete in the following four categories: "Viticulture," "Packaging," "Oenology" and "Sustainable Development."
One of the products that won is a bio-sourced and biodegradable transfer medium used in disgorging bins: BIO DKS. It is for bottleneck freezing of sparkling wine made following the traditional method, a ready-to-use solution of dipotassium succinate acid derived from the fermentation of sugar beets in potash produced by a European factory that implements "clean production procedures."
What's Cool: From an environmental standpoint, BIO DKS is innovative as the fermentation of sugar beets gives off 40g of CO2 per kilogram of succinic acid produced whereas the production of MPG -- obtained from petroluem products -- releases more than 4kg of CO2 per kilogram produced. Also, the product is easily and completely biodegradable.
Pictured above is inventor of BIO DKS, Dr. Damien Monnet. The product is the liquid contained in the glass bottle on the left.