The Balverne brand is back, after many years on hiatus. To celebrate the re-birth of the brand, Bob and Renee Stein, owners of Windsor Oaks Vineyards, led a group of writers around the property on Tuesday, highlighting the unique environment and vineyard history and discussing its future.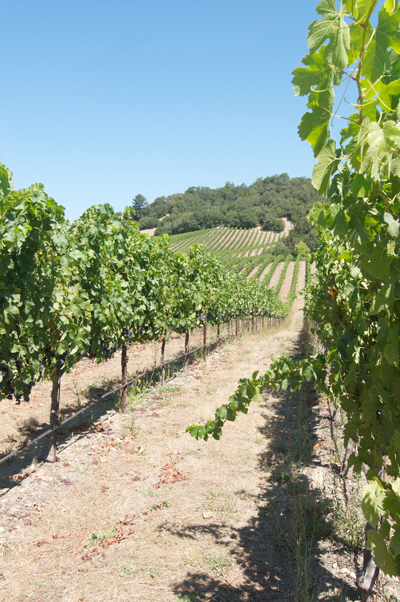 A Brief History
Winemaking first began at the Windsor Oaks property in 1972 under the name Balverne. The brand was well-known in the 1980s and was made by two UC Davis graduates, Doug Nalle and John Kongsgaard. The Windsor Oaks property was then purchased by the Steins in 1992, and renamed Windsor Oaks Vineyards. Since then, grapes from the vineyards have been sold to over 35 well-respected wineries across California. About 90 percent of its grapes are sold. The land boasts 50 individual blocks planted to 17 different varieties, including Cabernet Sauvignon, Cabernet Franc, Syrah, Dolcetto, Viognier and Sangiovese. (A full map of which varieties are grown where is shown at the bottom of the page)
In 2005, winemaking resumed on the property under the name Windsor Oaks Vineyard, but just last year, the Steins decided to reintroduce the Balverne brand and pay homage to the vineyard's history. As part of that effort, they brought on the original winemaker, Nalle, to serve as a consulting winemaker.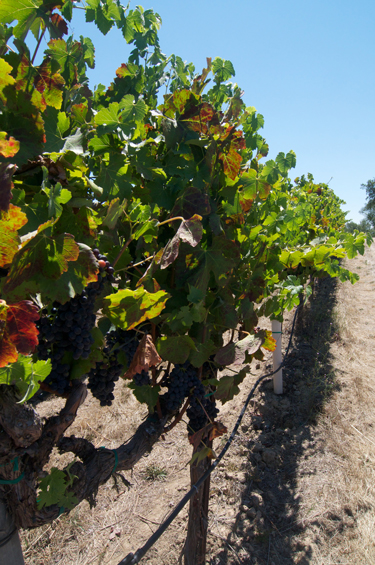 He has been working closely with Margaret Davenport of Clod du Bois fame to successfully rebuild the brand.
The Balverne wines will include popular varietals Cabernet Sauvignon, Pinot Noir, two Chardonnays, Sauvignon Blanc and a red blend to be released later on. These wines can be found in stores. Wine will still be made under the Windsor Oaks Vineyard name as well, using some of the more unique varieties grown on the property, and will primarily be sold onsite.
Sustainability
For the entire team, preservation is key. Despite a major overhaul of the vineyard—2 million cubic yards of soil were moved to create softer slopes and maximize the varieties that could be planted—native oak trees were left standing in the vineyards. The viticulturists work with a variety of soils on the property, from low-fertility ancient riverbed soils to intense volcanic soils at higher elevations—which spans both the Russian River and Chalk Hill AVAs.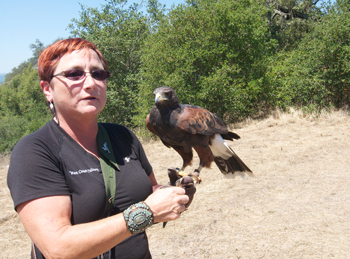 "We want to hold on to things in a sustainable way," said Doug Lumgair, the property's estate manager. "It's truly a natural habitat, and there's an amazing amount of wildlife here. We have a really balanced and sustainable environment."
To demonstrate this, attendees were given a chance to see the pest abatement plan first-hand: Mariposa, a hawk, showed off her skills in a flying demonstration.
The hawk is very important to the winery, and is reflected on the new labels of the 2012 wine line.
For more information about Balverne and Windsor Oaks Vineyard, visit www.balverne.com or call 707-433-3810. The winery and vineyards are located at 10810 Hillview Road, Windsor, California 95492.