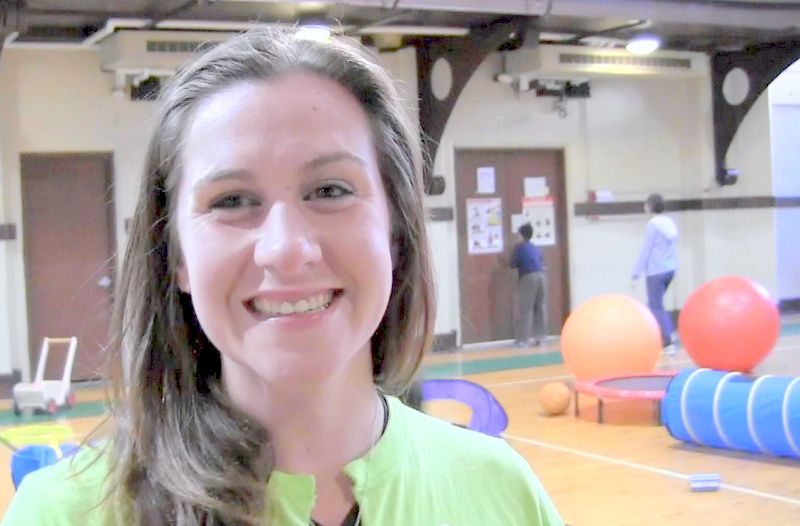 Murphy-Goode Winery in California's Alexander Valley has selected Maggie Harrison of New York City as its "A Few Goode Heroes" contest winner for the month of April.
Harrison is executive director of the New York chapter of KEEN (Kids Enjoy Exercise Now), a national non-profit that provides gym time and recreational, non-competitive sports activities for children, teens and young adults with special needs. Since joining KEEN in October 2011, Harrison has expanded the organization by increasing outreach, creating an annual family day event, building partnerships with local colleges and schools, and opening a new program in Brooklyn.
Dave Ready, Jr., winemaker for Healdsburg-based Murphy-Goode, said:
"We're proud to honor Maggie and her work empowering young people with special needs. Maggie has helped these athletes do things they may never have thought possible."
As Murphy-Goode's Hero of the Month, Harrison will receive a $1,000 donation to KEEN New York. Murphy-Goode will also make a matching grant to its own non-profit partner, Operation Homefront, the national organization that provides emergency monetary aid to military families. In addition, Harrison is now eligible for the grand prize of a Fourth of July barbecue in her hometown, hosted by the winery.
Murphy-Goode's "A Few Goode Heroes" contest will continue through the end of this month. To participate, visit the Murphy-Goode Facebook page at www.facebook.com/MurphyGoodeWinery to nominate the person you feel best exemplifies altruism, leadership, self-sacrifice or positive influence.

Murphy-Goode has long sought to recognize heroes. Since Fall 2011, the winery has partnered with Operation Homefront to support military families in need. Murphy-Goode has donated more than $100,000 to the cause on behalf of the winery and its fans.

To learn more, visit www.murphygoodewinery.com or www.facebook.com/MurphyGoodeWinery.