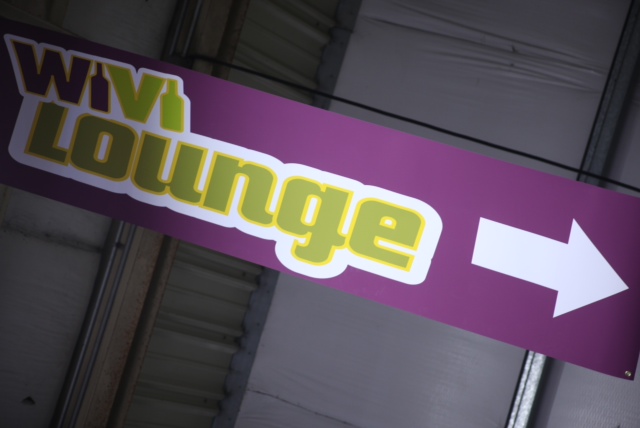 WiVi attendees are coming to the WiVi Lounge to meet Wine Business Monthly staff, post jobs on winejobs.com, and sit back and enjoy some coffee, tea or lemonade.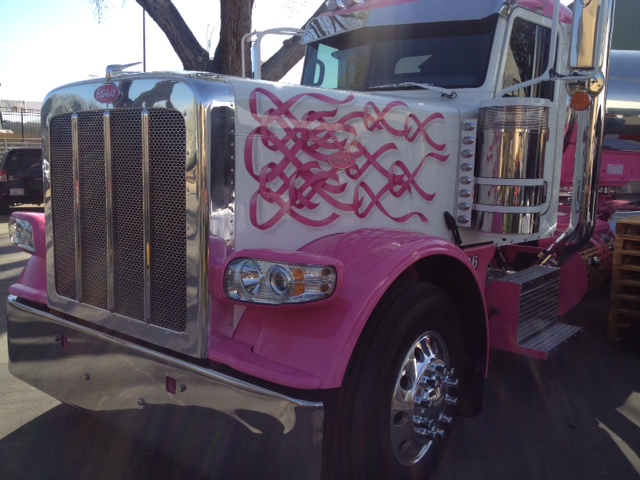 Michael Dusi Trucking brought a 6,500-gallon stainless steel tanker to WiVi Central Coast. This is its showcase model, which they painted to spread the word about breast cancer awareness. A tanker of this type is used to haul bulk juice and wine, mainly between facilities for blending and bottling.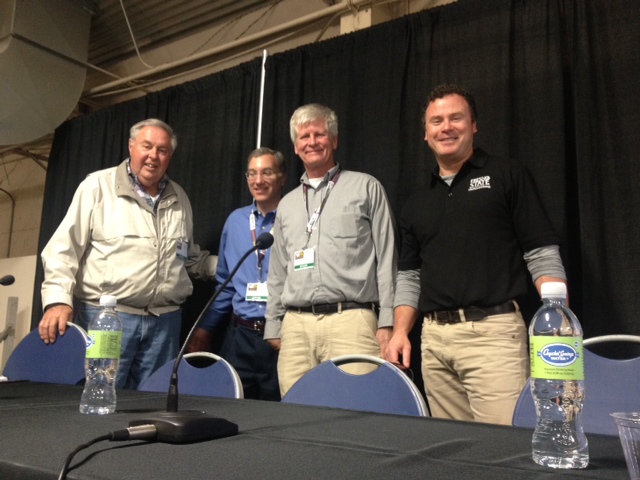 Pictured from the panel, Beautiful Minds: California University Viticulture and Enology Programs, are (l-r): Jerry Lohr of J. Lohr Vineyards and Wines, David Block of UC Davis, Jim Cooper of Cal Poly, San Luis Obispo, and James Kennedy of California State University, Fresno.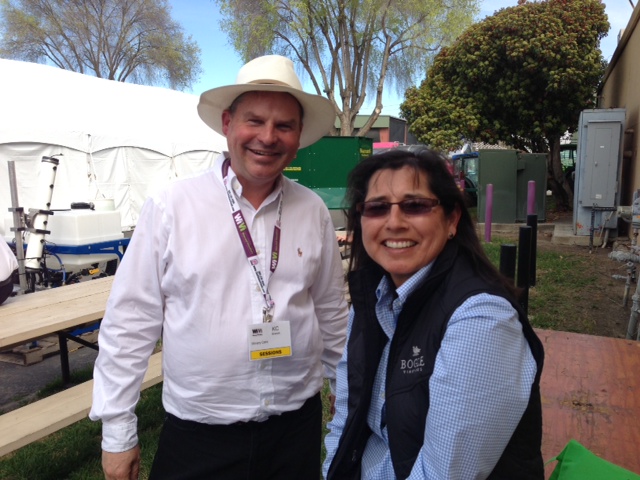 Wine law attorney KC Branch chats with Brenda Wolgamott, general manager/viticulturist for J&L Farms in San Lucas, California, outside Commercial Building One at WiVi Central Coast. J&L Farms sells grapes to Bogle Vineyards in Clarksburg.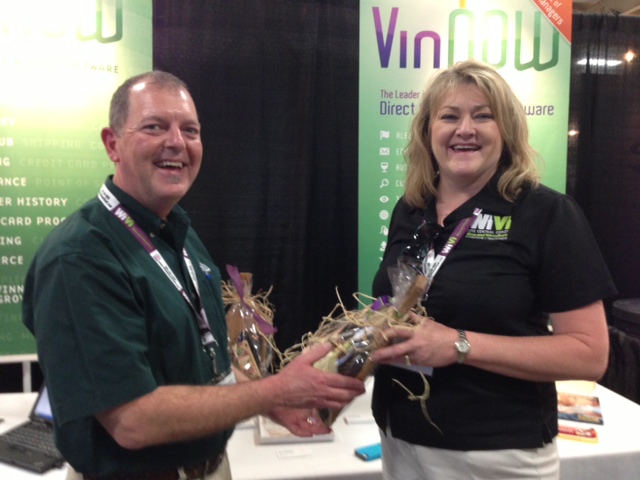 Becky Zelinski of WiVi Central Coast and Precision Ag Consulting (right) presented event sponsors with gifts on Monday. Pictured is Thomas Crouch, national sales manager for VinNow, one of the event sponsors.