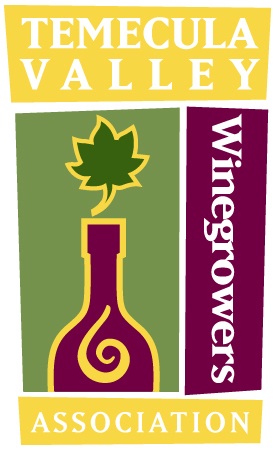 This just in from Temecula Valley Winegrowers Association:
Representing 35 wineries and 60-plus winegrowers in the Temecula Valley AVA, the new 2013 board represents a cross-section of large and boutique wineries and winegrape growers from across Temecula Valley.
Newly-elected board president Nicholas Palumbo said:
"I am honored that our membership has put its trust in me. The election of a small grower/winemaker is a sign to me that our region's primary focus and interest is in quality of grapes and wine. It is my goal, as it has always been, to help us all put a quality product behind our message. I am excited to work with the incoming board and truly feel we have the right combination of individuals and interests to get this job done."
Continuing as viticultural chair, Ben Drake of Drake Enterprises, Inc. was recently recognized by the California Association of Winegrape Growers (CAWG) as the 2013 CAWG Leader of the Year. Drake said:
"As a fifth-generation Riverside County farmer and a resident of Temecula for 40 years, I am proud to say that the valley's wine region is thriving. Past challenges have given us opportunity to make great improvements."
Temecula Valley Winegrowers Association 2013 TVWA Board of Directors:
Nicholas Palumbo, Palumbo Family Vineyards & Winery | President
Jeff Wiens, Wiens Family Cellars | Vice-President
Bob Olsen, Danza Del Sol Winery | Treasurer
Mike Rennie, Leoness Cellars | Secretary
Ben Drake, Drake Enterprises, Inc. | Chairman, Viticulture
Jim Hart, Hart Winery and Jon McPherson, South Coast Winery | Co-Chairs, Enology
David Bradley, Vindemia Vineyard & Estate Winery | Chairman, Marketing
Steve Andrews, Oak Mountain Winery | Chairman, Membership
About the Temecula Valley Winegrowers Association
The Temecula Valley Winegrowers Association is a nonprofit regional organization dedicated to increasing awareness of the quality wines and wine grapes grown in the Temecula Valley and South Coast Appellations. Officially established in 1984, the Temecula AVA (American viticultural area) consists of 33,000 acres, of which approximately 1,300 acres are currently planted to commercial vineyards. Known as Southern California's wine country, the Temecula Valley is located in Riverside County just one hour from San Diego, Orange County and Palm Springs.